Base Plates for ReadyBrake Brute Towbar and Other Towing Equipment for 2008 Honda Civic
Question:
I need to set up my 2008 Honda civic for towing. I have the readybrake brute tow bar, is this bar compatable with the roadmaster base plate for that year civic? Also what parts are used to make that connection?
asked by: John
In my research, I found that the ReadyBrake Brute tow bars can be equipped with different clevis set-ups that would make them compatible with Blue Ox and Roadmaster tow bars, among others.

My research indicates that the vehicle is capable of being flat towed, but I'd urge you to confirm this for yourself with Honda.

You'll want to use the base plate that's compatible with the clevis that's on your tow bar. The base plates we offer are compatible with the DX,EX and LX models. For a Roadmaster base plate, go with # 521557-1 or for Blue Ox, use part # BX2243. You'll also need safety cables like part # RM-643. You'll also need a wiring system so the taillights on the vehicle operate in tandem with those of the RV. A magnetic mount tow light like part # RM-2120 would be very easy to install and remove, and would have the advantage of remaining completely independent of the wiring system of the towed vehicle.

You'll also need a supplemental braking system, which is required by law in most states and Canadian provinces. A system like the Blue Ox Patriot, part # BRK2016 doesn't require an expensive and lengthy install process. Set the unit on the floorboard in front of the driver's seat, adjust the feet so the unit is at the correct height, attach the claw to the brake pedal and plug the unit in.

I'll link you to some FAQ articles about flat towing that I hope you'll find helpful.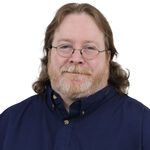 Ask The Experts a Question >>
Video/Article/FAQ this Question was Asked From
Article or Video
Featured Help Information
Instructions
Miscellaneous Media