Can the Recondition Mode of a CTEK Battery Charger Used Indefinitely
Question:
How long can I charge the battery on the RECON setting? Can I use the RECON setting on a battery that is a few years old and shows a reading of 12.5 volts.? Thanks
asked by: George S
The # CTEK56158 that you referenced does not have a recondition mode. But when you select the recondition setting for the CTEK MULTI US 3300 12-Volt Universal Battery Charger # CTEK56864 it will stay in that setting for as long as needed and then it will move onto the regular charging phases of the charger.

It sounds like your battery is still in pretty good shape so it wouldn't stay in the recondition setting very long. You cannot manually keep this charger in recondition mode.
expert reply by:
Jameson C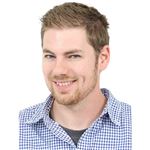 Ask The Experts a Question >>