2000 Ford F-250 and F-350 Super Duty - Timbren Front Suspension Enhancement System
3,000-lb Capacity. Great for trucks with plows, these front hollow rubber springs help to stabilize and level your Ford F-250 and F-350 Super Duty. They also provide a more comfortable ride by absorbing road shock and improving roll stability. Easy to install and use.
Features:
Improves suspension, handling and safety
Provides additional support as needed so you always have a smooth, comfortable ride

Allows the leaf spring ample movement while cushioning light loads

Does not affect the empty ride of the Ford F-250 and F-350 Super Duty

Becomes more rigid as more weight is added

Increases stability - providing great performance while hauling heavy loads
Reduces Ford F-250 and F-350 Super Duty sag

Works independently - side-to-side

Helps compensate for off-center loads
Reduces body roll when swerving and turning corners

Acts as shock absorbers, taking the brunt of bumps and rough roads

Extends the life of your Ford F-250 and F-350 Super Duty's suspension
Specs:
Includes 2 Aeon hollow rubber springs, Ford F-250 and F-350 Super Duty-specific brackets and hardware for simple installation

Replaces axle bump stops on frame
No drilling required

Capacity: 3,000 lbs

Do not exceed the Ford F-250 and F-350 Super Duty's weight-carrying capacity

Designed to work with a suspension system that is in good working order
Limited lifetime warranty - satisfaction guarantee
Just like the rear of your Ford F-250 and F-350 Super Duty will sag under the weight of a fully loaded bed, the front of your vehicle will sag when under the burden of heavy equipment such as a snowplow. In this case, the front axle is handling not only the weight of the equipment, but also more of the vehicle's weight. Overall Ford F-250 and F-350 Super Duty handling - traction, steering, and braking - is negatively affected. But the resistance from Timbren's Suspension Enhancement System works with your factory suspension to keep your vehicle level and improve your driving experience.
The Timbren system comes with custom-fit brackets that are bolted onto each frame rail above your front axle. Hollow rubber springs are bolted to the bottom of the bracket and hang down so that the bottom of each spring touches the axle. Because each spring is making constant contact with the axle, it is always working to cushion and support your factory suspension.
Timbren Suspension Enhancement Systems are designed to work progressively. When the hollow rubber springs are compressed, the convoluted design causes them to quickly collapse along the folds. Once the folds are compacted, the stacked barrel shape increases resistance, stiffening the suspension and keeping your Ford F-250 and F-350 Super Duty level.
Each hollow rubber spring works independently to support the driver's-side or passenger's-side of your Ford F-250 and F-350 Super Duty. This is helpful when you swerve or make sharp turns. Each spring is activated when it is needed, so body roll is greatly reduced. The independent action also works well when you're carrying off-center loads.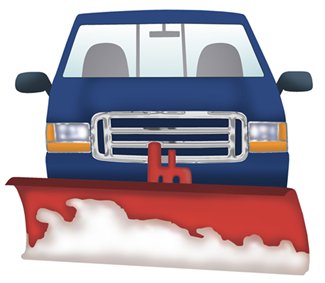 Timbren's Suspension Enhancement System will help raise the front end of your Ford F-250 and F-350 Super Duty when you're using heavy equipment like a snowplow. This ensures that your headlight beams will be pointed in the right direction and tire wear will be reduced. If the plow is off-center or has an extension, the springs will automatically compensate for this as well.
Another great feature of the rubber construction is that the springs absorb most of the road shock, creating a smoother, more stable ride overall. Wear and tear on the factory suspension is also lessened because the rubber springs work to prevent bottoming out on rough roads.
Timbren Suspension Enhancement Compared to the Competition
Timbren's Suspension Enhancement Systems are much easier to install than air springs - there are no air hoses to run, no compressors or gauges to hook up, and no manual adjustments to make. The rubber construction makes Timbren's springs more elastic than similar products constructed of microcellular urethane. More elasticity allows for a more comfortable ride because the rubber has more travel.
FF350SD4 - Front Suspension Enhancement System with Aeon Hollow Rubber Springs by Timbren
Installation Details

Customer Reviews
Timbren Front Suspension Enhancement System - TFF350SD4
Average Customer Rating: 4.7 out of 5 stars (796 Customer Reviews)
3,000-lb Capacity. Great for trucks with plows, these front hollow rubber springs help to stabilize and level your vehicle. They also provide a more comfortable ride by absorbing road shock and improving roll stability. Easy to install and use.
- TFF350SD4
by: Jim Hewett04/01/2011
I installed these springs on the front a 2002 Ford Excursion with a 7.3L diesel. The kit has excellent fit & finish. It was very simple, and straightforward to install as well. If you can put a nut on a bolt, and change a tire you can do this. The hardest part was the bolts on the drivers side due to the tight area between frame, suspension, and axle parts. The passenger side was very easy. These replace the factory bumpstops between the framerail, and axle. They have stopped the heavy engine from bottoming out the suspension when hitting severe bumps, and do so without making the ride anymore harsh than before. I definately recommend this product. 10906
- TFF350SD4
by: Guy L12/02/2010
Noticeable improvement I bought a 2001 Excursion 4X4 with 168000 miles. Of course it had expected wear/tear. The ride had a noticeable sway in turns and the suspension was too loose for my liking. I replaced the shocks and still saw little improvement. I then intstalled this Timbren SES and noticed an immediate difference. The sway is gone and the suspension is much better. It is a little stiffer of a ride, but very acceptable. I bought a 4X4 so that's what I expected anyway. Installation was simple and I didn't even have to remove the tires or shocks to install. Took less than 3 hours to install front and rear sets. I am pleased with the system so far. 3765
- TFF350SD4
by: Andy W.03/23/2011
Installed even easier than I thought. On my '04 F250(Front), they were a direct swap for the factory bump stops and easily accessible. I installed them to help with a Western V-plow I installed. Don't even notice a drop when the plow is picked up. The Timbrens look to be a very simple and cost-effective way to manage extra weight on your truck. 10207
- TDR1500DQ
by: Ron L.05/10/2013
Review from a similar Timbren Aeon Spring System in Vehicle Suspension
Hello Patrick....I have attached the Timbren product to my 2012 Dodge Ram and am very impressed with the product. E-Trailer answered my question that I needed to know if the Timbren product would take the squat out of my truck when I hook up my 5th wheel rv. The proof is in the attached pictures I took to share with you and potential customers. Your customer service & product knowledge is outstanding and that is why I am a faithful customer. As far as the installation of the product, I could not find an easier thing to do....It's harder to change a light bulb! Of course your installation video was very informative which made things a lot easier. 79715
Comments
Helped make my decision a no brainer....thanks for the pics they sealed the deal.
comment by: James T - 06/14/2013
1641
Comments
Fantastic....The truck drives like a dream! If and when I hit any potholes or bumps, of course you still feel them, but the control is there with no fish tailing. As far as pulling my 5th wheel, it feels like everything is one unit and floats right along!
Ron L - 05/10/2014
4055
Comments
thanks Ron. Great information and you helped me with my decision.
comment by: Mike L - 12/28/2014
8252
Comments
Very good illustration and explanation. I have a 5th wheel and am experiencing the squat problem. Question: Is the installation strictly a friction fit or do I have to install a bolt with nut?
comment by: John T - 05/09/2015
11538
Comments
For John T. They are a friction fit, installed mine in less than 15 min. Slight harder ride when unloaded, but they work perfectly for carrying the load of the trailer. Highly recommend.
comment by: Tony O - 05/27/2015
12084
Comments
Ive been debating pulling a fifth wheel with a 1500. What size trailer do you have? What is the weight and pin weight, if you dont mind me asking?
comment by: Travis - 03/15/2016
17113
- TFRTT1525
by: Eduardo04/05/2016
Review from a similar Timbren Aeon Spring System in Vehicle Suspension
The Timbren rear suspension enhancement system did help my 2003 Ford F-150 a lot, I am extremely satisfied with the product and the rest of other products I purchased before from www.etrailer.com . It was an easy set up that didn't take more the 20 mins. to install. I will definitely recommend it and will continue to shop from this place, customer service is a big +, I'm really happy with them. 243021
- TMRMPV
by: Carol s11/26/2014
Review from a similar Timbren Aeon Spring System in Vehicle Suspension
i recently added a power lift to my 2002 mazda mpv to carry my husbands new power chair. i needed these to prevent the sagging that occurred when just the class III hitch was installed. we loaded the chair on the lift once and i knew we could not leave the sagging that way. i did not want the maintenance of air shocks, air bags or air springs so i ordered these and am very happy i did. it keeps everything level with the full load on the rear and does not affect the ride when loaded or empty (with just the hitch). i would recommend these if you just put people in the back of any van. Installation was very simple. jacked up van with floor jack i have with tire 1" off ground. i am not sure if my stock bumpers fell off or were stolen in the past but they were not there. i took off the one bolt (14mm), assembled the timbren ses with supplied long bolt (17mm) and left stock bumper mount on top (same orientation), used a deep socket (17mm) stuffed with a paper towel and short 3/8" extension and started the bolt by hand. then placed the 3/8" ratchet on and tightened it up. NOTE: I visited the hardware store before I started, with the assembled timbrens in hand. I bought two 7/16" washers and two 7/16" split lock-washers because it looked like the bolts would bottom out on the un-threaded portion before fully tightening them up. Sure enough, on the passenger side i had to add a 7/16" lock-washer to get it to snug up. There was alot of slack/play after the threads bottomed out on the un-threaded part of the bolt shaft. On the drivers side it did not need a lock-washer added. it tightend up without any play. I will check them periodically to see if they are coming loose. if so, I will place the lock-washer and the other flat washer I bought on both bolts, then assemble the rest and tighten up again with thread locker on the threads. The install went so fast if I had to take them down to add anything it would only be a few minutes for both sides. Nice stiff, controlled cornering without the roll. wish I added these years ago to make my minivan with the heart of a sports car even sportier. Thanks e-trailer, Carol S 162579
- TTORTUN4L
by: Dan S.07/30/2013
Review from a similar Timbren Aeon Spring System in Vehicle Suspension
The order and shipping process was flawless -- the Timbrens arrived exactly when E-trailer said they would. An hour after they got here, I had them completely installed. As of this date (7/30/13), the posted instructions (and the ones that came with the Timbrens) are not quite correct for a new Tacoma, as I verified with a Timbren tech. (These are Tacoma-specific issues -- they may not apply to other trucks.) Do not jack the truck up. I ran the back tires up onto blocks (to give myself more room underneath) and set the parking brake. I put a jack stand under the differential -- probably not needed. I crawled under and did one side at a time -- loosen the u-bolts, remove the old bump stop, stick in the new Timbren, and tighten. Not technically demanding at all. My crawler dolly was very helpful. Some tips: use a 9/16 socket with an extension to put the nut onto the bolt inside the Timbren rubber spring and then tighten the bolt with an Allen wrench. When loosening the Tacoma's u-bolts, use a 3/4 socket. Depending on the clearance between the leaf springs and the frame, you may need to remove one side of the u-bolt assembly to install the Timbren because the angle of the baseplate is greater than the angle of the OEM bump stop. I was told that the u-bolt nuts on a Tacoma should be re-tightened with a torque wrench to about 70 foot/pounds. I found it a little tiring to lay on my back and torque the nuts, but then again I am verging on elderly. A young person in decent shape should have no trouble. I don't know yet if the Timbrens will help my saggy rear end when I am towing a trailer, but others have said that this will be very helpful. This is my second major purchase from E-trailer -- I am impressed with their selection, service, and pricing. 92404
Comments
After a year or more of hard use, the product is still going strong thanks for asking!
Dan S - 01/29/2015
9065
- TJFTJ
by: EN11/25/2014
Review from a similar Timbren Aeon Spring System in Vehicle Suspension
The package arrived in only a few days, sooner than I had expected. I was impressed with Etrailer, the vendor. Opening the brown shipping box however, I was somewhat set off by seeing the Timbren SES box taped up like it went through WW3. It looked like a box that someone had opened once before and someone made an attempt to reseal it with another yard of tape. Opening the SES box confirmed my suspicions that someone had indeed attempted to install these once before and returned them as the 1 paragraph's directions were covered with greasy fingerprints . The parts looked OK so rather than wait for a second pair I just installed them. I have to say that the Timbren supplied written directions left a lot to be desired. I consider myself an above average home mechanic and I had difficulty understanding how to dissassemble the Jeeps front suspension. At the price I paid for these devices, Timbren should at least have made a better effort to create clearer directions. There was no directions on how to get the old bumpers off their perches (they are pressed in . They will only come out using some heat and a lever) , nor how to get the old cups off their perchs (there is one bolts holding each one into the perch, but bolts were so rusty I had to torch them off. I doubt the average Joe would have the knwledge, tools and determination to ge the old ones off). Don't try to do this job without using spring compressors to get the springs out. You'll never do it ! I had to google Timbren installation instructions on the internet to get peoples installation tricks off of a Jeep site. The customer who had this box before me likely gave up due to the complexity of the removal of the old units and likely sent these back to Etrailer (not Etrailer's fault). 162442
- TDR1500DQ
by: Jerry H07/03/2013
Review from a similar Timbren Aeon Spring System in Vehicle Suspension
These are the second set of Timbren SES I have purchased, the first being for a 2006 Nissan Titan and these for a 2013 Dodge Ram. Both were purchased in order to pull a fifth wheel camper and minimize the "squatting " issue. I am very pleased with the result. Installation on the Dodge was literally a 5 minute breeze as there are no nuts and bolts to remove. Just popped out the old ones and pushed these into place. Lowering the fifth wheel onto the bed secured them into place. The ride is impacted slightly when not pulling the camper, but as these install so easily, I will be able to put the OEM parts back into place with ease when not towing to soften the ride. I highly recommend for anyone pulling heavy loads. 87257
Comments
Patrick, Im still using the suspensions with and without towing. They work just as they are designed to. Very happy with them.
Jerry H - 07/10/2014
5509
Comments
Hi Jerry, you just reinforced my decision. My wife bought a 7000gvw horse trailer bumper pull, so my lil 2wd ram short bed swatted at the sight I bought and installed these ant the tow levels changed immediately. The empty weight can be a bit jarring and I was considering the same, take them out for the next 3-4 months winter in mass. And stick em back in in the spring. Glad I saw your review. Thanks, Mort T
comment by: Mort t - 12/11/2015
16149
- TTORTAC4A
by: DaveInReno12/17/2013
Review from a similar Timbren Aeon Spring System in Vehicle Suspension
Having purchased a cargo trailer, I thought it might be wise to beef-up the rear suspension on my 2000 Tacoma. I found the Timbrens on etrailer, and it sounded like they might work well, so I purchased a set and installed them. According to the instructions, there should be about a 1/2" gap between the top of the springs, and contact with the bottom of the Timbren - unless you have a CAP on the truck! The gap pretty much evaporated because of the fiberglass Leer cap. So, I'm getting contact a lot of the time. Result is, my ride has become stiffer than I'm used to, but not so much that it bothers me. Like my wife said, " It's a truck! Hello!!" (OK, I'm satisfied with the product.) 110248
Comments
Keep in mind that the gap Timbren refers will diminish as the springs wear. Since the truck is a 2000, it probably has some miles on it and if it has hauled heavy loads in the bed or has pulled a trailer, then the leaf springs may just be worn.
Patrick B - 12/18/2013
2420
Comments
A year later and 5,304 miles pulling the trailer, I think the Timbrens are a good investment. With a typical pull of 2,555 lbs of trailer and load, and approximately 300 lbs of tongue weight, Im finding the truck actually rides better than it does with no load. And, theres no maintenance whatsoever!
DaveInSedroWoolley - 01/12/2015
8554
- THROD2
by: Dave06/10/2016
Review from a similar Timbren Aeon Spring System in Vehicle Suspension
Product installed easily into 2015 Honda Pilot Touring 4WD. Both sides took a little over an hour to install. I've noticed minimal ride quality difference when not under load, and a stiffer ride under a 430 pound tongue weight but less sag in rear suspension. 259855
- TTORTUN4
by: Ken D.05/12/2014
Review from a similar Timbren Aeon Spring System in Vehicle Suspension
Fast shipping. Installed the Suspension Enhancement System myself in about 35 minutes on my Tacoma. Very happy with the result! Truck leveled nicely and SES definitely added noticeable stability with a 3200 pound travel trailer. Great staff at e-trailer! Couldn't be more pleased overall! 130274
Comments
Since purchasing the Timbren Vehicle suspension product I have towed my 3000 pound R-Pod travel trailer, with a 4 door Toyota Tacoma 4.0 6 cylinder, 2 WD several times and could not be more pleased. The product was very easily installed by me, with a cup of good coffee and about 35 minutes and has performed very well. With my light trailer and this product, I did not feel the need for a more expensive and cumbersome weight balancing hitch. I would highly recommend this product to anyone with a similar towing situation. Hooking up the trailer is quick and easy with nothing extra to do! When not towing, you dont even know the axle bumpers are there. They also come into play when carrying a heavy load in the bed. Thank you very much for checking back.
Ken D - 05/22/2015
11957
- TDDR1002A
by: Harold B.05/21/2013
Review from a similar Timbren Aeon Spring System in Vehicle Suspension
This Timbren SES kit is quite complete and seems like a great way to help the old springs in my '95 Dakota. My research shows the theory is correct anyway. I just finished the install and will have to give it a real test in a few days. I didn't even have to raise my truck as recommended in the instructions and was able to do it all laying in my driveway on my back. The install took much longer on the first unit as I could not get them to properly tighten up to the frame. Not being able to see directly what the issue was, it took me a little while to discover the Grade 5 bolts supplied were about 5/16" too long for my application. Fortunately I have a lathe and was able to machine them down rather than going to a big box store to buy replacement hardware, most likely of suspect quality. Someone else may not be so fortunate. The unthreaded shank portion of the stock bolts still needed two washers to be able to adequately tighten them through the frame and beefy plates on the SES. Once I got all of the bolts shortened and determined the correct amount of additional spacer washers needed (2), they went right together. I spent over an hour on the first side, but the second side was done in 15 minutes, as I expected. Perhaps my situation was unusual and I was accidentally supplied the wrong hardware. If the 1-1/2" long bolts are standard for this kit, the Dakota frames are too thin (about 1/8" or so) to to use this long of a bolt. A 1" bolt would be more appropriate for this application. 81456
- TMBRSP35A
by: Jan S10/22/2012
Review from a similar Timbren Aeon Spring System in Vehicle Suspension
Installed the Timbren SES suspension aid on a 3500 Sprinter-based Winnebago motorhome. The ride/handling around town is improved - but have not experienced highway use yet. Installing these is very difficult. Required 4 hours for frustration and hard work. You must install one end of rubber mounting tab into bracket on frame and then "work" other tab into the frame bracket using large screwdriver, small wrecking bar, or both. Timbren recommends soapy water - others have used silicon or WD40 (which Timbren does not recommend). It would be nice of the instructions provided more detail on installation technique. 57832
Comments
I am going to install the Timbren MBRSP35A - Rear Axle SES Suspension Upgrade on my RV, but until they arrive, I re-installed the original that I took out for dimensions. I did quickly discover the difficulty of re-installing it, but also found a trick that helped and once found it installed fairly easy. As mentioned above, install one end of the rubber mounting tab into the bracket on the frame. Next, dont try to get the opposite tab in all at once...start with the inside corner of the tab, and with a large screw driver, begin working from the inside towards the outside, stuffing it just a little at a time...no soap, no lube...it just slipped right in.I hope that helps. I think the MBRSP35A - Rear Axle SES Suspension Upgrade will even be easier because you at least have the full body to grip and apply pressure as you work the screwdriver.
comment by: Jon L - 08/16/2015
14300
- TDR2500CA
by: Brian08/29/2015
Review from a similar Timbren Aeon Spring System in Vehicle Suspension
Talked to Cathy T who was very friendly and was able to answer my questions and concerns( went into this being skeptical) Cathy assured me that etrailer was a customer orientated company so decided to take a shot, recieved product 1 day earlier than expected which was a nice surprise,as far as installation it was as advertised took less than 30min and was very easy (tip run bolt on open slotted end (back)most of the way in then slide in it will make it easier to tighten bolt) have not towed 5er to see how they actually work did raise the rear of truck 08 ram2500 td did not end up with any clearance but it does say in instructions that medium and heavy duty trucks will stay in contact feel like they will do the job. Will definitely recommend and make further orders from etrailer thanks 222723
Comments
Have you towed yet?
comment by: Ken - 09/23/2015
15185
Comments
Ken have not had a chance to tow 5er on the road yet,I did have to move it in the storage lot from one spot to another and am impressed that my truck stayed level I looked at the timbrens with the 5er hooked up and they were compressed some should have taken pic the tongue weight according to the website is aroond 1800 its a montana 3400rl hope this helps some, will update after towing waiting to mount new tires also bought from etrailer the provider G rated and has an L speed rating tire they are definitely heavy duty trailer tires and just from looking at them and picking up would say they are a good tire after some mileage will be the true test
comment by: Brian - 09/25/2015
15219
- TTORTUN4L
by: Rick S.08/20/2012
Review from a similar Timbren Aeon Spring System in Vehicle Suspension
2010 Nissan Frontier with Timbren suspension components. Trailer is a Jayco X17Z with close to 450lbs of tongue weight. Pictures are a before and after view of the rear suspension droop. 52393
Comments
Since the Timbren install we have towed the camper on back roads with stop and go traffic as well as on the highway at 65 mph. The Pro4X does ride level and handles the added weight well. I wish I had a longer wheel base and a tandem axle trailer as on occasion we develop a slight up and down oscillation until the suspension settles down. It is noticeable when driving over long bridges. This is mainly due to the truck setup and not the Timbrens. We had this problem before the install and the Timbrens are making a difference.I have also hauled an estimated 780 lbs of hardwood flooring in the bed at 65mph and the truck handled it with no problem. It remained level and stable.
comment by: Rick S - 01/29/2013
930
You might be able to adjust the tongue weight of the trailer and get that oscillation to settle. You want your tongue weight to be about 10-15% of the trailer total weight. Also if the trailer does not ride level, looking into getting a different drop length ball mount that will get the trailer level or even slightly nose down.
Patrick B - 2/8/2013
- TNRTTN
by: Carlos07/16/2014
Review from a similar Timbren Aeon Spring System in Vehicle Suspension
Put a set on my Dodge and now I have them on my Nissan. 141728
- TFR250SDG
by: Tom W01/03/2013
Review from a similar Timbren Aeon Spring System in Vehicle Suspension
I read the recommendation to another buyer and decided to try this product on my 2012 Ford F250 Superduty. I needed help for my 25' goose neck trailer. EASY to install. Worked perfectly with 15K of hay + 6K of trailer weight. The rear of the truck barely set down on the factory overload springs. Empty ride does not seem to be affected as the Timbren pads do not contact the overload stops. Thanks for a perfect solution without great cost and installation hassle! 62416
Comments
Still going strong even pulling a 38 foot fifth wheel toy hauler.
Tom W - 07/20/2014
5788
- TGMRG35
by: Brayton08/11/2014
Review from a similar Timbren Aeon Spring System in Vehicle Suspension
I had trouble with my browser called and spoke with Karen. She took my order. Then turns out I had two orders of the same thing. Karen took the time to call my home and ask is I really wanted two of the same thing. Great company, great customer service. How many companies in today's world would have made the extra effort. This is the second pair of Timbren I have bought. I love them. Used them on a 2010 Silverado, and now on a 2014 Express Van. Not only help the 'bottoming out' effect, but great for stability during towing and when fully loaded. 146117
Comments
After a year I still like them for heavy loads. I have found the bottoming out when hitting a bump with no load painful and uncomfortable. I actually cut two coil off them to allow the normal suspension to work when having no load. They still work for heavy loads. They are not the panacea for suspensions, but they definitely work when you have a heavy load.
Brayton - 08/11/2015
14143
- TFR1525HD
by: Gabriel11/30/2015
Review from a similar Timbren Aeon Spring System in Vehicle Suspension
I'm very pleased with your product it works great with my set up I have a 2002 Ford f-150 crew cab with a 4 inch lift I pulled my 27' travel trailer the truck Harley squat down the ride was great I installed the fr1525hd and add 3 4" x 1inch spacers # a25723-90ah00 to make up lift difference and used a 3/8" x 6" bolt installation took about one hour thanks again pictures of driver side and passenger side 232747
- TDVRRT
by: Unbelievable results03/03/2016
Review from a similar Timbren Aeon Spring System in Vehicle Suspension
I drive a 2010 Chrysler Town and Country and tow a pop up camper. In addition to that I also carry my wifes 200 lb power chair in the back of the van. Needless to say the back end of my van was bottomed out. That caused the front end of the van to be up in the air thus giving me less control of the front wheel drive vehicle. After installing a new set of shocks and the Timbren rear suspension on my van What a difference it made. I was a little concerned about the price but the results outweighed the price by a longshot. Now with my wifes power chair and the pop up hooked up, my van sets perfectly straight and my vehicle has better control making the trips a lot safer. The best thing is, I did it all myself and saved a ton of money on labor. 239323
Comments
what shock did you install on the back?
comment by: LUC D - 03/29/2016
17288
Comments
Thanks for the question Luc. I used Monroe Sensi Track shocks. They also have built in springs to aid your suspension and will automatically sense your load. Best part they are reasonably priced for the shock you get.
comment by: Harvie - 04/01/2016
17339
- TGMRCK15S
by: Dave G09/12/2013
Review from a similar Timbren Aeon Spring System in Vehicle Suspension
I was pleasantly surprised to find the installation procedure to be even simpler than the instructions sent with the "Timbrens". So easy even a cave man could do it. Same with the mirror extensions, very simple to install. I can't provide useful feedback (or a meaningful rating) regarding how well these products work. I haven't had a chance to use either the timbren system or the mirrors. My first trip with the trailer will be late September. I'll let you know when I get back....thanks. Dave G 99667
Comments
Unfortunately, I ended up returning the timbrens and replaced them with the Firestone Air Shocks. The Timbrens worked fine when hauling the trailer. However, without a load on the truck, the timbrens prevented the shock absorbers from engaging when needed and the resulting ride was very uncomfortable. The air shocks are the way to go if you only need the extra suspension on occasion. Thanks. dg
Dave G - 09/12/2014
6793
- TFRTT1502D
by: Frank P.05/28/2014
Review from a similar Timbren Aeon Spring System in Vehicle Suspension
I have a Half-Ton Jayco Eagle Lite 5th wheel. My brother installed Timbren SES on his truck and with his encouragement, I purchased a Timbren SES from eTrailer. It took only 20 minutes per side to install. Before Timbren, my truck suspension would lower 2-3 inches with the 5th wheel. After Timbren, my vehicle is perfectly level at all times, the ride is very smooth. I strongly recommend this product to anyone that needs to enhance their vehicles' rear suspension. A great product. My only regret is that I did not make this investment sooner!!! Frank P., Chattanooga, TN 133107
Comments
I have towed my 5th wheel several thousand miles over the past year since installing the Timbren SES purchased from eTrailer. Not only have I been very pleased with this product but have shared the plus features and good news of this product with many other half-ton towers.
Frank P - 05/28/2015
12122
- TGMRTT35S
by: Bryan L08/12/2016
Review from a similar Timbren Aeon Spring System in Vehicle Suspension
This review is on a timbren air spring ,I bought this on a Saturday night ,went out of town Monday morning and got in on Thursday afternoon ,wife said the box had arrived Tuesday and put them on this morning on our 2006 Chevy k-3500 ,my guy had the truck in our shop for an oil change and I asked him to put it on, came back 45 min later and he was done with the spring installation and the oil change ! I asked him how hard it was and he said it took him longer to figure out which parts in the kit he needed that the actual install ,said it was about as easy as it gets .Well ,now for the test drive we drove the truck empty ,pretty much as stock ,rode real well.Then we put a Gaylord box that weighed 4506# and drove the truck ,WoW ,What a difference ,truck rode great and handled well ,went over railroad tracks,really handled well and rode great ,I wish I'd have done this years ago ! I highly recommend this product and commend etrailer on their good service and what made me decide to purchase the timbren product was the you-tube video ,after I saw that ,I placed the order ,it looked so simple to install and it went on just like on you-tube 283142
- TTORTUN4
by: LAW10/24/2013
Review from a similar Timbren Aeon Spring System in Vehicle Suspension
Received the product promptly arriving yesterday. Was a little hesitant to take off the u-bolts on the axle but they came off with no problem and went back on easily. It made installation easier by removing the wheel on each side as I was installing them. The Tacoma will now hold a good load without the sag. Have had previous experience with this product with very good results. The truck now has no dip or sway when driving on rough road. Very good product for a firm and stable ride. 105069
Comments
The product is still working very well. The Timbrens give a very stiff ride when the bed is not loaded, actually a rough ride. When the bed is loaded or pulling a trailer is where the value is most notable. On the Tacoma, the frame rests on the Timbrens even before a load is applied. I dont mind the rough ride so they have worked out very well for me.
LAW - 10/26/2014
7455
- TGMRCK15S
by: Racer Bruce07/08/2012
Review from a similar Timbren Aeon Spring System in Vehicle Suspension
I ordered these on July 4th (Wed) and received them on Friday. As always I got very fast shipping from etrailer.com. I installed these today on my 2009 Sierra 1500. I pull a 20ft enclosed trailer all around the mid-west and up and down the East cost. I've continually been adding things to the trailer so lately the rear of the truck has started to sag a bit when towing. This product seemed like a reasonable way to help remove the sag. I measured the truck in a couple of places near the back with the trailer hooked up prior to installation. After installation the sag was reduced by an inch to inch and a half which is what I was looking for. The truck is now very level with trailer attached. Installation was very easy as the mounting point is easy to get to. I did one side at a time by jacking up that side and removing the tire/wheel. I probably could have done it without removing the wheel, but this just made it that much easier. Remove one 10mm bolt on the original bump stop and then bolt on the new part. Tighten and you're done (well, I had to put the wheel back on, etc.) I did the whole thing in about 40 minutes. I haven't pulled the trailer yet with these installed, but I've already gotten the primary result out of the purchase which is to remove the sag in the truck when the trailer is attached. 47122
- TTORTUN4
by: Thomas T.12/09/2013
Review from a similar Timbren Aeon Spring System in Vehicle Suspension
Purchased for a 2008 5.7 l Toyota Tundra. As advertised. Installed in one hour. Performed as described with an unload bed- slightly stiffer with less recoil over rough roads. Hitched the fifth wheel to the Tundra and took a one hour trip over varying road conditions. Performed exactly as I hoped. Couldn't be happier. ETrailer processed the order on the same day and I received it on the afternoon of the third day. Could not be more pleased. 109677
Comments
Thank you for your follow up inquire on the Timbren suspension parts for my 2008 Tundra. I used the vehicle for the past year to tow a Heartland fifth wheel. The parts worked as advertised and I have been happy up til I sold the Tundra. The service I received at Etrailer led me to purchase towing base plate and bar for my dinghy on our next RV. Its a pleasure dealing with Etrailer!
Thomas T - 12/12/2014
8031
- TDR1500DQ
by: Nick06/01/2015
Review from a similar Timbren Aeon Spring System in Vehicle Suspension
Product arrived a day early!!...install took 15 minutes. Worked as advertised, stiffened up the rear end of my truck and made the ride while pulling 8000lbs of travel trailer much smoother. Worth every penny!! 199349
Comments
I have a T.T. 8,300 max. loaded rating, am usually 8,000 like you with 825 lbs tongue weight, have Sherline tongue scales. Went from 1998 Ram 2500 HD suspension 60 leaf springs. 312/15 got 2015 Ram 1500 with coil springs. Truck is loaded to capacity. When hook up trailer got really serious sguat to it. I tow at 60 to 65 max. Stay at 60mph for better fuel economy with V-6 Ecodiesel. Have only towed 767 miles avg. 18 mph. Nick did you by chance take measurements before and after on your truck squat. I use Reese weight distribution set up. I am still tweaking my W.D. set up, new truck sit about 1.25 to 1.5 lower than old Ram 2500. By the way what are you towing with ?
comment by: Ken W - 06/19/2015
12658
Comments
I did not write down any measurements before or after spring install sorry. I have a WD hitch as well by EZ load I pull with a 2013 Ram 1500, 5.7 L Hemi. Sorry I couldnt be more help, I took measurements when installing the springs but I didnt write them down and its been a few weeks so I dont remember. My recollection is that they took about 0.5 inch of squat out, and the ride was MUCH smoother.
comment by: - 06/23/2015
12729
- THROD2
by: Michael C.03/22/2014
Review from a similar Timbren Aeon Spring System in Vehicle Suspension
Product requires removal of coil springs, sway bar, original stop bumpers, and wheels to install. Product contacts lower swing arm when installed and not under a loaded condition. Increases stiffness in suspension and also creates a rougher ride and increased road noise. It does prevent the typical sag in the rear suspension. There is no gap between the newly installed Timbren rubber and the vehicle suspension when installed and the normal weight of the Pilot as per instructions indicate there should be. 121754
Comments
Suspension is solid! Vehicle rool on turns is gone, towing an enclosed 16 foot cargo trailer is a breeze! Nice product and never have to worry about loosing an air line or bag because this system is simple and solid. Keeping it simple!!!
Michael C - 03/22/2015
10235
- TGMFK15A
by: John G.09/26/2011
Review from a similar Timbren Aeon Spring System in Vehicle Suspension
Here some pictures of the installation of the Timbren Front SES on my 2001 Chevy Silverado 1500 Extended Cab. It took longer to back off the top shock nut to drop the A-arm enough to get the bumper in than the actual install took. Some Windex on the bumper went a long way to get them in too. I got these for better ride height with my Snow-Way 26 plow I got last year. I had 4" above the front wheels (to body) and 15.5" under the plow when raised with stock bumpers. With the Timbren installed I have 5.5" above the front wheels and 20" under the plow now. I'll see how it rides this week. 24647
- TFR150D
by: Paul H03/11/2014
Review from a similar Timbren Aeon Spring System in Vehicle Suspension
Easy intallation, I also did the fronts at the same time. I have Timbrens on my one ton dually front and rear for over six years and they are much better than air bags although air bags do have their place in certain situtations, I've had air bags and they are a hassle to air up and down w/o an on board compreesor. I'll stick with the Timbrens install them and forget them. 120296
Comments
I have traded this dually for a 2015 dually and put Timbrens on the 2015 rear axle and Timbrens on the front and rear axles of the wifes half ton pick up just to improve the ride, I like a firm suspension. The factory bump stops on the front 2015 axle were rivreted on so thats why Timbrens were not used on it.
Paul H - 03/17/2015
10102
- TDR1500DQ
by: Btjones09/20/2014
Review from a similar Timbren Aeon Spring System in Vehicle Suspension
I first read a number of reviews with regard to the TDR1500DQ and saw a video on its installation. I was impressed and thought it would help with the "squat" in my Ram 1500 after I installed a fifth wheel trailer. And it did just what it said it would. I am very impressed with it and would recommend it to anyone with a Ram 1500. Thanks Brian T. Jones Hardenburgh, NY 152244
Comments
I do like the product. I use them when I am towing my 5th wheel camper. So far we have taken it to KY twice and TX once from our NY home. Thank you again.I do like the product. I use them when I am towing my 5th wheel camper. So far we have taken it to KY twice and TX once from our NY home. Thank you again.
Btjones - 09/28/2015
15285
- TDVRRT
by: Bill J.09/12/2012
Review from a similar Timbren Aeon Spring System in Vehicle Suspension
While these seemed a bit pricey for just "rubber bumpers", these "rubber bumpers" did deliver as a great suspension enhancement and were well worth the money. They installed very easily (just like the video) on my Dodge Grand Caravan. (The only thing I did different was to remove the lower bolt on the shock since it was much easier to get to than the top bolt.) They also performed excellent. With no load or a light load the van drives and feels normal (i.e. no adverse effects) and with a medium-large pop-up trailer the back end of the van sagged very little and it drove very stable. It sagged much less and drove more stable than the OEM parts with lesser loads! My experience is based on driving 3800 miles pulling a pop-up and the family to Yellowstone. Great product, service, and shipping speed from etrailer. 54505
Comments
hi, when removing the old bump stops, the basically just pulled off, leaving some foamy glue behind on the mounting plate... put the mounting plate has no bolts or fasteners to remove it, so I cant get anything on there, and my old bump stop is wrecked... Can you help me understand how to install these rubber springs?I have a 2000 dodge grand caravan
comment by: Donovan - 08/13/2014
6252
- TDR1500DQ
by: Duane M.11/07/2015
Review from a similar Timbren Aeon Spring System in Vehicle Suspension
Great product. Next day delivery. Easy installation on my 2011 Ram 1500 Quad 4WD. I used two flat blade screw drivers to remove the old ones, prying them out. The Timbren's are much longer than stock and easily install per instructions. Installation was less than 30 minutes. I wished I had purchased them sooner! 231563
Comments
I have had them on for a year and have had the chance to put them to the test twice hauling some very substantial loads. My 2011 Ram 1500 Quad 4WD performed better than I anticipated. No sag in the rear of the truck and prevented in weight sway to either side on curves. Great product! If I do trade in my truck, this will be the first accessory I put on.
Duane M - 11/06/2016
21775
- TDVRRT
by: Gerry A07/22/2013
Review from a similar Timbren Aeon Spring System in Vehicle Suspension
Installed this on my family's 2010 Town & Country. I was considering installing load-leveling shocks, but opted for these instead. I rather the weight of a trailer/cargo carrier be on the axle then the shock supports. Installation was simple and straightforward. Like others, I opted to disconnect the shock at the bottom mount than the top. It took me about 30 minutes per side, excluding tire removal and jacking up the vehicle. Suggestion... use a hydrolic jack to lift the axle a bit if you have a tough time getting the bolt connecting the shock to the mount. Do the same to reinsert the bolt when reassembling. The jury is still out on performance, however, I'm sure it will do fine based on other reviews. I attached some before and after pics. 90865
- TMBFSP35
by: Russ12/01/2016
Review from a similar Timbren Aeon Spring System in Vehicle Suspension
Works Great 20 min job turn tires all the way to side, can reach in without taking off tire. Put on rear timbren last year. Should of put fronts on same time. 321496
- TDVRRT
by: Focuspuller08/11/2011
Review from a similar Timbren Aeon Spring System in Vehicle Suspension
Overpriced.... A little slow in time to ship out from etrailer. The product does work as stated. Our 2008 Chrysler Town and Country with 20,000 miles blew both rear self adjusting shocks. We do not carry heavy loads or more than 3 people. Luckily we were still under warranty, otherwise it would have cost $300.00 per shock (parts only). In researching the shocks for the van I came across several articles on the Timbren Suspension Enhancement System. They look like what I needed to keep the shocks from going again. The price seemed high for two small rubber cylinders....but with the money back guarantee I gave it a shot. I installed them yesterday, the video was a little help, but not enough detail on how to remove and tighten the upper bolt on the shock absorber. The ride and handling of the van has improved greatly. No lean on turns and bumps are smooth....no roll side to side. I recommend these for anyone with this van, even if you don't carry heavy loads, the ride improvement alone is worth the install, (easy for a novice to do). I would have given excellent if it weren't for the high cost. 21592
- TTORTUN4L
by: Dennis O.01/18/2015
Review from a similar Timbren Aeon Spring System in Vehicle Suspension
These spring stops seem like a heavy duty quality product. Very easy installation on my 13 Nissan Frontier by jacking up vehicle under shock mounts and removing tire, then clean area with compressed air and remove clamp nuts with air gun (if owned) remove old stops and install new stops and retighten nuts. I have about 1/2" to 3/4" clearance as advertised. Have not been able to haul anything yet but am sure they will help greatly. Also do one tire at a time (Safety) sorry no pictures. etrailer was quick to process and ship order. Great Business. Thanks etrailer Dennis O. 170343
Comments
Still working great!!
Dennis O - 01/18/2016
16468
- TTORTUN4
by: markbo11/21/2014
Review from a similar Timbren Aeon Spring System in Vehicle Suspension
I initially ordered the wrong part, # TTORTUN4L. after realizing that I needed part, "TORTUN4" I gave them a call and the change was made before shipping, and with no problems. Very professional staff and easy to deal with. The product arrived in a timely manner and as advertised. It took me about 15 minutes to install (without removing the tires). I just crawled under my 2007 Toyota Tacoma pre runner, removed only one U-Bolt , slid one end of the Timbren under the other U-Bolt and placed the U-Bolt I removed back in place over the other side of the timbren and tightened. Repeated on other side. Due to having a fiberglass camper top on the bed and custom built storage inside of the bed the timbrens just barely hit the top bracket. therefore, the ride changed slightly, but not as bad as I thought. The springs do help significantly with body roll when making sharp turns. Overall I am extremely pleased with them. Haven't had a chance to tow with them yet, but can tell by the stiffness that there will be no problem with sagging. Thanks for the great product a helpful staff. Mark 162116
- TDR1500DQ
by: Richard02/25/2017
Review from a similar Timbren Aeon Spring System in Vehicle Suspension
Very easy to install. I was able to get the old ones by prying them out with a screwdriver. I slipped the new ones in by spraying them with soapy water. I placed a 4x4 post underneath them as I lowered the jack. This seated them properly; make sure you don't skip this step or they will come out. Hooked up my 27' TT and what a difference. I didn't take measurements but I would say about a 3 inch difference. Not great pictures for comparison but I think you can see the difference. 345873
- TFRSDD
by: NC Hydroseeding03/03/2017
Review from a similar Timbren Aeon Spring System in Vehicle Suspension
Extremely easy to install on my Chassis Frame F550. No airlines to run or need for a compressor. The instructions could be a little bit better. Note: assemble the entire assembly prior to bolting "Part number 4" to the frame of your truck. The other thing that you need to be aware of is that there's a plate that mounts to your axel to protect your brake line. There's a good chance that you'll need to bend this brake line a bit to make room for the protection plate. 348144
- TDDRDURA
by: Dave O.05/05/2013
Review from a similar Timbren Aeon Spring System in Vehicle Suspension
I received this order quickly. I installed them without any problems and they do offer additional support as shown in etrailer's website. Seems like a good product so far. 79045
Comments
The product has worked as described on the website. They have been excellent as a suspension enhancement. My Durango used to squat 3 and one half inches before installation of the Timbren support. Now when hooking up my boat my Durango goes down 2 inches and stops. I have great support and better control of my vehicle especially when fully loaded on a family vacation. Great product.
Dave O - 05/05/2014
3971
- TFR250SDF
by: Art10/02/2015
Review from a similar Timbren Aeon Spring System in Vehicle Suspension
I haven't installed them yet. etrailer.com is a great site with great service. After the purchase I see I could have gotten these a little cheaper on Amazon but no regrets. Will post again if I'm able after I've installed the product, lowered the truck camper on the F250 and put some road time on it. 228916
Comments
Nice ride improvement. Easy to install once the old bump stops were off. Stabilizes the ride from side to side very nicely. Go slow on the washboard surfaces. Definitely aids in lessening the sag of my F250 with the slide-on camper loaded in the bed.
Art A - 10/01/2016
21371
- TGMRCK15S
by: Peter S07/11/2015
Review from a similar Timbren Aeon Spring System in Vehicle Suspension
I ordered the product late one evening. When I received confirmation I noticed that I had reversed the the bill to: and ship to: immediately e-mailed CS as the office was closed. Very early the next morning I received a call from e-trailer and they immediately took, care of the situation and I had my order in two days, in Alaska! Have not yet installed the product. 210976
Comments
Easy installation. System works as advertised. No load ride is the same as without a load. Loaded the system controls and slows the amount of travel the suspension can travel.
Peter S - 07/10/2016
19286
- TDVR05096
by: Sean Z11/06/2010
Review from a similar Timbren Aeon Spring System in Vehicle Suspension
Best available for Kia I wish I would have known about this product sooner. I have a Kia Sedona and there are only 2 suspension aids available. I previously had the Firestone airbags and don't recommend. The bags and compression fittings leak and installations complicated. This was the only other option so I gave it a try. Very glad I did. They do exactly what they say they do. The Sedona doesn't dip nearly as much when I put the trailer on. In fact I had to go to my lower rise hitch so it would sit flat. Ride is solid, but not jarring. I don't really know about the reliability as I've only had them about a week, but it's a very simple concept so I can't imagine problems. They are basically oversized flexible bump stops and have no moving pieces. They seem expensive for what they are, BUT installation is MUCH cheaper than the airbags. It cost me just a bit over a hundred bucks to have them installed at a local service chain (Tuffy). They also are very discrete so your warranty likely won't be called into question. 3579
- TFR250SDG
by: Louis N.08/28/2013
Review from a similar Timbren Aeon Spring System in Vehicle Suspension
I ordered the Timbren Suspension Enhancement Kit on Monday and received it on Wednesday with the standard shipping. (Free on orders over $150.00). This is the third order from etrailer.com and every order has been expedited quickly and received before date quoted. All my orders have been correct and good quality. I installed the Aeon Rubber springs on my 2013 F-250 4x4 Diesel in about 20 minutes just like the video showed. With my truck bed loaded with supplies and bumper hitch trailer hooked up, my truck bed is just a hair below level; before it squatted a couple of inches. The road test will be tomorrow. 97375
- TGMRCK15S
by: TomS10/04/2013
Review from a similar Timbren Aeon Spring System in Vehicle Suspension
Easy to install. Once placed the order I sprayed the nuts in the old ones with rust bister. When the new one arrived the old one can off with no problem and the new ones went on just as easy. Delivery was on time as promised. I have not hooked up the travel trailer yet but am positive these will correct my sag problem. Install time approx. 40 minutes. 102598
Comments
After a year the product is still working great. I have had no problems with the product and it does the job that I wanted it to do. Great product.
TomS - 10/04/2014
7129
- TGMRCK15S
by: Larry S.10/16/2016
Review from a similar Timbren Aeon Spring System in Vehicle Suspension
From Mickey Mouse to Mighty Mouse in minutes. Pulling a 7700lb travel trailer with a 2013 Silverado w/ tow package and h/d cooling. Even with W/D hitch truck was bouncing uncomfortably. The Timbrens were an instant fix. Dips in the road are no longer a problem, and I think the sway control in the hitch seems to feel more solid as well. Unloaded ride is unchanged except for really major dips (and Texas roads have a few). If you are like me and take your truck to places your Mom would not recommend, a good underbody wash and glasses to catch any falling junk during the install are highly valued 307541
- TDVR05096
by: Gabriel O.08/15/2014
Review from a similar Timbren Aeon Spring System in Vehicle Suspension
Install proved too much for this "shade-tree mechanic." Not too technical, but messing with the coil springs was beyond me. Thankfully the local muffler and brake shop was willing and able to do the job for just under $150. Unloaded is still the same ride. I'll update this review after a 3000 mile trip in a month. ALWAYS happy with etrailer! 146872
Comments
When loaded, it makes all the difference when the tow vehicle is empty, its pretty noisy. Im hoping that it was an installation mistake -that causes the noise.
Gabriel O - 08/15/2015
14271
Thank you for your follow up. I have requested that our tech service department get in touch with you regarding you the installation of your Timbren suspension system.
Rachael H - 8/17/2015
- TDVRRT
by: Stan C.06/09/2012
Review from a similar Timbren Aeon Spring System in Vehicle Suspension
ETrailer, as usual, delivered promptly at a very fair price. The installation video made it possible for me to do the job. As usual, Dodge's design made the job a bit more difficult than expected. The shock absorber takes an 18mm socket and most socket sets skip that size. My 3/4" socket was just a bit to big to do the job without damaging the bolt head. Watch out for the brake lines that run next to the nut on the back side of the shock absorber bolt. lt took two of us to spring the axle down far enough to get the coil spring out. Alone, I could swing the axle down or move the coiled spring, but not both. I had to use a screwdriver to lever the OEM spring bumper out of it's mounting but the Timbren unit slipped into the mounting socket smoothly and with two of us, the spring went back in place easily. It took us double the expected time to do the job but we did it without a lift or the nice air tools a pro would have used. Now the test will be to haul a loaded trailer. 43491
152
924
Show More Reviews