Westin Nerf Bars - Running Boards - 27-0020-1645
The aluminum bases of these step boards are covered in black molded polymer for sure footing. Each board sits close to your vehicle's frame for a streamlined look. Custom mounting kit included.
Features:
Running boards make it easy to get into and out of your vehicle

Extra-wide platform delivers a stable step surface

Textured, molded polymer coating offers sure footing

Special grooves help to channel water and provide grip
UV-resistant material will not crack or fade

Step boards mount close to your truck for a streamlined appearance
Extruded aluminum base is durable and rustproof
Black finish offers rugged style
Quick and easy bolt-on installation

Custom mounting kit included
Specs:
Step area width: 4-1/2"
Board width: 6"
Board length: 93"
Quantity: 2 step boards
5-Year warranty
27-0020 Westin Molded Step Boards - Black
27-1645 Westin Custom Mounting Kit for Molded Running Boards
Installation Details

This Product Fits The Following Vehicles
2007 - 2013 Chevrolet Avalanche
2014 - 2014 Chevrolet Suburban
2014 - 2014 GMC Yukon XL
2005 - 2013 Chevrolet Suburban 1500
2005 - 2013 GMC Yukon XL 1500
2003 - 2006 Chevrolet Avalanche 1500 without Clad Molding
2005 - 2013 Chevrolet Suburban 2500
2005 - 2013 GMC Yukon XL 2500
Why etrailer.com?
At etrailer.com we guarantee:
Highest quality nerf bars - running boards for the best price.
Real product know-how.
We make sure that the products we sell are what we say they are, and that they work the way they are supposed to work. This helps you get the right product the first time.
Every day our teams test, review, assemble and install our products. Our modern installation facilities allow our expert installers and customer service representatives to actually install and use the items we sell, so you can get real advice, from a real person who has the knowledge and expertise needed to solve your problem.
Most detailed, accurate nerf bars - running board information available.
Because we take providing accurate product information seriously, we take our own detailed product photos, demo videos and installation videos, as well as verify measurements, instructions, and vehicle fit information.
Information for this part was:
Installations, made easy.
We love helping people.
We have the most highly trained customer service, hands-on experience, step by step videos and installation instructions. We are prepared to answer any question, give advice, or troubleshoot any problem you come across.
Fast shipping.
Personalized service for life.
We provide one-on-one, personalized service from the ordering process through the life of your product.
Trusted since 1946.
We've been serving customers since our parts store first opened in 1946 and continue to be recognized by our customers, our vendors and third parties for exceptional service.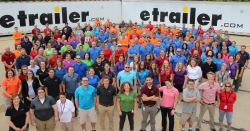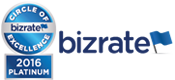 Info for this part was:
At etrailer.com we provide the best information available about the products we sell. We take the quality of our information seriously so that you can get the right part the first time. Let us know if anything is missing or if you have any questions.