Convert-A-Ball Gooseneck Trailer Coupler - CG
Rubberneck hitch is a coupler designed for gooseneck trailers. Fully cushioned up and down, forward and back, and 360 degrees all ways. The rubberneck will take the shake, rattle and roll out of gooseneck towing.
Features:
Replaces standard gooseneck coupler

Pairs with existing 4" inner diameter outer tube to create a gooseneck coupler for hooking your trailer up to your truck

Cushioned with polyurethane for 360 degrees of protection - plus up-and-down cushioning

Acts as a shock absorber - less wear and tear on your equipment
Reduces bounce and rhythmic vibrations to give you a safer, smoother ride
Limits movement to a maximum of 3/4"

Equipped with fail-safe, positive-lock feature to increase hitch-coupling safety
Includes a steel extension handle that allows you to slide the bar to lock or unlock coupler from outside of the truck - no more crawling up into the truck bed to disengage coupler
Can be locked in transit or when parked - padlock sold separately
Constructed of powder coated steel with interior polyurethane cushion
Made in the USA
Specs:
Application: standard gooseneck trailers

Fits 2-5/16" gooseneck hitch balls

Towing capacity: 30,000 lbs
Tongue weight capacity: 2,000 lbs
Tube diameter: 4"
Tube height: 22"
Overall height: 25.94"
Extension handle length: 22"
2-Year limited warranty
Cutaway views showing the polyurethane cushions.
Using the convenient extension handle, you can slide the bar to lock or unlock the coupler while standing outside of the truck bed.
This Convert-A-Ball gooseneck coupler is certified V-5 by the THMA and meets SAE standard J-684.
CG Convert-A-Ball Multi-Cushioned Gooseneck Trailer Coupler - 30,000 lbs GTW
Customer Reviews
Convert-A-Ball Multi-Cushioned Gooseneck Trailer Coupler - Round - 30,000 lbs - CG
Average Customer Rating: 4.8 out of 5 stars (12 Customer Reviews)
Rubberneck hitch is a coupler designed for gooseneck trailers. Fully cushioned up and down, forward and back, and 360 degrees all ways. The rubberneck will take the shake, rattle and roll out of gooseneck towing.
- CG
by: Carl Opitz04/03/2015
OK. Just installed the convert- A - Ball Multi -Cushioned Coupler this morrin. Took about 15 min. Took it for a test drive down the I10 just a mile from my front door. [ Casa Grande AZ.] It reduced the felt bumps and road jars by about 80%. I drove down the access road for a few miles. [ uneven, repaired spots, really ruff road.] Then got on the I 10 and drove between The Pinal exit and the McCartney exit. # lane just repaved about a year ago. Did not feel any road vibration that you get at 70 MPH. Other coulper go for 2 to 3 times this much. And require a lot of up keep. I would recommend this to anyone hauling horses,or any big trailer that whats a smoother ride. 182886
Click to Enlarge
Click to Enlarge
Comments
Are you still satisfied with your convert a ball hitch.I am thinking about purchasing one for my living quarters.thanks pat.
comment by: pat - 01/26/2016
16572
- CG
by: Joe, Epic Transport05/09/2016
This is probably the way all gooseneck trailers should come from the manufacture. I put it on my 30 ft. equipment trailer for my transport business. The first job was 147 miles empty to pick up an excavator bucket & return the 147 miles. I pull with a Dodge ram 2500 4x4 Cummins turbo diesel. Amazing difference on driver comfort, cushioning to a degree that relieves the stress & fatigue i felt from the pounding before installing the CG i know is easier on the pickup as well. THANKS 249285
- CG
by: Kurt P.02/07/2012
I replaced the existing coupler on my 20' 14,0000# GVW flatbed trailer with this coupler. What a difference! I think it would be conservative to say that making this change has cut the jarring from the trailer to the tow vehicle easily in half. After buying the first one of these for my own use I ordered a second one for a conversion to a customer's trailer. What a simple fix for a very annoying problem! 31269
- CG
by: Walter K02/03/2012
Received my goosneck coupler fast.Communication from seller is outstanding,cept me informed ou what was going on,i like that.Have not yet installed the coupler but it looks very promising.Im trying to stop the bouncing and shaking too much.Just wish there was a better way to open and close the latch but this is not bad at all.Beats climbing in the truck everytime. THANKS. 31002
- CG
by: Nick06/17/2011
GREAT improvement! Easy installation, well made product. Really helped my horse trailer ride & pull smoother. Vibration & jarring is much less~ which reduces damage to LQ & makes horses happier. 17206
- CG
by: Frank07/16/2016
Super fast shipping and handeling. Hitch installed easily, haven't got a chance to tow the trailer yet. This company is awsome, would definatly do business with them in the future Frank 272560
- CG
by: Kelly05/03/2017
Been using this for one year, very happy with it. It greatly reduces the vibration between the trailer and pickup. Extremely easy to hitch and un hitch! Well worth the money. 375636
- CG
by: Bill G.08/24/2016
No problems at all. Easy to install. I have it on a 42' horse trailer that I pull all over the lower U.S. states. 287242
- CG
by: Erik B03/08/2016
Very happy with product! Excellent customer service. Will work well with trailer we're building! 240197
- CG
by: Dennis R04/03/2009
Great Takes the jolt out of pulling, I'm buying another for my new trailer 1704
- CG
by: Freddie P09/15/2016
Made a real difference on my 40' PJ 294875
- CG
by: Russell H.01/26/2011
Arrived quickly and as described. 6135
13
13
Why etrailer.com?
At etrailer.com we guarantee:
Highest quality gooseneck trailer coupler for the best price.
Real product know-how.
We make sure that the products we sell are what we say they are, and that they work the way they are supposed to work. This helps you get the right product the first time.
Every day our teams test, review, assemble and install our products. Our modern installation facilities allow our expert installers and customer service representatives to actually install and use the items we sell, so you can get real advice, from a real person who has the knowledge and expertise needed to solve your problem.
Most detailed, accurate gooseneck trailer coupler information available.
Because we take providing accurate product information seriously, we take our own detailed product photos, demo videos and installation videos, as well as verify measurements, instructions, and vehicle fit information.
Information for this part was:
Installations, made easy.
We love helping people.
We have the most highly trained customer service, hands-on experience, step by step videos and installation instructions. We are prepared to answer any question, give advice, or troubleshoot any problem you come across.
Fast shipping.
Personalized service for life.
We provide one-on-one, personalized service from the ordering process through the life of your product.
Trusted since 1946.
We've been serving customers since our parts store first opened in 1946 and continue to be recognized by our customers, our vendors and third parties for exceptional service.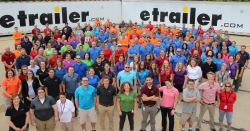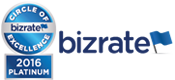 Info for this part was:
At etrailer.com we provide the best information available about the products we sell. We take the quality of our information seriously so that you can get the right part the first time. Let us know if anything is missing or if you have any questions.