Big red eyes illuminate when you step on the brakes with this die-cast chrome hitch cover. Great detailing and durable construction make this a great gift for a friend, loved one, or yourself! Call 800-298-8924 to order Pilot Automotive hitch covers part number CR-018 or order online at etrailer.com. Free expert support on all Pilot Automotive products. Guaranteed Lowest Price and Fastest Shipping for Skull with L.E.D. Eyes Trailer Hitch Receiver Cover. Hitch Covers reviews from real customers.
Skull with L.E.D. Eyes Trailer Hitch Receiver Cover
Item # CR-018
In Stock.
Misc Covers

Novelty

Skulls and Flames

Fits 1-1/4 Inch Hitch

Fits 2 Inch Hitch
Pilot Automotive Hitch Covers - CR-018
Big red eyes illuminate when you step on the brakes with this die-cast chrome hitch cover. Great detailing and durable construction make this a great gift for a friend, loved one, or yourself!
Features:
LED Lights in the eyes illuminate with brake lights and running lights

LEDs will not flash or illuminate with turn signals

Long-lasting LEDs are great replacements for incandescent lights

Last 50 times longer
No bulbs to replace - no brittle filaments
More efficient - provide brighter light with less power output

Lens constructed with chrome-plated Hi-Impact ABS plastic
ABS plastic shank construction
Includes a foam gasket to reduce rattle
Hitch cover simply plugs into your existing 4-pole plug on the vehicle
Fits 2" x 2" and 1-1/4" x 1-1/4" trailer hitch receivers with the included adapter
Pin and clip sold separately
CR-018 Skull with L.E.D. Eyes Trailer Hitch Receiver Cover
Customer Reviews
Skull with L.E.D. Eyes Trailer Hitch Receiver Cover - CR-018
Average Customer Rating: 4.8 out of 5 stars (56 Customer Reviews)
Big red eyes illuminate when you step on the brakes with this die-cast chrome hitch cover. Great detailing and durable construction make this a great gift for a friend, loved one, or yourself!
- CR-018
by: Rick N09/26/2013
Product was as described. The lights would not work so I used the expert help link and the problem was resolved. Very good follow-up and customer service! 101664
Comments
I have received many compliments on the hitch cover. It matches the skull bar ends on my kayak rack so I am styling. That said, the lights in the eyes are malfunctioning. Sometimes they are on bright when the car is off, sometimes they go dim when the brakes are applied and sometimes they work as before dim lights on all the time, brighter lights for braking. I took the cover off when I was not using the car for 2 weeks as I was concerned that the bright lights might wear my battery down.
Rick N - 10/01/2014
7075
Thanks for the feedback. If your lights are not as bright, you might check out the connector and make sure that there is no sign of corrosion on it. If you do note some discoloration and corrosion you will need to clean the connectors. I would recommend using some Dielectric grease such as part # 11755

Dielectric Grease for Electrical Connectors, 2 oz.
$8.87 before reconnecting. Also the amp draw on these LED lights is very minimal, but unplugging your hitch cover while your vehicle is parked for an extended period of time is a good idea.
Rachael H - 10/1/2014
- CR-018
by: Dlynne3001/27/2014
It's bad ass, love it! Love the L.E.D glowing eyes. Easy to assemble. And people think twice before riding my bumper. Definitely recommend! 114812
Comments
I named my hitch Clive and he is just as bad ass as ever! When Clive passes, Ill definitely be getting another one from you. * winking
Dlynne30 - 01/28/2015
9037
- CR-018
by: lloyd08/12/2013
it's great! 94743
Comments
Still working great!
lloyd - 02/10/2015
9425
- CR-018
by: CARL S.10/06/2016
Purchased 2 trailer hitch covers, one is a replacement of a prior purchase that I damaged backing into something and shearing off the Back Off bottom part. My fault. Obviously I enjoy this cover and get many complements regarding it. Second item is new for me and am anticipating getting commentary from my American Legion comrades due to its uniqueness. Am not currently using the items as still have the trailer ball in use at this time. 305137
- CR-018
by: Pat R.11/08/2015
I love my chrome skull hitch cover with the light up eyes. It is a good noticeable size, but not to big. Installation was easy. The eyes light up when the head lights are on and are even brighter when the brakes are applied. It could be even cooler if the right or left eye would blink when the right or left blinker is put on. I've gotten a lot of compliments on it and best of all, my wife hates it... 231618
- CR-018
by: Captain Hayden05/07/2013
Arrrgh, it be good. Keeps them scolawags from off me butt! Scares the kiddies too! Plugged right in and awaze I went, I did. Matches me shirt and undergarments! Yo-ho! 79277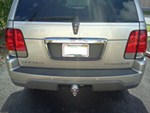 Click to Enlarge
- CR-018
by: KM06/26/2013
It appears to be exactly what I ordered. It's for a birthday present. I think he will love it. Hopefully will have a picture later to add. You all were very easy to order from and the package arrived very quickly. It was packed in the box with plenty of materials to ensure it would not be damaged. Thanks again! 86190
- CR-018
by: JAMES L02/01/2013
SKULL WAS AN EXACT REPLACEMENT FOR THE DAMAGED ONE IT REPLACED, IT ARRIVED AS PROMISED,WAS PACKAGED ADEQUATELY, AND AFTER ASSEMBLY AND HOOKUP IT IS WORKING AS IT SHOULD. THE WHOLE EXPERIENCE WAS GREAT AND IT IS NICE TO DO BUSINESS WITH COMPETENCE AND RELIABLE PRODUCTS AGAIN THANKS, JIM LAVERY 64786
- CR-018
by: Ed A.01/07/2015
This skull is a cool hitch cover. It looks and works great. Real easy to put together and install. The whole order was put togther quickly and shipped in time for Christmas w/o extra shipping. I will totally come back to you guys for my trailer stuff. Keep up the great work. 168003
- CR-018
by: Sonia Arreola12/18/2014
This is a replacement since I had a lady rear end my trailer hitch. Luckily no damage but the skull indented in her bumper haha. I had my husband remove it after half of it's face fell off LOL. Received it on time. I'm a happy camper. Thanks for the quick service!! 166175
- CR-018
by: Everette05/06/2016
Excellent Skull works great, no problems to install Love it 248761
Click to Enlarge
- CR-018
by: Agent Meier10/19/2013
Love this! Always get compliments on it too. Had a lady bump into my truck and broke this little guy off, no damage to my truck, so had to get another. Without this little guy I would have had damage to my truck and more damage to that ladies cadi. 104394
- CR-018
by: Brent L12/30/2016
I'm very pleased with the product. I'm also very pleased it arrived so fast! I have one exactly like it but after 10 years only one eye works due to my cousin hitting it with his bike! Thanks so much! 328765
- CR-018
by: Mikki and Tony609/20/2011
The skull LED trailer hitch plug was EXACTLY as ordered and arrived promptly and in perfect condition........Tony was very excited and put it on his truck right away! It's sooooo cool! thanks! 24320
- CR-018
by: Gary D01/31/2014
It is plastic. You put it together. It works and looks nice. Etrailer has a friendly knowledgeable staff. Superfast shipping. This is my second time doing business with etrailer.Thanks. 115365
- CR-018
by: SimoneC.06/17/2013
The product was purchased as a father's day gift. It arrived in good condition (quickly, too!) and worked properly when installed last evening. We have no complaints. Thank you 84991
- CR-018
by: Marc C.01/06/2017
This product is awesome, very sturdy, looks cool and it will match my chrome exhaust and I like the fact that it's eyes light up. Thank you Etrailer for another good product. 330436
- CR-018
by: Stephen L. Graf11/22/2010
Christy was very helpful and pleasant. Thank you! We are a Collision Repair Facility and it is good when we can return the vehicle to the customer with every detail covered. 3708
- CR-018
by: Marsha C12/28/2012
Bought as a gift. I have not used but was pleased with the looks. The up to date e-mails were very informative. The package was delivered in a very timely matter. 62152
- CR-018
by: Frank See05/06/2013
I love this skull and get many comments on it. It is the second that I bought after the first was destroyed backing into a hill. My bad.... 79163
- CR-018
by: Bill08/14/2015
Easy to install and looks awesome at night with those glowing red eyes when I brake my truck. Has cut down on the tailgatters 219294
- CR-018
by: vance10/31/2014
Just the last one which I broke when I came out of a drive way which was low and the trailer hitch hit brakeing off the head. 158721
- CR-018
by: Billy G.07/10/2014
I was impressed with the fast delivery of the product and how great it looks on the back of my Black Ram 1500 Laramie. 140749
- CR-018
by: Brian09/03/2013
Plugs right in and the plug goes down through the middle of the hitch so the wire isn't visible in the back. 97974
- CR-018
by: Bart P.12/01/2016
Great quality and excellent durability in the winter time here in Michigan. Would buy another in a minute.. 321362
- CR-018
by: Tim M.06/25/2013
Exactly as described on the website. No scratches, missing pieces, nothing wrong at all. Very pleased! 85994
- CR-018
by: Carrie G.01/09/2014
Got this for my boyfriend, he loves it! Looks cool and easy to install. Great customer service as well! 112359
- CR-018
by: Niki Mastrandricos11/22/2013
Excellent service! Received merchandise when I was told I would and love it! Thank you!!! 108140
- CR-018
by: Mike Dussault08/07/2012
excellent product !! Easy ti install,,,, very bright!! Ride to live Live to ride !! 50887
- CR-018
by: Gary04/04/2015
Great product easy to put together and install on truck! Works great 183053
- CR-018
by: Keith L.03/24/2016
It's a chrome skull w/ light-up red eyes. What's not to like? 241480
- CR-018
by: Dale J.11/12/2014
Replace my old on and this looks great and really stands out. 160574
- CR-018
by: Look Good05/16/2013
Had one like this before. Replaced with this new one. 80536
- CR-018
by: MIke02/02/2015
Received earlier than promised. Very well packaged. 172131
- CR-018
by: Sonia A01/30/2017
Love it!! Would recommend to family and friends! 336970
- CR-018
by: JIM LIGHTNING08/08/2014
MY TRUCK IN SHOP FOR SERVICE I SEND PICS SOON 145032
- CR-018
by: Dutch09/07/2013
Not bad but is made of plastic fast shi pping 98783
- CR-018
by: Terry Donn08/15/2012
Works great and looks great, so Thank you!! 51816
- CR-018
by: Vada04/21/2015
U were very prompt and well packed, tha nks 186927
- CR-018
by: Lloyd09/10/2013
It's easy to work with and it looks gre at. 99363
- CR-018
by: Mike05/18/2011
Love it. Looks great and easy to insta ll. 14623
- CR-018
by: mike09/12/2012
looks great, arrived on time,easy insta ll 54452
- CR-018
by: Doug12/08/2016
Shipping was very fast and works great 323469
- CR-018
by: terry donn08/29/2012
would like to find one with blue eyes. 53394
- CR-018
by: Brian Black01/23/2012
Nice Light cover, the kids loved it 30185
- CR-018
by: Scorr06/02/2017
Works great and just as described 388001
- CR-018
by: Dlsgto05/14/2015
Arrr matey! Me skull is perfect 193091
- CR-018
by: Scott r12/27/2012
Fast delivery great service 62029
- CR-018
by: Steve05/10/2012
Sweet Looking Terminator! 39845
- CR-018
by: Eric H11/11/2014
Looks great on my truck 160361
50
56
Show More Reviews
Why etrailer.com?
At etrailer.com we guarantee:
Highest quality hitch covers for the best price.
Real product know-how.
We make sure that the products we sell are what we say they are, and that they work the way they are supposed to work. This helps you get the right product the first time.
Every day our teams test, review, assemble and install our products. Our modern installation facilities allow our expert installers and customer service representatives to actually install and use the items we sell, so you can get real advice, from a real person who has the knowledge and expertise needed to solve your problem.
Most detailed, accurate hitch cover information available.
Because we take providing accurate product information seriously, we take our own detailed product photos, demo videos and installation videos, as well as verify measurements, instructions, and vehicle fit information.
Information for this part was:
Installations, made easy.
We love helping people.
We have the most highly trained customer service, hands-on experience, step by step videos and installation instructions. We are prepared to answer any question, give advice, or troubleshoot any problem you come across.
Fast shipping.
Personalized service for life.
We provide one-on-one, personalized service from the ordering process through the life of your product.
Trusted since 1946.
We've been serving customers since our parts store first opened in 1946 and continue to be recognized by our customers, our vendors and third parties for exceptional service.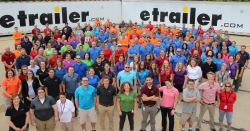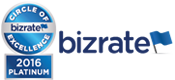 Info for this part was:
At etrailer.com we provide the best information available about the products we sell. We take the quality of our information seriously so that you can get the right part the first time. Let us know if anything is missing or if you have any questions.