2013 Toyota Tacoma - Curt Front Mount Trailer Hitch Receiver - Custom Fit - 2"
Easily attach a variety of accessories to the front of your Toyota Tacoma with this corrosion-resistant trailer hitch receiver. Perfect for winches, spare tire carriers and more.
Features:
Front-mount hitch provides attachment point for hitch-mounted accessories

Winch, spare tire carrier, snowplow, cargo carrier and more
No more blindly backing trailer in - just hook it up and drive it forward

Custom fit is designed specifically for your vehicle
Easy, bolt-on installation - no welding required

Complete hardware kit and installation instructions included

Lifetime technical support from the experts at etrailer.com
Gloss black powder coat finish over steel resists corrosion
Sturdy, square-tube design
Made in USA
Specs:
Line pull: 9,000 lbs
Vertical load: 350 lbs
Gross trailer weight: 3,500 lbs
Receiver opening: 2" x 2"
Pin hole diameter: 5/8"
Limited lifetime warranty
etrailer.com Technical Support
At etrailer.com we're committed to the products we sell, and to our customers. Our experienced and knowledgeable staff are available via both phone and email to address your questions and concerns for the lifetime of your hitch. The technicians at etrailer perform hitch installations on a daily basis, making them a valuable resource for do-it-yourselfers. The one-on-one, personal service you'll receive comes straight from an expert in the towing and automotive field. We've installed it, we've wired it and we've towed with it, so whatever your question, we can answer it.
31313 Curt Front-Mount Trailer Hitch Receiver
Installation Details

Front Mount Capacity
Line Pull:
9,000 lbs.
350
Vertical Load:
# 350 lbs.
Tech Tip
Drilling may be required on 2WD models. Bumper beam end caps must be permanently removed. Front skid shield will be permanently removed. No drilling required for installation
Customer Reviews
Curt Front Mount Trailer Hitch Receiver - Custom Fit - 2" - 31313
Average Customer Rating: 5.0 out of 5 stars (22 Customer Reviews)
Easily attach a variety of accessories to the front of your vehicle with this corrosion-resistant trailer hitch receiver. Perfect for winches, spare tire carriers and more.
- 31313
by: Mike H07/19/2015
My front hitch for my 2008 Tacoma got to me within 3 days very fast service. I installed it in 30 minutes and was able to put the front skid plate back on without doing any other changes to it. Very good product. I will be using it to put my rod rack on front of truck to use it at the outer banks of North Carolina for surf fishing this coming fall. Thanks for a very good hitch. 212903
Comments
The hitch has worked really well for me. My rod rack that I use hitch for was esay to install and remove. Very good product.
Mike H - 07/21/2016
19535
- 31313
by: andrew r tacoma 200901/07/2013
i had looking for a front mount trailer hitch for my 2009 toyota tacoma came across the web page ordered the unit with no problems it showed up a few days later due to the weight of the hitch it was delivered by ups with the box completly busted open but no damage so who cares. i installed it today very nice install very straight forward i am planning to customize the skid plate along with my front light bar to fit on the hitch took about an hour to install. the unit is overbuilt for what i need it for. more than enough to hold my front mounted cooler and rod holders for surf fishing photos to follow> will buy from this company again,and again, thanks again andrew r milton mass 62594
- 31313
by: Eric M05/09/2014
Easy to install. Even able to put by bull bar back on. Strong and sturdy. The striper are going to dread seeing me pull up. 129718
Comments
Still like brand new
Eric M - 05/09/2015
11535
- 31313
by: David02/20/2013
All Hardware was present. Electric Harness installation went well after I had difficulty separating stock plug for harness plug in. Removed Bumper for more room to view. I suggest a helper to position assembly up in place. I was going to use a floor hydraulic jack to get er done. A friend just came by. Had to purchase a 19mm box/open end wrench to tighten 2 bolts. Deep sockets will not get in there. Now for the front hitch. Cheers dlj 67095
- 31313
by: Greg T.04/19/2015
Super fast delivery! Double boxed for security. Completed straight-forward installation by myself in about 40 minutes using routine hand tools (3/4" & 11/16" wrenches). 186264
- 31313
by: Yadayadayada04/28/2014
For my 2012 Double Cab Tacoma. Arrived to my home as predicted. Easy to install, removed the skid plate but able to re-install it afterwards. Looking forward to using it. 127751
Comments
Did you have to modify the skid plate in anyway for the skid plate reinstall?
-- comment by:
Richard A - 05/15/2015
11736
Comments
No modification needed or required to fit on my 2012 Tacoma DCSB off road package
-- comment by:
Yadayadayada - 05/19/2015
11871
- 31313
by: Don M07/18/2015
Although I stumbled a bit with the orientation of the components at first once I realized which holes I should use in the chassis the installation went perfectly. The components are obviously of high quality and it works just as advertised. Could not possibly be happier. 212763
- 31313
by: Steve11/12/2014
Great front hitch. Took about 35 minutes to install on 2012 Toyota Tacoma with just a few wrenches. The hardest part was getting the plastic hole plugs out of the holes to use to mount the hitch to the frame. 160526
- 31313
by: Dave C03/25/2015
Product arrived fast.Everything was there and in excellent shape. With the instructions installation was a breeze!! This will be used for a plow I purchased for next year. 180766
- 31313
by: Billy06/08/2015
These guys provide excellent and super fast service. I was impressed with the special treatment my order was given. I hightly recommend etrailer! 201567
- 31313
by: Tuffy S08/15/2016
Works perfect. I had a slightly difficult time finding someone who could put it on, but it only took about a half hour. 283938
- 31313
by: Carroll S.06/27/2009
the hitch was as advertised This hitch was easy to install and will give me years of service. Thanks guys aloha. 2061
- 31313
by: Valentino m.12/25/2013
Very we'll made installed easy and fast 1/2 hour with help. I would deal with this comp. again 111099
- 31313
by: Dave H.12/09/2014
Great product. Snap to install. Did it in the driveway with hand tools in less than an hour. 163922
- 31313
by: Garry03/30/2015
Fit like it was made for my truck, oh, it was made for my truck. Thanks for the great dit 181467
- 31313
by: Pete B.01/20/2012
Excellent !! Great Product Great Price Installe incredibly easy the same day 30037
- 31313
by: Carl P.06/25/2012
Once again exellent service and top quality product. Thanks, Carl 45598
- 31313
by: CM02/03/2011
Excellent sevice and prompt recept of item. Thanks! 6570
- 31313
by: Joe S03/09/2016
Absolutely great,Well worth the money 240267
Comments
Great
Joe S - 03/10/2017
22674
- 31313
by: Dan01/24/2017
Fast delivery ... good product. 334888
- 31313
by: BO07/11/2016
Fits perfect. 270526
- 31313
by: Larry S.01/14/2017
does the job 332471
24
24
Why etrailer.com?
At etrailer.com we guarantee:
Highest quality front hitch for the best price.
Real product know-how.
We make sure that the products we sell are what we say they are, and that they work the way they are supposed to work. This helps you get the right product the first time.
Every day our teams test, review, assemble and install our products. Our modern installation facilities allow our expert installers and customer service representatives to actually install and use the items we sell, so you can get real advice, from a real person who has the knowledge and expertise needed to solve your problem.
Most detailed, accurate front hitch information available.
Because we take providing accurate product information seriously, we take our own detailed product photos, demo videos and installation videos, as well as verify measurements, instructions, and vehicle fit information.
Information for this part was:
Installations, made easy.
We love helping people.
We have the most highly trained customer service, hands-on experience, step by step videos and installation instructions. We are prepared to answer any question, give advice, or troubleshoot any problem you come across.
Fast shipping.
Personalized service for life.
We provide one-on-one, personalized service from the ordering process through the life of your product.
Trusted since 1946.
We've been serving customers since our parts store first opened in 1946 and continue to be recognized by our customers, our vendors and third parties for exceptional service.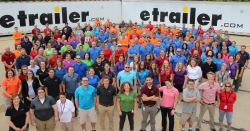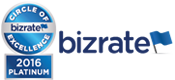 Info for this part was:
At etrailer.com we provide the best information available about the products we sell. We take the quality of our information seriously so that you can get the right part the first time. Let us know if anything is missing or if you have any questions.