2005 Nissan Frontier - Curt Front Mount Trailer Hitch Receiver - Custom Fit - 2"
Easily attach a variety of accessories to the front of your Nissan Frontier with this fully welded, corrosion-resistant trailer hitch receiver. Perfect for winches, spare tire carriers and more.
Features:
Front-mount hitch provides attachment point for hitch-mounted accessories

Winch, spare tire carrier, snowplow, cargo carrier and more
No more blindly backing trailer in - just hook it up and drive it forward

Custom fit is designed specifically for your vehicle
Precision, robotic welding maximizes strength and improves fit
Easy, bolt-on installation - no welding required

Complete hardware kit and installation instructions included

Lifetime technical support from the experts at etrailer.com
Gloss black powder coat finish over steel resists corrosion
Sturdy, square-tube design
Made in USA
Specs:
Line pull: 9,000 lbs
Vertical load: 350 lbs
Gross trailer weight: 3,500 lbs
Receiver opening: 2" x 2"
Pin hole diameter: 5/8"
Limited lifetime warranty
etrailer.com Technical Support
At etrailer.com we're committed to the products we sell, and to our customers. Our experienced and knowledgeable staff are available via both phone and email to address your questions and concerns for the lifetime of your hitch. The technicians at etrailer perform hitch installations on a daily basis, making them a valuable resource for do-it-yourselfers. The one-on-one, personal service you'll receive comes straight from an expert in the towing and automotive field. We've installed it, we've wired it and we've towed with it, so whatever your question, we can answer it.
31241 Curt Front-Mount Trailer Hitch Receiver
Installation Details

Customer Reviews
Curt Front Mount Trailer Hitch Receiver - Custom Fit - 2" - 31241
Average Customer Rating: 4.1 out of 5 stars (8 Customer Reviews)
Easily attach a variety of accessories to the front of your vehicle with this fully welded, corrosion-resistant trailer hitch receiver. Perfect for winches, spare tire carriers and more.
- 31241
by: Les More11/19/2016
I got this Class II front hitch for my 2016 Nissan Frontier to help me back a small trailer into a tight space. It arrived in good condition with complete instructions and good quality hardware. When I tried to bolt the hitch on, I found the 1/4" plate brackets were 3/8" too narrow to match up with the holes in the Frontier's frame. Michelle at ETrailer gave me some good advice on how to spread the brackets with a hydraulic jack and bingo, the hitch fits and looks great! BTW, the ground clearance is still around 9 1/2". 318144
- 31241
by: DOUGLAS J. SMITH06/11/2011
I have bought and installed 13 trailer hitches for myself and 3 for friends. Most of them were rear hitches but at least 3 were front hitches. I think they all came from E-trailer. Every one was a snap to install except this one which was a nightmare. I have a car lift in my high ceiling garage so getting under the vehicle is not a problem. The distance between the mounts were too close so the washers supplied would not fit between the sholder and the holes and the bolts supplied were not long enough. After much frustration I ground the washers flat on one side and used bolts 1/2 " longer and was able to mount the hitch. 16735
- 31241
by: Jim Richardson02/13/2015
The distance between the flange bolt holes was too short. I had to use a hydraulic jack and 2 X 4's to spread the flanges to obtain the proper distance. It's on and looks great. I am glad I didn't have to drill our any holes. 174635
- 31241
by: John G01/25/2017
I installed the front hitch bar to expand the flexibility and uses for my truck. The hitch fit nicely with only minor adjustments. I was easily able to install the hitch by myself. I have two primary plans for the hitch: 1- Use a trailer ball to move two trailers I have around my work area with precision and less guessing by facing forward. 2- I have a front winch plate that can be added as needed to use a winch for those off road needs. The staff at Etrailer were most helpful especially arranging a special delivery time to be sure I was home when it arrived. 335374
- 31241
by: Debbie P06/11/2015
I can't believe how fast this came. The product is extremely sturdy, actually much more than needed. I had a mechanic install the tow bar on the front of my Pathfinder. It took him maybe a half hour. It is pretty much hidden, which is what I wanted. It does decrease ground clearance, but I don't think this will be a problem for me. I haven't attached anything yet, but it appears extremely strong and solid. It is quite heavy, which I didn't expect. It bolted on without problem. 202597
- 31241
by: Bernard Shaffer10/29/2013
The hitch seems to be a good one, but I did have a little trouble with installation. I had to grind a couple of the holes out to be able to bolt it in. 105629
- 31241
by: John03/06/2016
This product allows me to use my Snowsport Utility snowplow in the winter along with a variety of other hitch mount accessories. Highly recomended. 239830
- 31241
by: martin w10/10/2013
Good finish and appearance. Sturdy. Didn't fit though. Had to use a Hi-lift jack to spread mounts to get it to fit. 103342
10
10
Why etrailer.com?
At etrailer.com we guarantee:
Highest quality front hitch for the best price.
Real product know-how.
We make sure that the products we sell are what we say they are, and that they work the way they are supposed to work. This helps you get the right product the first time.
Every day our teams test, review, assemble and install our products. Our modern installation facilities allow our expert installers and customer service representatives to actually install and use the items we sell, so you can get real advice, from a real person who has the knowledge and expertise needed to solve your problem.
Most detailed, accurate front hitch information available.
Because we take providing accurate product information seriously, we take our own detailed product photos, demo videos and installation videos, as well as verify measurements, instructions, and vehicle fit information.
Information for this part was:
Installations, made easy.
We love helping people.
We have the most highly trained customer service, hands-on experience, step by step videos and installation instructions. We are prepared to answer any question, give advice, or troubleshoot any problem you come across.
Fast shipping.
Personalized service for life.
We provide one-on-one, personalized service from the ordering process through the life of your product.
Trusted since 1946.
We've been serving customers since our parts store first opened in 1946 and continue to be recognized by our customers, our vendors and third parties for exceptional service.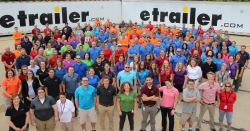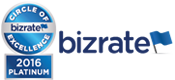 Info for this part was:
At etrailer.com we provide the best information available about the products we sell. We take the quality of our information seriously so that you can get the right part the first time. Let us know if anything is missing or if you have any questions.