DeeZee Enclosed Trailer Parts - DZ85005
Heavy-duty utility mat protects your truck or trailer bed. The non-skid liner prevents shifting cargo and guards against scratches and dings. The extra-thick rubber resists spilled fuel and oil and will not crack or tear. Can be trimmed to fit.
Features:
Rugged liner protects your truck bed or trailer floor

Helps guard against scratches, dings and dents

Non-skid surface prevents cargo from shifting
Extra-thick rubber is durable

Resists cracks and tears, even in extreme temperatures
Withstands common fuel and oil spills
Deflects UV rays to minimize fading

Rubber cleats on bottom help keep mat in proper position

Allow for water drainage in open truck or trailer beds

Great for your shop or garage

Keeps spills off your floor
Adds a cushioning anti-fatigue layer to make standing easier

Universal mat can be trimmed to fit your application
Made in the USA
Specs:
Dimensions: 8' long x 4' wide
Thickness: 3/8"
Lifetime limited warranty
Cargo and Floor Protection
This thick rubber utility mat protects your cargo and bed floor from damage. Cargo gets dented and truck and trailer beds get scratched and dinged when freight slides around. The liner's anti-skid surface helps keep your load where you put it. Rubber cleats on the underside of the utility mat keep it in place and allow water to drain from under the mat when it's used in an uncovered trailer bed.
Rugged Construction
This 3/8-inch-thick rubber mat is tough. Made of highly compressed rubber, the mat resists tearing and cracking and stands up to fuel and oil spills. The DeeZee utility mat also fights UV rays to help prevent fading, keeping the mat looking great for years to come.
Versatile Design
You can also use this mat in your shop or garage to guard your floor against spills and to help protect your back and knees from long hours of standing - the thick rubber layer acts as an anti-fatigue mat by adding cushioning to the floor.
DZ85005 Dee Zee Universal Bed Mat - Trailer Bed - 8' Long x 4' Wide
Customer Reviews
DeeZee Universal Utility Mat for Trucks and Trailers - 8' Long x 4' Wide - DZ85005
Average Customer Rating: 5.0 out of 5 stars (4 Customer Reviews)
Heavy-duty utility mat protects your truck or trailer bed. The non-skid liner prevents shifting cargo and guards against scratches and dings. The extra-thick rubber resists spilled fuel and oil and will not crack or tear. Can be trimmed to fit.
- DZ85005
by: Salhb05/05/2014
Awesome, exactly what I was hoping, very thick material and it got perfectly in my utility service truck. E trailer beat everyone's price and I couldn't be happier. Delivery was very quick, will continue to order from them again. 128911
Comments
1 year later, product is used daily to hold all material in bed, cleans up great and looks new, awesome
Salhb - 05/05/2015
11391
- DZ85005
by: Pete H.09/03/2015
I spent weeks working on a new bed for my 51 Chevy 3100. I replaced the strips with polished SS and new Oak boards. To protect the bed when I want to haul something and not damage my work I bought this item. It fit perfectly in width and as advertised I was able to easily cut it to length. 223748
- DZ85005
by: John V.01/16/2016
Thank you for the quick and easy way to get the products that I ordered. Every thing came in great shape and is just what I needed. I will be ordering from you again . 235575
- DZ85005
by: Craig John02/06/2014
Bed mat worked great, I actually laid in my quad trailer. Quad doesn't slide around anymore, it's also a nice thick mat! 115925
4
4
Why etrailer.com?
At etrailer.com we guarantee:
Highest quality enclosed trailer parts for the best price.
Real product know-how.
We make sure that the products we sell are what we say they are, and that they work the way they are supposed to work. This helps you get the right product the first time.
Every day our teams test, review, assemble and install our products. Our modern installation facilities allow our expert installers and customer service representatives to actually install and use the items we sell, so you can get real advice, from a real person who has the knowledge and expertise needed to solve your problem.
Most detailed, accurate enclosed trailer part information available.
Because we take providing accurate product information seriously, we take our own detailed product photos, demo videos and installation videos, as well as verify measurements, instructions, and vehicle fit information.
Information for this part was:
Installations, made easy.
We love helping people.
We have the most highly trained customer service, hands-on experience, step by step videos and installation instructions. We are prepared to answer any question, give advice, or troubleshoot any problem you come across.
Fast shipping.
Personalized service for life.
We provide one-on-one, personalized service from the ordering process through the life of your product.
Trusted since 1946.
We've been serving customers since our parts store first opened in 1946 and continue to be recognized by our customers, our vendors and third parties for exceptional service.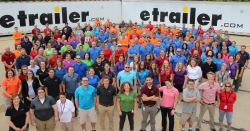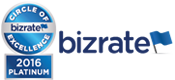 Info for this part was:
At etrailer.com we provide the best information available about the products we sell. We take the quality of our information seriously so that you can get the right part the first time. Let us know if anything is missing or if you have any questions.