Replace a set of damaged wheel hoops on your Swagman XTC Series bike carrier. Knobs, bolts and shims are included for mounting hoops to bike rack. Call 800-298-8924 to order Swagman accessories and parts part number P318 or order online at etrailer.com. Free expert support on all Swagman products. Guaranteed Lowest Price and Fastest Shipping for Replacement Wheel Hoops for Swagman XTC Series Bike Carriers. Accessories and Parts reviews from real customers.
Replacement Wheel Hoops for Swagman XTC Series Bike Carriers
Item # P318
Product Images
Show All (5) Product Images
Show Fewer Product Images
Hitch Bike Racks

Cradles

Cradle and Arm Parts
Swagman Accessories and Parts - P318
Replace a set of damaged wheel hoops on your Swagman XTC Series bike carrier. Knobs, bolts and shims are included for mounting hoops to bike rack.
Features:
Replaces left- and right-side wheel hoops for Swagman XTC bike racks
Installs on your bicycle rack with included knobs, bolts and shims
Includes rubber straps for wheel hoops
Specs:
Application: Swagman XTC Series Platform-Style 2-Bike Carrier for 1-1/4" and 2" Hitches (S64670) and Swagman XTC Series Platform-Style 4-Bike Carrier for 2" Hitches (S64665)
P318 Replacement Wheel Hoops for Swagman XTC Series Bike Carriers
Customer Reviews
Replacement Wheel Hoops for Swagman XTC Series Bike Carriers - P318
Average Customer Rating: 4.9 out of 5 stars (51 Customer Reviews)
Replace a set of damaged wheel hoops on your Swagman XTC Series bike carrier. Knobs, bolts and shims are included for mounting hoops to bike rack.
- P318
by: Tom H.08/04/2015
Product was as described. This was a replacement part for our existing bike rack, and fit the rack. The part was shipped the same day it was ordered and arrived as scheduled two days later. Two status emails were sent. Service was excellent and I would definitely order from eTrailer again. No complaints. 216631
Comments
Youre welcome. I still like the product, it works as intended.I would buy from eTrailer again.
Tom H - 08/15/2016
20255
- P318
by: John L12/05/2015
Changed the wheel hoops on my Swagman XC2 bike rack to extend the largest wheel base from 52" to 64" just by changing the hoops! Great way to make my rack work for me rather than buying another one when this one was still in mint condition. And eTrailer service has been outstanding. I'm glad they stock parts for Swagman racks! 233195
Comments
Still our go-to bike rack, going strong on our trailer trips
John L - 12/04/2016
21987
- P318
by: Dawn B12/19/2014
Had to replace this bar following a slight accident backing up the vehicle on which the full bike rack is installed. The rack held up very well, all things considered. Just had to replace two pieces, which was the more economical choice vs buying a whole new rack. Have absolutely NO COMPLAINTS. Shipping expedient, customer service on the ball with excellent follow up without being prodded. The item is exactly as explained and was very easy to install-- only took a few minutes to get the bike rack back to new condition. I will copy this exact review for part #SP478 that also needed replacement related to this repair. Don't hesitate to buy from or deal with this company! 166304
- P318
by: Christine Boucher03/09/2014
I absolutely love my bike rack for so many reasons including putting our sandy beach chairs on it, attaching our baby jogger etc. Someone backed up into my car the other day and bent one of the arm hoops. They of course did not leave their name but at least they also did not hit my car. Easy, cheap fix to purchase new wheel hoops! They do come in pairs and I only needed one, but hey if it happened to me once, it will happen again. And who knows maybe the extra hoop will fit on the rack and make itself useful. Thank you e-trailer for making this a simple fix! 119963
- P318
by: rosie06/08/2017
I Would never buy this again. It has rusted and the button to release the bikes gets stuck often so I carry a tool that helps to put pressure on it to open it. I mtn. bike a lot so keep the rack on my car. Wish I had spent the extra money and bought a heavy and sturdy rack like a Kuat or a One Up. However, if you ride infrequently and will be taking the rack off every time you use it, you may have better luck. You get what you pay for here....cheap price, cheap product. 390771
- P318
by: GTom09/10/2013
Bought these after someone backed into my rack and bent the trays too much to fix. These are an upgrade as I have the lower end XT rack. I was satisfied with the original trays, but these are definately much better. The angle allows more tire to fit into tray which provides a more secure attachment and the built in straps are a bonus. Also, the knobs that loosen and tighten the trays seem to be much better on these than my originals 99204
- P318
by: Nancy C12/10/2010
Swagman Wheel Hoops I ordered replacement wheel hoops for my XTC Swagman and was extremely pleased with etrailer's customer service and ease of ordering. As soon as I placed my order, I received a personal email informing me my items were in stock and would ship immediately. And they did! The wheel hoop replacements arrived in good shape and on-time. 3960
- P318
by: Rick02/11/2017
The wheel hoop was bent in an accident. I only really needed to replace one, but the price was good enough to make buying the set painless. Excellent service, easy to order and received promptly. Price was right and product was as described. Tracking information was easy to use and very accurate. I will be purchasing more from Etrailer. 340773
- P318
by: Kelz K07/24/2014
This is a great bike rack, easy to use and well constructed. We had to buy a replacement set of the wheel hoops because someone apparently decided we didn't need one! We have now placed bolts thru each end of the bars so the wheel hoops can't readily slide off. That's the only recommendation I would make to the manufacturer. 142761
- P318
by: Arnie M.11/07/2016
Thank you very much I had trouble accessing the internet your representative was outstanding she walked me through the process, explained the different options for delivery and continued correspondence to make sure I receive my shipping. What a great experience she is an excellent representative for your company Arnie 314599
- P318
by: Roger C.10/09/2014
The hoops have been a perfect ad on to my Swagman Bike Rack they are long enough for my Easy Racer recumbent and my tandem. 155351
Comments
Do u have the xc2 or xtc?i have the xc2 bike rack and thinking to buy just the xtc wheel hoop for a longer wheelbase for my tandem bike.what is your tandem wheelbase?just for preferences.thank you
-- comment by:
red - 04/12/2015
10767
- P318
by: Kathy10/02/2013
I have owned the bike rack for several years and love the fact that I don't have to lift anything high. A car ran into my back end, so I had to replace 1 of the bike holders. eTrailer responded extremely fast and kept me informed every step of the way. That's the best service I've received from anyone yet. 102304
- P318
by: Lauren01/12/2015
Backed my car and rack into something abd bent the wheel hoop. Ordered from this company and got the wheel hoops. They work great! Wished you could buy just one though. . I would recommend this company! 168638
- P318
by: Rich R07/25/2015
Another example of Amazon choosing 5 Star companies to partner with. Great service as I have always had in any Amazon transaction. I would not hesitate to deal with etrailer directly in the future. 214346
- P318
by: B. Bailey08/28/2014
The replacement wheel hoops were delivered promptly and exactly as described. The only complaint that I have is that the hoops are only sold in a set of two. I only needed one replacement hoop. 149122
- P318
by: Susan creager06/12/2016
I was offered an up dated version of the original wheel well. It came in two days it's on the rack the bike fits perfectly. I'm totally satisfied. It has wheel lock downs for more security. 260503
- P318
by: tafoss6501/22/2016
I've been really happy with this "inexpensive" rack... backed into a tree, and etrailer had replacement parts to me in a matter of days. Great service... definitely shop here in the future! 235991
- P318
by: harold norris07/07/2012
thanks for responding so quickly on my recent purchase...i lost one of my wheel hoops and now i have replaced it with one and i now have a extra one in case i lose another... 47039
- P318
by: Michelle M06/29/2012
Delivery was very fast. I am extremly satisfied with the service from etrailer and would definitely recommend them to a friend and use them again should the need arise. 46273
- P318
by: Ryan03/26/2014
Same parts as original, just a shame they come as a pair, and can't purchase singular. Oh well, now I have a spare for when I smash another one of these brackets. 122310
- P318
by: Karen B07/30/2014
Thank you so much for such a quick delivery. The items we ordered are perfect!! We will definitely recommend etrailer to our friends and family. Thanks again!!! 143486
- P318
by: Debbie P08/29/2015
We love our 4 bike carrier. The rack is a little heavy, but the bikes ride well and they are easy to load. We have recommended it to many of our friends. 222670
- P318
by: Cgriggs06/13/2016
The product is great and exactly what we needed - we only needed one hoop. We received our order quickly and after a year, is still working very well! 260835
- P318
by: Tom V.06/27/2016
These work great as a replacement to the hoops on the xc2. I have a 29er that didn't quite fit right in those hoops and these solved the problem. 265503
- P318
by: David01/29/2013
I purchased these as an upgrade to my Swagman XC rack. Fit great and seem more sturdy. Great transaction with etrailer as always! 64477
- P318
by: Frank S.01/11/2017
The Value for the Cost of the Product is Excellent ! Customer Service has been Great ! Delivered before expected time ! 331730
- P318
by: Rob O.09/15/2014
Great factory part. Shipping was incredibly fast, ordered Monday morning, was on my door step Tuesday. Great company. 151112
- P318
by: Bruce08/22/2013
My bike rack replacement parts were shipped within 24 hours of ordering them, and they arrived safely and on schedule. 96320
- P318
by: Vicki03/31/2014
Love this bike carrier - and the fact that replacement parts are available. Perfect for women to install and use. 122934
- P318
by: Alson C06/15/2015
Exactly what I needed. Arrived very quickly, well packaged. Customer service very attentive. Excellent business. 203471
- P318
by: John S.10/18/2016
The same wheel hoops that come with the Swagman XTC. Handy if you (or another car) backs into it and bends it. 308286
- P318
by: Cyklon03/19/2014
It's an identical replacement and fits perfectly. A car backed into my rack and bent a hoop. Now it's fixed. 121307
- P318
by: Brett M04/16/2017
Great way to replace what I need on the cheap vice but a new rack. Look better than my 2012 bought originals. 368066
- P318
by: OEM02/17/2017
Original factory replacement parts, fit perfect and look great. Shipping was as requested, 3 days. 343026
- P318
by: Jim J.09/10/2016
Super happy with my e trailer purchase. Fast shipping, great quality, and reasonable price! 293401
- P318
by: Jim W.03/08/2017
Excellent quick delivery in perfect shape of the 3 items ordered. Thanks for your service! 353950
- P318
by: Allen J.11/18/2016
The package arrived quickly and was easy to install. Thanks for the good service. 317686
- P318
by: F Cruz09/29/2014
All parts were received promptly and as advertised. Very happy with my purchase! 153463
- P318
by: Bill Nowostawsky01/18/2014
The product works great and is only surpassed by your service. Thank you 114114
- P318
by: Brian H.06/15/2016
Direct replacement for my rack. Shipped in very reasonable amount of time. 261447
- P318
by: Ali Bodden04/22/2015
Very fast service and excellent packaging. Thanks for such good service! 187549
- P318
by: Joan s07/07/2016
Thank you. Product delivered in perfect condition . As expected. 268902
- P318
by: JWL08/26/2013
Works great! easy on easy off at a price one can afford. 97110
- P318
by: ryan d05/31/2013
fast shipping, product seems as good as the original. 82696
- P318
by: Don11/05/2016
Product came quickly and as advertised! 314103
- P318
by: J H08/22/2014
Item as described. Worked great. 148093
- P318
by: JayF03/09/2011
quick shipping, item as expected 8879
- P318
by: sam s05/15/2015
good service - timely delivery 193278
- P318
by: Steve T05/14/2014
Great service and product. 130647
- P318
by: Mike S04/01/2017
It is just what I ordered 361579
50
51
Show More Reviews
Why etrailer.com?
At etrailer.com we guarantee:
Highest quality accessories and parts for the best price.
Real product know-how.
We make sure that the products we sell are what we say they are, and that they work the way they are supposed to work. This helps you get the right product the first time.
Every day our teams test, review, assemble and install our products. Our modern installation facilities allow our expert installers and customer service representatives to actually install and use the items we sell, so you can get real advice, from a real person who has the knowledge and expertise needed to solve your problem.
Most detailed, accurate accessories and part information available.
Because we take providing accurate product information seriously, we take our own detailed product photos, demo videos and installation videos, as well as verify measurements, instructions, and vehicle fit information.
Information for this part was:
Installations, made easy.
We love helping people.
We have the most highly trained customer service, hands-on experience, step by step videos and installation instructions. We are prepared to answer any question, give advice, or troubleshoot any problem you come across.
Fast shipping.
Personalized service for life.
We provide one-on-one, personalized service from the ordering process through the life of your product.
Trusted since 1946.
We've been serving customers since our parts store first opened in 1946 and continue to be recognized by our customers, our vendors and third parties for exceptional service.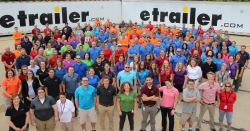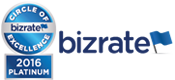 Info for this part was:
At etrailer.com we provide the best information available about the products we sell. We take the quality of our information seriously so that you can get the right part the first time. Let us know if anything is missing or if you have any questions.