Use this kit to replace the long and short ratcheting hooks - or grip arms - of your Swagman XTC or XC Series bike rack. The kit includes 1 long arm (bottom) and 1 short arm (top) for the upright bar of your bike rack. Call 800-298-8924 to order Swagman accessories and parts part number P186 or order online at etrailer.com. Free expert support on all Swagman products. Guaranteed Lowest Price and Fastest Shipping for Replacement Ratcheting Hook Set for Swagman XTC and XC Series Bike Carriers - Qty 2. Accessories and Parts reviews from real customers.
Replacement Ratcheting Hook Set for Swagman XTC and XC Series Bike Carriers - Qty 2
Item # P186
In Stock.
Product Images
Show All (11) Product Images
Show Fewer Product Images
Hitch Bike Racks

Upright Hooks
Cradle and Arm Parts

Swagman
Swagman Accessories and Parts - P186
Use this kit to replace the long and short ratcheting hooks - or grip arms - of your Swagman XTC or XC Series bike rack. The kit includes 1 long arm (bottom) and 1 short arm (top) for the upright bar of your bike rack.
Features:
Replaces 1 long ratcheting arm and 1 short ratcheting arm on Swagman XTC and XC Series bike racks
Includes mounting brackets for installing arms on upright mast of the bike rack
Holds your bicycles in place during transport
Specs:
Applications:

Swagman Traveler XCS Platform-Style 2-Bike Carrier for 2" Hitches (S64664)
Swagman XTC2 Platform-Style 2-Bike Carrier for 1-1/4" and 2" Hitches (S64670)
Swagman XTC4 Platform-Style 4-Bike Carrier for 2" Hitches (S64665)
Swagman Platform-Style 2 Bike Rack for 2" Hitches or RV Bumpers (S64663)
Swagman XC-Extended Platform-Style 2 Bike Carrier for 1-1/4" and 2" Hitches (S64650-EXT)
Swagman XC2 Bike Carrier for 1-1/4" and 2quot; Trailer Hitches - Wheel Mount (S64650)
P186 Replacement Ratcheting Grip Arms for Swagman XTC and XC Series Bike Carriers - Qty 2
Replaces P165, P187 and P188
Customer Reviews
Replacement Ratcheting Hook Set for Swagman XTC and XC Series Bike Carriers - Qty 2 - P186
Average Customer Rating: 4.9 out of 5 stars (91 Customer Reviews)
Use this kit to replace the long and short ratcheting hooks - or grip arms - of your Swagman XTC or XC Series bike rack. The kit includes 1 long arm (bottom) and 1 short arm (top) for the upright bar of your bike rack.
- P186
by: Jerry C.04/21/2014
The Hook set to replace my 10+ year old lost ratcheting hook arrived much earlier than I expected. It turns out that the new design is a better design than the old ones. However, because of the deeply recessed location of the hitch on my odyssey and the styles of bikes I own, I can't use both of them on this car. However, until I change cars, I can function perfectly with one of the old hooks along with the replacement. I will deal with e-trailer again for my towing needs. 126173
Comments
I remain extremely satisfied with this product.
Jerry - 04/21/2015
10985
- P186
by: Jim07/29/2015
I am well satisfied with replacement ratcheting hook set for my Swagman bike rack. Bikes are easy to load and unload.I have used this rack for three years and have had no problems. Also thanks for the quick delivery time and tracking info. 215213
Comments
Great. No problems.
Jim N - 07/29/2016
19805
- P186
by: Joel D07/26/2014
This is the identical hook set that came with my Swagman Bike Carrier. I am very satisfied with the product and the shipping and packaging. 143025
Comments
Afetr a year I am still very satisfied with the replacement hook. Its built to last forever.
Joel D - 07/26/2015
13640
- P186
by: James M.03/13/2013
The product is as appears in the pic. in the advertisement on your web page. I have not had an opportunity to try them on the original vertical post, yet. The original shape of the hold-down clamps were different. This new design should center the bicyles on the rack better. I hope to try the fit of the new hold-downs on the vertical post in a few days. Your company shipped as scheduled and for the least expensive fee, per your website advertisement. Thank you, Mike V. W. 70504
Comments
The replacement Replacement Ratcheting Hook Set for Swagman XTC and XC Series Bike Carriers - Qty 2 parts work good. Thank you. Mike V. W.
comment by: Mike V - 03/14/2014
3098
- P186
by: Bet Rob03/23/2017
The Swagman XC isn't a bad carrier for its price point. However, within probably six months, the rack had already begun to rust, the finish was oxidizing, two of the wheel loops wouldn't stay in place when the rack was folded (no matter how much I tightened them), and the hooks were really hard to slide up and down the vertical bar. It was also tricky to use when carrying two bikes at once, since mine have an unusual frame design. I'm not hard on equipment, taking the carrier off when not in use, and storing it in the garage. I've replaced it with a style of carrier that fits my bikes better. 357635
- P186
by: Isaac J03/20/2014
Excellent replacement to an OEM part. 121360
Comments
Still working great!
Isaac J - 03/20/2015
10162
- P186
by: James b01/16/2013
Being a first time buyer I was very pleased with the help in ordering, the good communication between the person taking my order making sure what I ordered was what I needed, explaining how delivery would work and made me feel important as a customer and not just another hurry up conversation during her day. The product itself is exactly as described in a perfect fit and finish. I now have a new functioning bike carrier instead of scrap metal. I couldn't be happier.with service at etrailer and the product they sold me. Thanks etrailer! 63247
- P186
by: John08/01/2015
Very quick delivery, product works fine 215979
Comments
Great.
John - 07/31/2016
19834
- P186
by: Ed. L06/06/2013
I always purchase my trailer needs from etrailer. Their prices are great and the delivery time to Michigan is usually 1-2 days. I purchased these hooks as replacements to the "short" hook I lost. They are the same hooks that came with the Swagman XTC rack I purchased from etrailer a few months ago, so a product review isn't really needed for these items. However, these were packaged great and arrived in about two days so my downtime was minimal. 83513
- P186
by: Michael L08/04/2015
Product was shipped the same day I ordered it. Customer service is excellent across the board and that's coming from a business owner in professional services. Quality of the swagman bike rack and hooks is second to none. Both mountain bikes don't move at all when driving. Pricing is the best on the market from the research I did. Great product, great price, awesome customer service. Kudos! Saved in my bookmarks! Thanks again! 216709
- P186
by: James W03/24/2016
It was a pleasure doing business with Erika at etrailer. One of my hooks was stolen and I ordered a replacement set. At the time the item was out of stock and etrailer let me know right away and when they expected to have the parts available to ship to me. They kept me informed of the progress of the order which was very helpful. Excellent customer service. I would certainly order from etrailer again. 241494
- P186
by: David J.08/24/2012
The only reason I needed replacemenet parts was that I misplaced one of my bike hooks. This bike carrier is everything I expected. 52949
Comments
I ordered replacement pieces, Ordering was a pleasure for this first time etrailer buyer, delivery was exactly as expected and part exactly what I needed. Thanks etrailer for my perfect first time experience. Now what was scrap metal is useable again. Great!
comment by: jim b - 01/15/2013
835
Thanks for the feedback. Glad it fit the bill.
Patrick B - 1/29/2013
- P186
by: Pat H10/31/2013
I've been very happy with my Swagman XTC bike carrier -- but recently ran over one of the hooks. Thought about trying to repair the item, but when I found the replacement hook(s) on a reasonable price, realized that it made more sense to just purchase it. Very happy with both the product and etrailer.com. Shipping was very quick and communication with me even quicker. A+ 105816
- P186
by: Thomas08/31/2016
I had to purchase replacements because I lost the originals that came with the rack. The replacements had a nicer feel on the ratcheting release over the original. the original had a flat thin bar that that you had to press for the release, this had a nice grip for release. The original was painted black and these were grey, that's something I can live with. 289536
- P186
by: Lynn M.06/09/2017
I love the Swagman bike rack. But made an error of planning and drove the car over one of the ratchet arms. Service at etrailer.com was superb, with available parts, reasonable prices, and quick delivery options. Product delivered was exactly what was needed, so transporting bicycles is possible again. Many thanks. 391092
- P186
by: Gail M07/26/2012
Was so glad to have found this piece at etrailer.com. have ordered from them in the past and more than pleased with pricing and delivery. I have learned my lesson not to go through a car wash with my bike rack on ....:( (at least i was able to replace the damaged part and not have to buy the entire rack!) 49366
- P186
by: Marie R04/06/2015
The replacement part for my bike rack is just what I needed. I lost one of the rachet hooks, so could only carry one bike. Delivery time was great and arrived just on time for a planned bike ride. It would be great if we could only order one hook. Did not need two as only one was lost. 183481
- P186
by: Marie05/10/2012
The product was as described on the website and the customer service and shipping were excellent. I had several followup emails for shipping and tracking numbers. I totally enjoyed the experience with etrailer and would order from them again. Thanks so Much 39888
- P186
by: Dave P.03/10/2014
I was one of the lucky ones as I put both ratchet brackets On the back of the hitch before I drove off so when I received both ratchets there was no need to put one In storage. Good Service and prompt delivery. Thank you Etrailers for saving the day! 120057
- P186
by: Jack T.06/17/2013
Obviously you are looking at this because you left one hook on your back bumper and drove away. These are identical to the original equipment on your Swagman rack. Good product, good customer service. Just buy it and get over the sting of regret. 85027
- P186
by: Mary06/20/2016
The large & small hitch arrived very timely. I received an email from etrailer stating that I could track my package, which I did. George in customer service emailed me to let me know my package arrived. I would order from etrailer again. 262825
- P186
by: Susan T.08/01/2014
The hooks were delivered in a timely manner. I was missing the hooks from my bike rack. It's possible someone removed them because they had no locks to secure them. I would have preferred locks but maybe those wouldn't have fit my rack. 143986
- P186
by: paul basile06/13/2013
product is great as usual...but what's even better is the level of service Etrailer provides, both during and after the sale + price is right and shipping is super fast! thanks to Patrick, Nancy, and George for all your support!!! 84512
- P186
by: Gary C.11/19/2016
I ordered the hooks as replacements for an older set. I received the shipment in a reasonable amount of time and I am happy to say the latches have been improved. I look forward to many more years using my Swagman bike carrier. 318104
- P186
by: Rich R805/17/2017
I love my Swagman bike rack and E-trailer is the best. I have used them twice now and they always have the parts and accessories I need with great shipping and customer service second to none. Highly recommended! 381543
- P186
by: Dan L.08/27/2012
Somehow lost one of the Swagman frame hooks.....yo must have these to use the rack. It is nice to buy parts, not another whole bike rack. This is the strongest rack I have seen to carry behind a 5 th wheel trailer. 53266
- P186
by: Jane H.06/01/2011
What amazing service! I ordered on a Thursday and had my item the following Tuesday and that was over a holiday weekend! Email contact and package tracking information after ordering was also excellent. Thank you! 15823
- P186
by: Grace B06/29/2016
Perfect...I thought all was lost when I lost the pieces to my bike rake. No problem. Now I can haul my bike to the beach and enjoy the ocean. Nice customer service. The right piece at a reasonable cost. 266365
- P186
by: Audie B.05/15/2013
Products ordered were better than anticipated in quality and construction. Ordering was easy and was kept informed of every step including shipping and delivery. Will definitely order from E-Trailer again! 80389
- P186
by: Doug C06/07/2017
An exact replacement part since I seem to have misplaced my original. Ordering was easy and delivery was quick. Contact from the seller before and after shipment was outstanding! Two thumbs up!! 389954
- P186
by: R.B.03/18/2017
Sales rep made a recommendation on an alteration to our order that was a great help in delivery and final cost. Deliver was on time and parts are of high quality. Thanks 'etrailer.com' -- RB 355384
- P186
by: Don L.08/27/2013
Misplaced the hooks for the bike carrier. And happy to receive replacements to be able to transport bicycles again. Service was excellent, and will use the same company if the situation arises. 97219
- P186
by: Bill H.07/22/2015
I have been very happy with my swagman XTC bile carrier. When I misplaced one of arms that hold the bike in place, I was quickly able to order replacement parts and they arrived within 3 days. 213515
- P186
by: Betty C10/16/2012
The only problem I had with the product is I only needed the shorter of the two hooks but I had to order the set to get it. But on the other hand, I have a replacement if I loose another hook. 57344
- P186
by: Chris04/01/2013
This is a replacement part for a bike rack. Part was ordered and shipped very quickly without any issues. Received it in a very timely manner. Would recommend this site to anyone. 73614
- P186
by: Wayne06/07/2017
I only needed to replace the long ratchet due to misplacing it, and it would have been nice to purchase each item individually rather then a whole set, but the ratchet works fine 390119
- P186
by: Lee08/04/2016
These replacement hooks fit the original square bar perfectly, and are bent slightly more than the originals to center the bike and hold it away from the rack. Great price! 279748
- P186
by: Russ07/15/2016
I needed to buy a replacement hook for my Swagman bike rack because one was damaged by someone backing into it. The replacement arrived promptly and works just fine. 272121
- P186
by: Laurie L10/21/2014
Accidentally drove over one of my hooks. The replacement set I found on your sight was a great price and was delivered so fast I didn't miss a day of biking. Thanks! 157059
- P186
by: Fred O.05/01/2014
Perfect fit and was delighted that you had all the necessary parts for the bike rack! It was a great find discovering your web site and I tell all my friends about it. 128493
- P186
by: Howard L12/28/2016
Items as expected, and at a good price. Tracking of item online was excellent. Suggestion for improvement would be to give an expected delivery date once shipped. 328405
- P186
by: Doug05/12/2015
Everything we ordered arrived soon than expected (consideriing we used economy shipping), and they parts were installed without any problems. Excellent condition. 192122
- P186
by: ryan foster04/23/2015
the exact replacement parts i needed, hassle free, and crazy quick shipping to make it home before the weekend so i can finally carry both bikes along for the fun 187782
- P186
by: Alex c04/16/2017
Looks like swagman must of updated the padded material. It's held up way better to the elements than the first padded holders. Really happy with this purchase. 368132
- P186
by: Suzanne04/17/2015
Exactly what I needed. I lost one of the hooks, and still needed to carry two bikes. etrailer was easy to deal with and the replacement part was perfect! 185588
- P186
by: Wes P.06/01/2015
This was the part I needed. The color of the metal is different from the original. If I were to lose the part again I would reorder from etrailer.com. 199624
- P186
by: Leticia05/29/2014
Completely satisfied with the product I ordered. It arrived in very short time and the price is competitive. The parts fit right to the bicycle rack. 133273
- P186
by: Richard M.06/29/2016
Items packed well, exactly what was described, I paid for expidated shipping and items arrived on time. Great job etrailer staff.!! 266465
- P186
by: Brian06/02/2017
It's always of concern ordering replacement parts, but these fit perfectly! Swagman keeps their mount the same over the years. Thanks! 388010
- P186
by: Skye B.07/22/2013
Great, Easy to use product. Replaced them not because of failure, but because a lady backed into our rack while it was on our van. 90878
50
91
Show More Reviews
Why etrailer.com?
At etrailer.com we guarantee:
Highest quality accessories and parts for the best price.
Real product know-how.
We make sure that the products we sell are what we say they are, and that they work the way they are supposed to work. This helps you get the right product the first time.
Every day our teams test, review, assemble and install our products. Our modern installation facilities allow our expert installers and customer service representatives to actually install and use the items we sell, so you can get real advice, from a real person who has the knowledge and expertise needed to solve your problem.
Most detailed, accurate accessories and part information available.
Because we take providing accurate product information seriously, we take our own detailed product photos, demo videos and installation videos, as well as verify measurements, instructions, and vehicle fit information.
Information for this part was:
Installations, made easy.
We love helping people.
We have the most highly trained customer service, hands-on experience, step by step videos and installation instructions. We are prepared to answer any question, give advice, or troubleshoot any problem you come across.
Fast shipping.
Personalized service for life.
We provide one-on-one, personalized service from the ordering process through the life of your product.
Trusted since 1946.
We've been serving customers since our parts store first opened in 1946 and continue to be recognized by our customers, our vendors and third parties for exceptional service.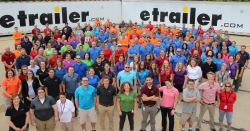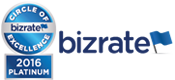 Info for this part was:
At etrailer.com we provide the best information available about the products we sell. We take the quality of our information seriously so that you can get the right part the first time. Let us know if anything is missing or if you have any questions.