Call 800-298-8924 to order SportRack accessories and parts part number SR03807 or order online at etrailer.com. Free expert support on all SportRack products. Guaranteed Lowest Price and Fastest Shipping for Replacement Locks and Keys for SportRack Explorer Cargo Box. Accessories and Parts reviews from real customers.
Replacement Locks and Keys for SportRack Explorer Cargo Box
Item # SR03807
In Stock.
Product Images
Show All (4) Product Images
Show Fewer Product Images
Customer Photos
Show All (5) Customer Images
Show Fewer Customer Images
SportRack Accessories and Parts - SR03807
Features:
Replacement locks and keys for SportRack Explorer Cargo Box (A90095)
Also fits Thule Sidekick Roof Mounted Cargo Box (TH682)
Qty. 2 locks and 2 keys
03807 SportRack Replacement Locks and Keys
Customer Reviews
Replacement Locks and Keys for SportRack Explorer Cargo Box - SR03807
Average Customer Rating: 4.9 out of 5 stars (253 Customer Reviews)
- SR03807
by: AJ10/16/2012
Locks function as they are suppose to. Found out the hard way that I needed new back plates to refit since my cargo carrier was manufactured in 2002. I had to slightly modify (enlarge the mounting hole) to accommodate the lock. Special "thank you" to Charlene for expediting my order to ensure it arrived ahead of schedule due to a family trip. Also, to Katie for following up. I will definitely order from etrailer again due to the service I received. 57354
Comments
eTrailer, It has been a year and the parts I ordered have held up to a years worth of traveling. Thank you the outstanding service provided when I purchased these parts.
AJ - 04/16/2014
3587
You are quite welcome AJ, we're glad to hear things are holding up. As always give us a shout if you have any questions or if we can help with anything.
Patrick B - 4/16/2014
- SR03807
by: Bi Al01/11/2016
I got the order and looked at the locks, those are better quality than the original ones and the price is amazing! I think I paid as much to get a key made before. I didn't install it yet but dimensional the locks are exactly the same as the old ones. I didn't buy it for the sportrack, I bought the locks for an older Karrite baggage cargo box I got at Sears, I look at the picture in the web site, the detail was amazing and the locks look exactly the same so I went for it and order them. If I need help down the road I will look for you guys. Thanks 235196
Comments
Fantastic!
Big A - 01/11/2017
22202
- SR03807
by: T Lewis08/09/2015
I have a sport rack expedition series luggage carrier. These items fit perfectly shipped and received rather quickly. I was very pleased to see that the lock I ordered came as a set because the description on the sales page did mention that this item was sold as a pair. It exactly what I needed. Awesome! Will use this site again and recommend it to others. 217961
Comments
Product worked great and is holding up very well. As I mentioned, the site wasnt specific about the product being sold in pairs. But a short phone call reassured me in the product came as pictured.
T L - 08/08/2016
20093
- SR03807
by: GOver08/03/2015
Perfect fit replacements for my original roof box locks. I found etrailer and got a pair of locks and keys, just like the originals, for less than $10 shipped. I called to confirm that the online product and price were correct. Extremely happy with the service, product and price. Will return here first for any rack or towing gear that I need in the future. 216489
Comments
Still very happy and have made several other purchases from etrailer, now my first go-to for towing and cargo products.
GOver - 08/02/2016
19869
- SR03807
by: Arthur Douglass07/12/2012
I ordered this lock set because we bought a used Sears cargo carrier. I did not realize that I needed a key to lock/unlock the carrier until I got the carrier home. I took the carrier on vacation to Myrtle Beach, SC (6/2012). My problem began when the carrier opened and I lost a bag of new clothes that we purchased for my daughter. My life was made miserable for not securing the carrier. We are driving to Orlando in a few days and I needed to buy this lock set asap. Etrailer helped me get out of my jam and I am so appreciative. The customer service person Leena E., was very professional and courteous. I told her that my carrier was a Sears product and not a Thule. She asked me a few questions and told me that the part would also fit my carrier also. I would order from this company again. I am thinking of ordering a trailer hitch from Etrailer for my minivan in the near future. I would also encourage my friends and family to buy from this company. 47755
- SR03807
by: Scott T.03/17/2014
Product works as advertised; received in a very timely way from etrailer.com. I've had two of these Explorer Cargo boxes over the years - both acquired very inexpensively from garage sales. In both cases the keys were missing. These replacement locks are an inexpensive way to restore full use of the boxes for less than a locksmith service would cost. 120989
Comments
Working great - no problems.
Scott T - 03/17/2015
10094
- SR03807
by: Don05/29/2016
I was given a SportRack Skyline XL cargo carrier. The original owner had lost the keys for the locks, though, so I needed replacements. These locks are almost perfect. They are well built and simple to install. Took me about fifteen minutes to replace both. I would have given four stars, but there was one small issue. The original lock barrels were mounted at a different angle, and a metal guide attached, for better closing of the top. Because the barrel of these replacements is different, the guides would not work. It isnt really a big deal, and doesnt affect the function of the locks. Overall, this experience was excellent, and I'll definitely be calling etrailer for other needs. 253167
- SR03807
by: Keith K.08/05/2014
I ordered a new set of locks for my car top carrier. The item was shipped quickly and as described!!!! Thanks :-) 144371
Comments
Holding up just fine! Even better than the original set.
Keith K - 08/05/2015
13914
- SR03807
by: Racer X09/22/2014
The locks are exactly what I needed. They arrived quickly and installed in minutes. 152408
Comments
Works well and as expected.
Racer X - 09/22/2015
15144
- SR03807
by: Jason08/01/2013
Replaced easily works perfectly! 92787
Comments
Perfect so far will be using for the beach in july
Jason - 02/02/2015
9189
- SR03807
by: Mark10/05/2015
Product arrived as ordered. works great!! Thanks for everything! 229182
Comments
Works well.
Mark - 10/04/2016
21420
- SR03807
by: Vince R.06/13/2017
I'm very pleased with the quality of this replacement lock set. etrailer's pricing, along with shipping was also quite reasonable. What I think impressed me the most was the level of customer service I received after asking etrailer.com a question about installation. Nikki at etrailer was extremely thorough in her response and always got back to me within 24 hours. She truly understands the importance of customer satisfaction. My positive experience in that area alone would seal the deal in being a repeat customer of etrailer.com. 392863
- SR03807
by: Pete03/07/2016
I doubt that anyone will read this but I'll say my 2 cents worth.I was looking for replacement locksets for a car-top box.I literally stumbled on etrailers site.Well,short story is I found my old Karrite box under a new name ,Sportrack.They looked identical,locks looked the same.etrailer listed replacement locks for a great price with reasonable shipping.Then, reading on I found a replacement key for my locks,so I ordered 1 of those as well.So now I have a spare set of locks.All said I'm very pleased with my etrailer experience. 240047
- SR03807
by: Ross J.01/21/2017
I was given an older Karrite Voyager car top carrier that was in great shape but didn't come with keys for the locks. In the etrailer on-line reviews I read where others who had obtained new locks and keys for the Karrite Voyager and they were very pleased with the product. I ordered a set at a very reasonable cost and with a great shipping cost of only $.$$ !! The parts arrived within a several days and they were very easy to install. All in all a good product and great service. 334243
- SR03807
by: Steve S.06/06/2016
I ordered a pair of replacement locks because we had lost the original key, and a latch because the old one had broken. I was able to identify the parts I needed easily, found the prices very competitive, and was able to place the order with minimal effort. The parts arrived quickly, fit perfectly, and the quality appears to be excellent! I am a very satisfied customer, and will return again for future needs. Thanks for being a good company which obviously cares about customers! 258175
- SR03807
by: Bill L.06/12/2017
These locks quickly and easily replaced the locks in my Thule Sidekick cargo box. I saved the original alignment plates from the backside of the old locks and they fit perfectly on the replacement units. George at etrailer was really attentive and helpful. The locks came in record time with the standard shipping. I appreciated the follow-up on delivery. The new generic locks saved me $25.00 and several days over the Thule OEM replacements. 392110
- SR03807
by: Rich C07/04/2013
Just as I ordered, two locks for an old cargo carrier that I had lost the keys to years ago. They fit and now I am able to lock my cargo carrier when I travel. I ordered them on Sunday late evening and just a few hours later I had an email that they had been shipped. UPS obviously didn't pick them up until the next day, but they were delivered two days later. Great service, no hassles. Would highly recommend and use again. Thank you. 87733
- SR03807
by: ck12/31/2013
This is 2nd time ordering from e-trailer, for locks and latches. Every time has been fast and accurate service, products description is accurate so no guess work, product description helps a lot when trying to match hard to find parts!!! 111608
- SR03807
by: Jim08/20/2016
The actual products were perfect. Spending a considerable amount of time trying to figure out what I was looking for on the web site I decided it would be better to talk to a real live person. After actually talking to a knowledgeable person on the phone, live, we both agreed with what I was looking for and were able to order the correct parts (I had a much older cargo carrier). I paid, they showed up and all was well. 285953
- SR03807
by: charles Dover06/28/2016
I cleaned up my car rack to go camping and one of my latches was broken . l had looked at a lot of stores and could not find what l needed so l went on internet and found exactly what was needed and ordered it from etrailer. I received my product within a few days and was able to fix my car rack before l left to go on my trip. I am very well satisfied with there service and would highly recommend them to anyone. 265842
- SR03807
by: Sandra I08/05/2014
We ordered these for our car top carrier that we were unable to use because we had lost the keys to the locks. Last minute I ordered these from you for a vacation planned at the end of the week. Product came sooner than we expected and we easily replaced the old locks with this set. Just got back from the week long vacation and had lots of room in the car thanks to your product and service being exceptional! 144617
- SR03807
by: may06/04/2016
delivered as promised, i replaced the locks on my x-cargo with SR03087 from etrailer and they fit perfectly! great quality. Thank you! so happy to get my car roof cargo securely locked again! 257022
Comments
Excellent! etrailer replacement parts are the best!
may - 06/04/2017
24581
- SR03807
by: Stan Z.08/25/2014
I got a bunch of accessory items from etrailer needed for my cargo box to mount/work properly. These locks work great, but they are just a basic component. The best part of etrailer is the customer service which is, hands down, the best of all online retailers I have ever dealt with: from order to follow-up these guys are the best retailer who I will start using as much as possible. 148266
- SR03807
by: Frank A06/18/2017
The product was an exact match of what I currently have, I appreciate etrailer stocking these locks. The only reason why I did not give five stars is because my order took five days to arrive. They were sent via UPS, then UPS passed them off to USPS, the padded envelope should have been given to USPS from the beginning, I would have had the package in my hands in three days. 395790
- SR03807
by: David04/12/2013
Locks themselves were as advertised and arrived in good order. I don't feel it necessary to wrtie a review of replacement locks--they're locks and they lock the box they're for. I will say I am thouroughly happy with my purchase experience. etrailer has been awesome. Prompt service, personal attention and a great selection. I'm very appreciative and wil be returning. 75550
- SR03807
by: Miguel N.09/17/2012
I picked up an Xcargo car top carrier from a church sale but they didn't have keys for it. These locks seem to be of the same quality as the originals, fit perfectly, function smoothly and arrived just in time for a trip to North Carolina in a couple of days. Being able to secure this carrier will not only afford us with more space, but also more safety and comfort inside. 54940
- SR03807
by: Todd B.07/10/2014
The quality of the locks and keys is good. The design is somewhat different than the OEM model, though. The cut-outs on the cylinder are at a different angle than the original. That means that the bracket that helps align the top of the box with the bottom cannot be installed (or must be installed upside down, in which case it only functions as a washer). 140647
- SR03807
by: Becki Kerelitch09/15/2016
Glad I found this web site. We bought a cargo carrier from a local flea market for $20. It was in great condition but didnt come with keys. Ordered replacement keys and locks from here at a great price! We are ready to go on vacation and not have our bags, golf clubs,ect all scattered in our car! Thanks for the great product and fast shipping! 294856
- SR03807
by: Dave S.10/16/2016
I found that your sight was very easy to work with which is a plus as I am not that compute literate. I was also very pleased with the communication after the purchase about the shipping and the order. I was also very satisfied with the packing and the reasonable time with which this transaction occurred. Great people to work with... 308787
- SR03807
by: Aaron D.01/20/2014
This product was exactly what I needed when purchasing a used cargo hauler that did not have the keys. After cleaning it up and having new locks like these, it is as good as new. Shipping was also very quick. From order to delivery it was only 4 business days. I'll definitely keep etrailer in mind if I need anything else like this. 114293
- SR03807
by: Keith12/11/2016
Buying from after market suppliers can sometimes be disappointing,but in this case I am completely satisfied.Delivery was extremely fast and the product I ordered was spot on.You can't go wrong with ordering from this supplier .If your wondering about the prices they are again the most reasonable that you can find anywhere 326141
- SR03807
by: Steevo07/14/2016
The replacement locks and keys were delivered in a timely manner and packaged nicely. I needed just one replaced and it no time to do the replacement. The lock appears to be of good quality and functions fine. Customer service is great too. I was contacted to let me know when it was ordered, shipped and delivered. 271930
- SR03807
by: Eric H08/07/2015
Good service from etrailer. Order and shipping was easy and on time. This isn't a hi-tech part but it is exactly what I needed to rehab an old Explorer box. Easy to install (just need a crescent wrench). Quality is fair, but who needs Fort Knox to lock up a few sleeping bags and camp chairs in a roof top box. 217468
- SR03807
by: Keith06/24/2016
i lost a key and broke another for the carrier top we've had for some time. i didn't want to get a new since this one is in such great condition and has been so useful. It was good to be able to get online and order another set of keys. Worked perfectly and we're back in business for the camping season. Thanks guys! 264657
- SR03807
by: Bryan H.03/01/2014
The product is just as it was advertised and the experience with etrailer.com was one of the best I have ever had purchasing products on-line. Etrailer.com was very prompt with all steps of the purchasing process and extremely customer friendly. I will definitely be purchasing through their website in the future. 118122
- SR03807
by: Azriel Guevara06/04/2016
it was a good product easy to install it was good to replace my old broken lock from my thule cargo sports 20 256897
- SR03807
by: Troy Gilbert08/17/2012
Great service! Found exactly what I needed on your site (and nowhere else), and at a great price. Stephanie was very nice, helpful and fast, and the shipment arrived just as expected. Loved your on-site tracking feature. Just opened the package and the product looks high quality, too. Thanks again! 52125
- SR03807
by: Jessica08/05/2016
Super fast shipping. Great customer service. The locks I ordered fit and we're easy to install. Thanks. 280077
- SR03807
by: Russell T.01/06/2017
These worked like a champ for me. Replacing locks on an old overhead cargo bin is always a cheap thrill in innovation, but quality locks like these helped a lot. Had to mod the receiving end a little bit, as all these boxes are a little different it seems. But it fit very well in the stock location. 330301
- SR03807
by: Matt C.05/22/2017
Lost the keys to the original lock and was at a loss on what to do. Started searching the web and what do you know? etrailer sells it and for a very reasonable price. I should have known to check with them first as I recently had a very good experience on another hard to find item with them. 383767
- SR03807
by: J. Tower01/02/2017
This has been an awesome buy, the locks fit and work perfectly. This lock-set worked on my Sears model 300-7061 x-large roof toop carrier. I definitely will recommend etrailer for parts and for their service, I even received a phone call advising me of my product being shipped. Thanks!! 329440
- SR03807
by: Jessica08/05/2016
Super fast shipping. The locks I ordered fit and we're easy to install. 280074
- SR03807
by: Chris08/20/2013
Have an older (probably early 2000) sears x-cargo rooftop carrier. Bought it used with no keys. Was going to buy just the key from sears, but, was fearful it may not work. This whole kit comes with keys and locks. That's a no-brainer. They fit right in and work great. 96061
- SR03807
by: Mark G10/18/2016
this was a fairly minor item just to replace a broken lock. The part fit and works fine - what I really want to say is etrailer has consistently performed very well on a variety of purchases and I will continue to use this company for all my trailer needs. 308307
- SR03807
by: Dustin B.11/12/2014
I found an Explorer cargo carrier at a yard sale. It had damage to the locks and there was no available keys. I found the replacement products that fit the Explorer on etrailer.com. The product was as desribed and it's made my cargo carrier work perfectly. 160683
- SR03807
by: Ed08/09/2016
etrailer's parts saves the consumer money. This lock set was a perfect match for my xcargo carrier. At a great price this saved me from buying a new cargo carrier as I had a broken key in my lock. Easy to install and fast shipment too. Thanks etrailer 281644
- SR03807
by: James C.12/25/2013
I recently purchased items SR03807 and SR03347 at a great price, fair shipping charges and lightning fast delivery. Both items were easy to swap out with the old ones and now the cargo carrier is secure and sealed from the weather. Thanks eTrailer 111100
- SR03807
by: Kartr07/12/2015
Excellent description, excellent shipping speed, I was very concerned that something would be wrong since ordering locks for a topper isn't something that you do often. I received everything that I needed to replace the locks for my lost keys. 211222
- SR03807
by: Larry05/14/2015
Excellent customer service, there was a problem with initial delivery and Wayne and George made sure I had the locks in time for my trip, could not ask for any better service! The locks were an exact fit and installed without any problems. 192926
- SR03807
by: Joseph06/18/2017
Product retrofit topper correctly. Availability of the parts I needed allowed me to purchase a second hand topper with hardware missing and make it whole again for a reasonable price. Product tested favorably on a 1600 mile trip. Thanks! 397392
50
253
Show More Reviews
Why etrailer.com?
At etrailer.com we guarantee:
Highest quality accessories and parts for the best price.
Real product know-how.
We make sure that the products we sell are what we say they are, and that they work the way they are supposed to work. This helps you get the right product the first time.
Every day our teams test, review, assemble and install our products. Our modern installation facilities allow our expert installers and customer service representatives to actually install and use the items we sell, so you can get real advice, from a real person who has the knowledge and expertise needed to solve your problem.
Most detailed, accurate accessories and part information available.
Because we take providing accurate product information seriously, we take our own detailed product photos, demo videos and installation videos, as well as verify measurements, instructions, and vehicle fit information.
Information for this part was:
Installations, made easy.
We love helping people.
We have the most highly trained customer service, hands-on experience, step by step videos and installation instructions. We are prepared to answer any question, give advice, or troubleshoot any problem you come across.
Fast shipping.
Personalized service for life.
We provide one-on-one, personalized service from the ordering process through the life of your product.
Trusted since 1946.
We've been serving customers since our parts store first opened in 1946 and continue to be recognized by our customers, our vendors and third parties for exceptional service.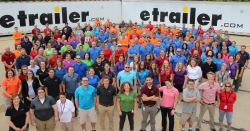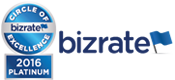 Info for this part was:
At etrailer.com we provide the best information available about the products we sell. We take the quality of our information seriously so that you can get the right part the first time. Let us know if anything is missing or if you have any questions.