Adjustable head assembly works with Reese round-bar weight-distribution systems. Mounting hardware included. Call 800-298-8924 to order Reese accessories and parts part number RP58112 or order online at etrailer.com. Free expert support on all Reese products. Guaranteed Lowest Price and Fastest Shipping for Replacement Head for Reese Weight Distribution System - Round Bar. Accessories and Parts reviews from real customers.
Replacement Head for Reese Weight Distribution System - Round Bar
Item # RP58112
In Stock.
Weight Distribution

Round Bar
Reese Accessories and Parts - RP58112
Adjustable head assembly works with Reese round-bar weight-distribution systems. Mounting hardware included.
Features:
Replacement weight-distribution head fits Reese systems with round bars
Forged, raised ball platform eliminates need for raised hitch ball
Mounting hardware and block-style washer included
58112 Reese Weight Distribution Adjustable Ball Mount with Hardware
Customer Reviews
Replacement Head for Reese Weight Distribution System - Round Bar - RP58112
Average Customer Rating: 4.8 out of 5 stars (21 Customer Reviews)
Adjustable head assembly works with Reese round-bar weight-distribution systems. Mounting hardware included.
- RP58112
by: geOrgeC03/24/2016
The original was badly worn as it was never said by the dealer that the spring bars (hardened steel) needed lubrication! So they ate into the casting, ruining it. Needed grease fittings, or a hardened sleeve, so this replacement was needed... Worked perfect, I had the tools, replaced the ball as well, and it's still in great shape, now that I use a heavy grease, rubber gloves, and take better care of it! The one image shows the damage... Thanks for all you do! 241537
Click to Enlarge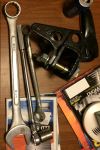 Click to Enlarge
- RP58112
by: Jim T.10/08/2014
My original Reese head the tab for one of the weight bars broke off and I could not use the weight bar. I ordered the replacement head from Pat at etrailer on Monday and I got it on Wednesday. When I got the head it fit right on and had no problem installing it. We towed the camper that weekend and it work great. My only complaint is Reese does not make these in the US any more. They are now made in China. Reese has added more metal to the weight bars locking tab so hopefully this will help the tabs from breaking. This was the second item I had ordered from etrailer and their service and web site are great. I will definitely order from them again. 155166
- RP58112
by: Floridad08/14/2012
The top holes on my Reese round bar hitch head had worn after ten years of towing, allowing the round bars to slip out when hitching up. after nearly busting a toe, I looked at replacement hitches. Ouch! This replacement head saves me hundreds vs. buying an entire new hitch. E-trailer upgraded my shipping and I had it in three days, also the best price I found locally or online. If you have to move your hitch from vehicle to vehicle, or tow multiple trailers as I do, the adjustment washers on this Reese hitch make adjusting the angle of the head a two minute process. 51629
- RP58112
by: Bob C07/13/2013
We have not used it, however, we have prepared it and it will work out perfect for our 2007 Chevy Tahoe & 2007 Trailrunner. Quality looks good, well made just like our previous Reese hitch head. I was not in a rush to receive it as I prepared to have it ordered well an advance, so delivery time was acceptable (3-5 days) and fees were free over $150.00. A blessing since its a weighty item. 89372
- RP58112
by: Gary12/04/2015
this is the part I was looking for. Beats replacing the entire hitch assembly and a lot cheaper. The first one lasted me approx. ten years so this is perfect! Etrailer is GREAT to work with. They have a great web site for finding your parts and they ship'm right out. Good people! 233028
- RP58112
by: Robert07/21/2014
Overall this seems good and sturdy. Have used it tow a 4000lb trailer without the distrubtion bars. Disappointed that the included Washers were completely rusted at the 3 week mark from being installed. Also didn't realize that this head would require very specific bars. 142465
- RP58112
by: Bruce. B12/13/2010
Replacement weight dist hitch I was extremely pleased with and the prduct quality, ease of order, quick delivery and follow up. i wold strongly recommend etrailer.com to anyone looking for trailer prodicts. thank you for great service. 4079
- RP58112
by: Christopher Thompson05/07/2015
Product fits perfect with my already existing weight distribution thank you for the promt delivery as I have a fishing tournament over 200 miles away and I know with perfect confidence my travel trailer will make it there perfectly safe 191206
- RP58112
by: Sam S07/20/2016
I needed a part for a ten year old weight distribution hitch on a travel trailer. eTrailer had the right product at the right price. Delivery was prompt. Everything fit well. I'm a happy camper! 274032
- RP58112
by: Todd H06/04/2016
This replacement part was easy to order and shipped the next morning. Part was identical to the original. This is my second order through etrailer and they are nice to deal with. 257066
Comments
The replacement head for my weight distribution hitch works like the original. No problems.
Todd H - 06/04/2017
24587
- RP58112
by: Jeff R03/11/2017
The hitch is great. I needed a replacement for an old one that's the tabs broke off of. Was very happy e trailer carried what I needed. 351430
- RP58112
by: Anthony Ramirez11/04/2016
Like the fact it came with directions to properly set it up and was cheaper than buying local speedy delivery 313682
- RP58112
by: jim p08/10/2016
super fast delivery and at a very great price, thank you etrailer. 282226
- RP58112
by: Wade R.08/15/2011
Just in time. Perfect & convenient service from etrailer.com &UPS. 21981
- RP58112
by: john b08/26/2014
Quality product great service very happ y. 148659
- RP58112
by: Terry06/20/2016
High quality equipment works very well. 262736
- RP58112
by: Ron S02/07/2014
Great product and fast shipment. 115987
- RP58112
by: Rod03/31/2017
Right product and great service 360900
- RP58112
by: Nancy T.06/08/2017
Great service and follow up's. 390589
- RP58112
by: Boyce05/02/2017
Thanks for the speedy service 375106
- RP58112
by: Levi lopez01/23/2012
Great price 30195
22
22
Why etrailer.com?
At etrailer.com we guarantee:
Highest quality accessories and parts for the best price.
Real product know-how.
We make sure that the products we sell are what we say they are, and that they work the way they are supposed to work. This helps you get the right product the first time.
Every day our teams test, review, assemble and install our products. Our modern installation facilities allow our expert installers and customer service representatives to actually install and use the items we sell, so you can get real advice, from a real person who has the knowledge and expertise needed to solve your problem.
Most detailed, accurate accessories and part information available.
Because we take providing accurate product information seriously, we take our own detailed product photos, demo videos and installation videos, as well as verify measurements, instructions, and vehicle fit information.
Information for this part was:
Installations, made easy.
We love helping people.
We have the most highly trained customer service, hands-on experience, step by step videos and installation instructions. We are prepared to answer any question, give advice, or troubleshoot any problem you come across.
Fast shipping.
Personalized service for life.
We provide one-on-one, personalized service from the ordering process through the life of your product.
Trusted since 1946.
We've been serving customers since our parts store first opened in 1946 and continue to be recognized by our customers, our vendors and third parties for exceptional service.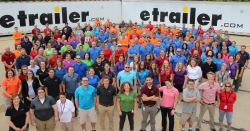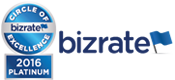 Info for this part was:
At etrailer.com we provide the best information available about the products we sell. We take the quality of our information seriously so that you can get the right part the first time. Let us know if anything is missing or if you have any questions.