Call 800-298-8924 to order Reese accessories and parts part number 58029 or order online at etrailer.com. Free expert support on all Reese products. Guaranteed Lowest Price and Fastest Shipping for Reese Replacement Clips for Weight Distribution Uplift Brackets (Qty 2). Accessories and Parts reviews from real customers.
Reese Replacement Clips for Weight Distribution Uplift Brackets (Qty 2)
Item # 58029
In Stock.
Weight Distribution

Pins and Clips
Reese Accessories and Parts - 58029
Replacement Safety Pins for Reese and Draw-Tite (new style - 8/2006 and later) Weight Distribution Systems
Clips secure the uplift brackets in the up position
The uplift brackets are those that are mounted to the frame of the trailer and attach to the chain coming up from the spring bars.
Draw-Tite # 55180; Reese # RP58029
Customer Reviews
Reese Replacement Clips for Weight Distribution Uplift Brackets (Qty 2) - 58029
Average Customer Rating: 5.0 out of 5 stars (49 Customer Reviews)
- 58029
by: Jim H.07/17/2014
Replacement item. 141923
Comments
Fine, no issues.
Jim H - 07/17/2015
13386
- 58029
by: Glenn04/24/2014
As new 127112
Comments
oem excellent
Glenn - 04/24/2015
11101
- 58029
by: Ron Shirley07/12/2016
I ordered replacement pins after loosing one of my original pins due to my leaving it out. These pins are exact duplicates and work well and I have not had any signs of rust or corrosion on them. The price is excellent and thew quality is high. I would definitely reorder these if I lose 2 more (I only lost one). 270914
- 58029
by: B. Kappler05/25/2011
This is another item that is just nice to have the right item for the job. You can hold the snap of brackets with hitch pins and other things, nut this is what was designed for the brackets and what works best. I just ordered a second set incase I lost either of my first pair. Well worth the money! 15362
- 58029
by: Ginger08/25/2015
Product is fine and was shipped expeditiously. Website was confusing as the manufacturer refers this to this "clip" as a "safety pin". It took considerable time using various versions of possible nomenclature before I finally stumbled across the appropriate part. 221653
- 58029
by: Mark D12/02/2013
Everything arrived quickly and just as described (although the center caps are all chrome, not satin as pictured). I can't say enough great things about etrailer and their high level of customer service. 108931
- 58029
by: Bob K.06/08/2015
Needed reese replacement clips for weight distribution uplift brackets so I could go camping. I lost one 2 weeks before so I was glad they had them & received new clips in 5 days - great service 201796
- 58029
by: George Ferris09/22/2014
I'm sure the clips will operate satisfactory. The service and Attention given to my small order by Vince impressed me and I will surely return when I need parts again. Thanks. 152584
- 58029
by: Phil K10/18/2015
These are easily overlooked parts. But if you misplace them - you could be out of luck hooking up your trailer. These were inexpensive, and shipped quickly. Thanks. 230258
- 58029
by: Bobmac06/06/2015
Replacement clips are actually better than the original clips that I received with my weight distribution trailering system. I'm very happy with them. 201189
- 58029
by: Patty F.05/04/2017
Product was exactly what I needed. They notified me when it shipped, which was the same day I ordered it. Great service! I will use them again. 376357
- 58029
by: James B.03/17/2014
Not much to say about these pins other than they are original equipment. More important to me was excellent customer service from Lexus G. 121044
- 58029
by: Scott S05/12/2011
Not much of an order, but they treated it as if it were. Received my parts on time and in good condition. Certainly will order from them again. 13700
- 58029
by: Don R07/25/2016
Pins were exactly the same as original equipment. High quality and a good product, delivered on time without a problem. 275886
- 58029
by: Mike B.10/18/2014
Product arrived quickly and as described, Have recommended etrailer already to a friend and he has placed order. 156658
- 58029
by: John F06/09/2013
Product exactly as described. Outstanding communication from the etrailer team from order to product delivery. 83868
- 58029
by: n.John.w09/26/2014
excellent customer service and part was exactly what i ordered. will do business with etrailer.com again. 153207
- 58029
by: Larry r10/02/2016
On time shipping. Always get good products at a good price. These pins where just what I neededm 302598
- 58029
by: JP10/21/2014
Product as expected. Service and speed were outstanding! Will order from etrailer again. 157009
- 58029
by: Jeff K04/02/2017
eTrailer is a squared-away company. They do what they say they'll do. I like them. 361823
- 58029
by: Evan05/10/2017
They fit my Eaz-Lift 48058 Elite Weight Distribution hitch snap-up brackets. 378622
- 58029
by: Scott Leder10/08/2014
Rose reminded me by asking if I needed the hardware which of course I did... 155271
- 58029
by: Ed R01/26/2015
great product will have these as backups never know when you will need them 171254
- 58029
by: Keith07/07/2016
Just what i needed. I ordered a extra set in case i loose one again 269044
- 58029
by: Lee D01/11/2016
Not much to be said. It's hard to mess up a bent piece of wire. 235246
- 58029
by: Felix10/25/2013
Arrived timely, in good shape and of the quality as expected. 105136
- 58029
by: JIM H.12/05/2016
Couldn't find these anywhere but etrailer had them. Thanks. 322361
- 58029
by: Don06/29/2016
Great product, great price, great customer service. Thanks! 266274
- 58029
by: Reese Replacement clips for Weight Distribution Up07/24/2016
Exact Reese replacement Retainer. Could not be happier. 275709
- 58029
by: Kathy M08/14/2015
Product was exactly what I needed to fit my Reese hitch. 219228
- 58029
by: Kraig G.02/19/2015
Hard to find these items on their own. Fast shipping! 175283
- 58029
by: Les G.08/08/2016
I bought these as a spare just in case I loose one . 281542
- 58029
by: Don C09/19/2015
Quick delivery and a great company to work with!! 226507
- 58029
by: George04/14/2017
Exactly the correct product delivered q uickly. 367572
- 58029
by: Tony E.06/16/2015
Exactly what I needed and timely delive ry. 203830
- 58029
by: Dalton m04/15/2014
Fast shipping, great price, great produ ct 125061
- 58029
by: Henry E07/18/2013
just as described reese replacement cli ps 90201
- 58029
by: Stephen05/02/2016
Just what I needed to replace lost pins. 248075
- 58029
by: Robert, Felton GA.06/19/2015
Fit perfectly with quick delivery. 205652
- 58029
by: Cory T.06/04/2012
Great price on replacement parts. 42633
- 58029
by: phil07/07/2014
they both were what I wanted 139706
- 58029
by: Roger P07/07/2015
exactly what I wanted 209961
- 58029
by: Roger P07/07/2015
exactly what I wanted 209960
- 58029
by: H Nelson07/10/2016
Perfect thank you! 270275
- 58029
by: Chris05/05/2015
Arrived as stated 190438
- 58029
by: Mark S.07/03/2013
fit just like new 87487
- 58029
by: Billy G.09/01/2016
Worked well 289786
- 58029
by: Kris Lethin02/11/2012
Excellent 31517
- 58029
by: Mark S11/18/2014
They fit 161667
49
49
Why etrailer.com?
At etrailer.com we guarantee:
Highest quality accessories and parts for the best price.
Real product know-how.
We make sure that the products we sell are what we say they are, and that they work the way they are supposed to work. This helps you get the right product the first time.
Every day our teams test, review, assemble and install our products. Our modern installation facilities allow our expert installers and customer service representatives to actually install and use the items we sell, so you can get real advice, from a real person who has the knowledge and expertise needed to solve your problem.
Most detailed, accurate accessories and part information available.
Because we take providing accurate product information seriously, we take our own detailed product photos, demo videos and installation videos, as well as verify measurements, instructions, and vehicle fit information.
Information for this part was:
Installations, made easy.
We love helping people.
We have the most highly trained customer service, hands-on experience, step by step videos and installation instructions. We are prepared to answer any question, give advice, or troubleshoot any problem you come across.
Fast shipping.
Personalized service for life.
We provide one-on-one, personalized service from the ordering process through the life of your product.
Trusted since 1946.
We've been serving customers since our parts store first opened in 1946 and continue to be recognized by our customers, our vendors and third parties for exceptional service.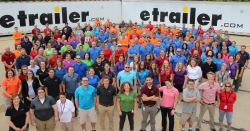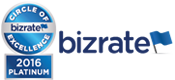 Info for this part was:
At etrailer.com we provide the best information available about the products we sell. We take the quality of our information seriously so that you can get the right part the first time. Let us know if anything is missing or if you have any questions.