Call 800-298-8924 to order Peterson accessories and parts part number 420-15 or order online at etrailer.com. Free expert support on all Peterson products. Guaranteed Lowest Price and Fastest Shipping for Peterson Red, Round Replacement Lens. Accessories and Parts reviews from real customers.
Peterson Red, Round Replacement Lens
Item # 420-15
In Stock.
Trailer Lights

Light Lenses

Peterson
Round

Red

3-3/4 Inch Diameter
Peterson Accessories and Parts - 420-15
Round Replacement Lens for 431800.
3-3/4" Diameter
Works with Peterson model 428S trailer tail lights
Customer Reviews
Peterson Red, Round Replacement Lens - 420-15
Average Customer Rating: 5.0 out of 5 stars (49 Customer Reviews)
- 420-15
by: Dave R.06/02/2015
I am very pleased with this product. It matches the original exactly. It is a well made quality product. Fit like a glove, and not flimsy. The only minor, minor suggestion I have would be to include two screws with the lens. Still, I am sure most people save the old ones anyway, so no big deal. Good product, order with no worries. 199973
Comments
one year later, the lens is looking good and solid. I cannot imagine a better experience or product. Awesome.
Dave R - 06/01/2016
18231
- 420-15
by: Gary08/19/2014
Replaces the taillight lens on my 1973 Moto Guzzi Eldorado nicely. 147453
Click to Enlarge
Comments
It still looks great!
Gary - 08/19/2015
14412
- 420-15
by: Gerard B.09/23/2015
etrailer was the only place that I could find the exact lens that I needed. The price is great. I have a homemade car hauler trailer and the rear lights are too low. I keep breaking them. Fast shipping also. 227093
Comments
No issues. Will use you guys again when necessary. Takecare.
Gerard B - 09/23/2016
21188
- 420-15
by: Joe M.10/05/2013
Perfect part I have been looking for at a reasonable price and super fast delivery. 102665
Comments
Still holding up well. I havent broken them yet. They are on a homemade trailer and protrude where they can break easily, therefore the replacement lenses.
Joe M - 10/05/2014
7144
- 420-15
by: Dave R.06/02/2015
I had a small order of one tail light lens, but I was treated like I ordered a dozen! I received order confirmation, updates, and tracking information. The shipping was quick, and the packing was first rate. In fact, the whole experience was first rate. This lens was not available locally or on line, but etrailer.com came up with the goods.It matched the original exactly. I will continue to order exclusively online from them because....hey, the price is right and they get it to you quick. Very pleased with the whole deal all around. Thanks. 199967
- 420-15
by: Todd W04/18/2015
Perfect! Great product at a great price. Believe it or not these perfectly fit the 3-3/4 inch tail light on many vintage Italian motorcycles ( Moto Guzzi, Ducati, Benelli, etc.). They are a great replacement for the original CEV lenses. They obviously don't have the tiny original CEV letter stamping but the look and fit is excellent. 186219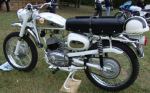 Click to Enlarge
- 420-15
by: joe koski10/26/2015
good quality 230838
Comments
no problems
Joseph K - 10/26/2016
21635
- 420-15
by: KEVIN K04/15/2013
Broke the Lens on my old trailer. None of the local trailer places had it in stock, in fact the guy told me that I would be better off going to a car place and trying to match it up with a tail light lens????? Once again, I turned to etrailer and found what I needed. Exact match!!!! Fast shipping and excellent communication. Very satisfied. Thanks 76225
- 420-15
by: don washington11/21/2016
Web site was very easy to use and order from. Order process was absolutely great and very effective. Very impressed with the process of notifying me about the status of the order and the order shipping. Product arrived as ordered and was immediately placed on the trailer. Thank you for your great system and effective resposne to my needs. 318616
- 420-15
by: Fred B.01/11/2011
Replacement Lens I searched the internet for affordable lens that will fit the PM-428 light housings,so that i would not have to replace the entire light assy.These lens were the best price,they were shipped very ,very fast.They were packaged well,and most important of all.....they are a exact fit ,and a quality item.I recomend them ! 5328
- 420-15
by: Carl D.03/05/2016
Easy access to web site, easy ordering and shipping that doesn't cost an arm and a leg .I was very happy with notifications and tracking information. One of the best experiences I have had ordering on line. These people have customer service at a new level. Product is as good as the service! 239705
- 420-15
by: Casey H.06/16/2015
I mean, this is a piece of plastic and thousands of them are probably made, but it shipped quick, arrived in perfect shape, and looks better than that picture with the reflection of fluorescent lights and the person taking the picture. I've installed it and it is being put to good use. 203865
- 420-15
by: Gary09/11/2013
I bought several of these lens covers as I break them often when using my trailer. I could not find them locally as an individual unit so had to buy the entire light assembly. I'm very happy to be able to buy just what I need from you. Thank you 99384
- 420-15
by: Roger P.02/28/2014
I have restored a 14' 1951 Canned Ham travel trailer. I needed to replace the tail light lenses. These Peterson lenses were of better quality than the ones I took off. I couldn't be happier unless I found a can of gold coins in my yard.... 118089
- 420-15
by: Tom M06/21/2011
Simple product but not easy to find for a 10 or 12 year old motorcycle trailer. These guys had it so I bought 2. Got them in a few days. No sweat, no strain. Nice company to do business with. I epect that I'll shop with them again. 17508
- 420-15
by: Larry S.01/10/2017
I needed new lenses for my trailer brake lights.. NAPA didn't have them... but easily found at etrailer... they sent them right away... saved me replacing the entire light fixtures on both sides of my trailer... thanks again 331640
- 420-15
by: kerry burkett01/07/2011
Excellent Service Most excellent service of any company i have ever ordered online from!...Ordered item on 1-5-11 late in the evening and shipped and delivered less than 48 hours later...Unbelievable.....Thanks Much!!! 5178
- 420-15
by: Russ L10/22/2016
The PETERSON ROUND RED REPLACEMENT LENS 420-15 were high quality and arrived promptly. These will be used on my utility trailer. This is a 5 star honest merchant. 309573
- 420-15
by: Jimmy05/30/2016
The lens were a direct replacement for my trailer taillights, This was good finding them at etrailer.com since none of the local auto parts stores had them. 253638
- 420-15
by: Bob N.09/18/2015
The tail light lens I ordered were processed and delivered within one week of odering. I would not hesitate to place an oder with Etrailer in the future. 226329
- 420-15
by: Mike E.06/13/2016
Exactly what I needed for my trailer. etrailer was the only company that I could find that still carries the exact lenses for my old trailer. Thanks! 261003
Comments
Still working well ...
Mike E - 06/13/2017
24983
- 420-15
by: Danny03/27/2013
Parts were as advertised and were delivered promptly and in great condition. Will absolutely do business with etrailer again. Thanks, Danny Cox 72757
- 420-15
by: Rick05/15/2017
Fit perfectly. Super easy install. Shopping at etrailer saved me a ton of time over trying to find the part locally. Thanks a lot. 380631
- 420-15
by: Rod W07/16/2016
Very easy to pick out the product I needed. Exactly as I ordered and shipped quickly. Excellent customer service and follow up 272605
- 420-15
by: William03/16/2013
Great product, the light fit in my tail light housing perfectly. Etrailer.com provided great service and timely delivery. 71090
- 420-15
by: Bill C06/07/2016
Again, no better product, no better price, save your time order here first. I've purchased here many times. 258847
- 420-15
by: Conard G.03/31/2014
The replacement lens fit on my light perfectly. It kept me from purchasing a whole new light unit. 122906
- 420-15
by: CJ05/15/2017
Great description of item for accuracy, speedy delivery....great service. thanks/CJS 380477
- 420-15
by: John W02/05/2015
My son uses my trailer often. These lenses are sometimes needed when he returns it! 172526
- 420-15
by: Phil N05/17/2011
Great replacement lens. Very quick shipping. I will purchase from you again. 14613
- 420-15
by: Dave B02/17/2017
Received in a reasonable amount of time and shipping was inexpensive! 342822
- 420-15
by: John C.05/24/2015
Fair price with Fast Shipping and great shipping updates. 196362
- 420-15
by: Randall05/30/2016
Excellent service....fast shipping...Highly Recommend!!! 253573
- 420-15
by: Wayne B06/12/2015
This Lens fits perfect! Thank you for the Fast delivery. 202893
- 420-15
by: Mark H.07/21/2016
Exactly what I needed! Fast shipping also! Thanks! 274549
Comments
Great, it matched perfectly!
Mark H - 07/21/2017
26434
- 420-15
by: Pete05/30/2015
Perfect fit. Just like the stock one!! 198691
- 420-15
by: Allan J11/18/2015
Just what I needed and prompt shipment! 232231
- 420-15
by: Pete N.11/18/2016
It fits perfect!!! Looks great too!! 317972
- 420-15
by: Larry R.06/01/2016
No one sell this product in my area. 255564
- 420-15
by: Ron T.03/30/2017
Was and did what I expected, THANKS 360446
- 420-15
by: RBR07/20/2013
Product was exactly like original. 90640
- 420-15
by: Milt R06/16/2017
Great to do business with again 395064
- 420-15
by: CRDunham06/05/2016
Great price and quick shipping. 257308
- 420-15
by: Ed05/16/2017
Just what the doctor ordered. 381128
- 420-15
by: Wayne Y10/12/2016
Fit exactly like advertised. 306183
- 420-15
by: Bob F.11/07/2013
worked perfectly. 106587
- 420-15
by: Dar M07/26/2016
great thank you 276318
- 420-15
by: chuck a05/19/2011
no problems 14773
- 420-15
by: 10522688205/08/2017
A++ 377938
49
49
Info for this part was:
At etrailer.com we provide the best information available about the products we sell. We take the quality of our information seriously so that you can get the right part the first time. Let us know if anything is missing or if you have any questions.