Replacing the OEM Brake Controller on 2010 Ford F150 With Tekonsha P-3
Question:
New Ford trucks come equipped with the built in brake control unit. There have been some issues with these and their reliability. If/when these controllers malfunction or stop working, can the be replaced by the Tekonsha P3 contoller?
asked by: Ken M
Expert Reply:
You can certainly unplug the OEM controller and use the Tekonsha P3. The controller and the necessary wiring adapter are sold as a set, part # 90195-22292. Installing the aftermarket controller will cause a fault in the on board computer.

You would unplug the OEM controller, and plug the wiring adapter into the connector that the OEM controller was plugged into. Once the P-3 is installed, you will need to re-flash the computer. I have heard that some have had luck by removing the negative battery cable for 3 or more minutes to reset the error code that will occur because the computer will not be able to find the OEM controller.

If removing the battery cable does not remove the error code, you will need to have the dealer re-flash the computer.
expert reply by: Mike L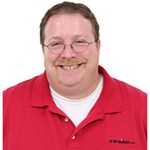 Video/Article/FAQ this Question was Asked From
Article or Video