Will the Hopkins Agility Brake Controller Fit My 2008 GMC Canyon
Question:
make sure it fits
asked by: Bob S
Expert Reply:
Brake controllers are not vehicle specific and can be installed in most any vehicle with proper wiring.

If you would like to resubmit your question with a little further information I would be glad to provide instructions or any information that you need for installing the Hopkins Towing Solutions Agility Trailer Brake Controller, item # HM47294, in your vehicle.

The year, make and model of your vehicle, and the type of trailer connector on the rear of the vehicle plus the type of connector on the trailer with trailer brakes would all be helpful in determining the items needed for your towing setup.
expert reply by: Bob G
Question:
Looking to pull a small travel trailer with an 08 GMC Canyon. Truck currently has 4 wire flat trailer plug only.
asked by: Bob S
Expert Reply:
Thanks for the reply. Since you have a working 4-way connector at the rear of your 2008 GMC Canyon all you will need is either the 7-Way Brake Controller Installation Kit, item # ETBC7, or the 6-Way Brake Controller Installation Kit, item # ETBC6.

You will wire the red wire from the brake controller the the cold side of the brake pedal switch. This is the wire that only goes hot when the brake pedal is pressed. Finding this wire is done with a circuit tester, item # 3808. Ground the circuit tester and probe the wires coming from the brake pedal switch until you find the correct source.

Next, you will attach the power wire, black, and the ground wire, white, coming from the brake controller to the positive and negative post of the vehicle battery, respectively. Use a 20 or 30 amp circuit breaker, included in the wiring kit, inline on the power wire. The Hopkins Agility brake controller you selected uses a 20 amp circuit breaker.

Finally, the blue wire is routed to the back of the vehicle and connected to the proper wire on the vehicle side trailer connector. You can also run a power wire, to charge the trailers battery or power interior lights, at the same time you are installing the brake controller, it is connected to the vehicle battery through a 40 amp circuit breaker.

All of the wire, connectors and circuit breakers are included with the kits mentioned above.
expert reply by: Bob G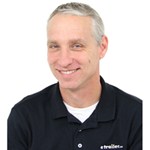 Have a question for the experts? click here.
Products Referenced in This Question





2 reviews
Retail: $34.41
Price: $24.95

Brake Controller 6 and 4 Way Installation Kit, 10 Gauge





1 reviews
Retail: $84.42
Price: $64.57

Product Summary:
Brake Controller
Accessories
2 - 8 Brakes
10 Gauge Wire

Product Specs:
Connector
Brake Controller Wiring
Wired to Brake Controller

more information
Universal Installation Kit forTrailer Brake Controller - 7-Way RV and 4-Way Flat - 10 Gauge Wires





219 reviews
Retail: $84.20
Price: $64.80

Product Summary:
Brake Controller
Accessories
2 - 8 Brakes
10 Gauge Wire

Product Specs:
Connector
Brake Controller Wiring
Wired to Brake Controller

more information
Product Page this Question was Asked From
Hopkins Agility Trailer Brake Controller - Plug In - 1 to 4 Axles - Proportional





13 reviews
Retail: $92.95
Price: $89.95

Product Summary:
Proportional Controller
Electric
Indicator Light
Vehicle Mount

Product Specs:
Automatic Leveling
2 - 6 Brakes
90 Degrees

more information
More Answers about Brake Controller