How To Check if Trailer Surge Brakes Are Working Properly On Tandem Axle Boat Trailer
Question:
I have a 2007 Starline tandem Axle Alum boat trailer with brakes on all four wheels. I recently had an issue with my dog biting through the line furthest away from the master cylinderright rear this past summer. I repaired the broken line and I performed a gravity bleed of all the brakes. I had clear fluid come out from all brakes and was replacing fluid as performed this type of bleeding. This past few months it appears that my brakes are not engaging when I come to a stop or slowing down. How do I check if the brakes are properly working or might be sticking? Is there a way to check the calipers if they are closing with out having the trailer in motion. The master cylinder is full of fluid and I dont have any leaks. Do I need to bleed the brakes again? Need Help!
asked by: Joel G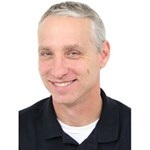 Have a question for the experts? click here.
Products Referenced in This Question
Demco Hydraulic Drum Brake Assembly - Single Servo - Galvanized - 10" - Left Hand - 3,500 lbs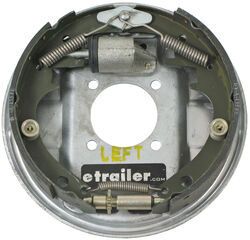 24 reviews
Code: 18788
Retail:$67.33
Price: $57.95
Trailer Brakes
Hydraulic Drum Brakes
Brake Assemblies
Single Servo
10 x 2-1/4 Inch
Left Hand Side
3500 lbs Axle
13 Inch Wheel
14 Inch Wheel
15 Inch Wheel
Demco
more information >
Demco Hydraulic Drum Brake Assembly - Single Servo - Galvanized - 12" - Right Hand - 7,000 lbs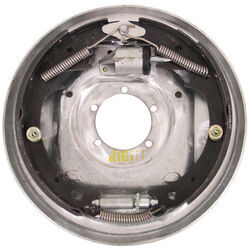 16 reviews
Code: 23510
Retail:$85.04
Price: $59.95
Trailer Brakes
Hydraulic Drum Brakes
Brake Assemblies
Single Servo
12 x 2 Inch
Right Hand Side
7000 lbs Axle
14-1/2 Inch Wheel
15 Inch Wheel
16 Inch Wheel
Demco
more information >
Demco Hydraulic Drum Brake Assembly - Single Servo - Galvanized - 12" - Left Hand - 7,000 lbs

16 reviews
Code: 23511
Retail:$85.04
Price: $57.95
Trailer Brakes
Hydraulic Drum Brakes
Brake Assemblies
Single Servo
12 x 2 Inch
Left Hand Side
7000 lbs Axle
14-1/2 Inch Wheel
15 Inch Wheel
16 Inch Wheel
Demco
more information >
Product Page this Question was Asked From
Demco Hydraulic Drum Brake Assembly - Single Servo - Galvanized - 10" - Right Hand - 3,500 lbs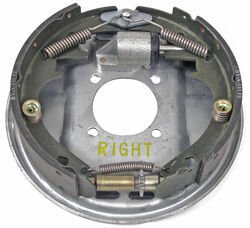 24 reviews
Code: 18787
Retail:$67.33
Price: $57.95
Trailer Brakes
Hydraulic Drum Brakes
Brake Assemblies
Single Servo
10 x 2-1/4 Inch
Right Hand Side
3500 lbs Axle
13 Inch Wheel
14 Inch Wheel
15 Inch Wheel
Demco
more information >
More Answers about Trailer Brakes >