2014 Toyota Tacoma Vehicle Suspension Enhancement Recommendation to Prevent Compression or Sagging
Question:
We have a 2014 Tacoma Access 2wd that is used primarily to provide personal daily transportation for me and my wife and is also used as a pull behind on our motorhome. My wife needs physical assistance and uses an electric wheelchair for walking distances greater than 50 yards. Therefore we have installed a 500/5000 lb hitch and use a wheelchair carrier to transport the chair. The carrier weighs 85 lbs and the chair 168 lbs which puts about 250+ lbs on the hitch. This weight causes the back of the carrier to 2.5+ inches when the chair is on the carrier. To correct this, I feel that I want to install SuperSprings but am unsure of which one to use as I do not want the truck sagging in the rear etc as it does now which often causes the back end of the carrier to scrape the road surface. The SSA7 which indicates 3000 lbs Capacity or the SSA1 which indicates 1800 lbs Capacity. Therefore based on the 250+ lbs of tongue weight that will be on the hitch most of the time, which of the two would you recommend and why? Thanks for your assistance in this matter
asked by: Steve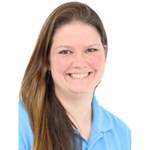 Have a question for the experts? click here.
Products Referenced in This Question
Firestone Ride-Rite Air Helper Springs - Double Convoluted - Rear Axle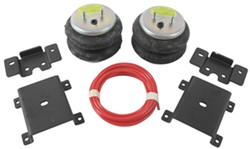 267 reviews
Code: F2410
Retail:$480.06
Price: $298.32
Vehicle Suspension
Suspension Enhancement Kit
Rear Axle Suspension
Air Springs
Extra Heavy Duty
4-Ply Rubber Springs
Firestone
more information >
SuperSprings Custom Suspension Stabilizer and Sway Control Kit - 800 lbs
25 reviews
Code: SSA1
Retail:$359.00
Price: $314.95
Vehicle Suspension
Suspension Enhancement Kit
Rear Axle Suspension
Leaf Springs
Standard Duty
SuperSprings
more information >
SuperSprings Custom Suspension Stabilizer and Sway Control Kit
25 reviews
Code: SSA19
Retail:$411.00
Price: $369.90
Vehicle Suspension
Suspension Enhancement Kit
Rear Axle Suspension
Leaf Springs
Standard Duty
SuperSprings
more information >
Product Page this Question was Asked From
SuperSprings Custom Suspension Stabilizer and Sway Control Kit
25 reviews
Code: SSA7
Retail:$411.00
Price: $359.95
Vehicle Suspension
Suspension Enhancement Kit
Rear Axle Suspension
Leaf Springs
Standard Duty
SuperSprings
more information >
More Answers about Vehicle Suspension >