Turn Signals on 2009 Nissan Frontier Do Not Work When Trailer is Connected
Question:
I have a 2009 Nissan Frontier, and when I connect my trailer using a 4 prong plug a few things happen that I need to troubleshoot... note that I bought my truck used... and it had a electronic break system installed that I dont need ,nor know how to use... Im wondering if its causing problems? Anyhow, when I hook up my trailer wiring already installed the running lights on the trailer work, as do the break lights on the trailer. No issue here. The problem I have is two fold. So although the running lights and break lights are all working fine, I have two issues 1 my TRUCK turning lights dont seem to work - they just dont turn on. I have to turn on the left turn signal about 6 times before it starts blinking on my truck...so eventually it will start blinking if I keep playing with it 2 After I can finally get the left turn signal working on the truck, the RIGHT turn signal on the trailer starts working... and vice versa when I get the right turn signal on the tailer left starts blinking Im no auto expert but if someone can point me in the right direction, that would be really appreciated
asked by: Mike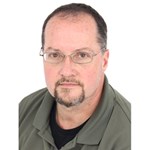 Have a question for the experts? click here.
Products Referenced in This Question
Tekonsha Plug-In Wiring Adapter for Electric Brake Controllers - Nissan and Infiniti

253 reviews
Code: 3050-P
Price:$14.49
Accessories and Parts
Brake Controller
Brake Controller Wiring
Vehicle Specific
Plugs into Brake Controller
Wiring
Tekonsha
more information >
Wiring
Tools for Wiring
Testers
Circuit Tester
more information >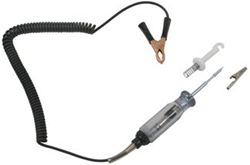 10 reviews
Code: 40376
Retail:$69.90
Price: $46.95
Wiring
Tools for Wiring
Testers
Circuit Tester
more information >
Product Page this Question was Asked From
Replacement Wiring Harness for Tow Ready Nissan Vehicle Wiring Harness

57 reviews
Code: 118263
Retail:$18.52
Price: $15.95
Accessories and Parts
Custom Fit Vehicle Wiring
Wiring Harness
more information >
More Answers about Accessories and Parts >