Parts Needed to Flat Tow a 2014 Honda CR-V
Question:
will this base plate work on a 2014 honda crv, part no 521567-1
asked by: Charlie
Expert Reply:
Yes, I checked with Roadmaster and base plates # 521567-1 are listed as a fit for the 2014 Honda CR-V, all models, but excluding models that have a brushguard or extra bumper trim package.

You will also need a compatible tow bar. The Falcon 2, # RM-520, is a popular option for CR-V owners. You will also need some safety cables like # RM-643.

In addition to the above items you will also need to get a lighting system. I recommend a simple magnetic kit like # C-ATL20A because with it you will not have to cut into the vehicle wiring at all.

Check your owners manual because you may need to pull fuses to flat tow the vehicle. There will also be other information on recreational towing of the vehicle in the owners manual that is important. If you do have to pull a fuse every time you flat tow the vehicle I recommend using a fuse bypass, # RM76511, to avoid having to pull the fuse every time. With the bypass once it is installed you just have to flip a switch.

And finally, most states now require supplemental braking on the vehicle being flat towed. One of the easiest systems to set up and use is the Even Brake proportional system # RM-9400. It will apply the Honda brakes in proportion to how much the tow vehicle is braking. This is the easiest way to stop and it reduces wear and tear on both vehicles.

Be sure to consult your CR-V owners manual for specific information on flat towing the vehicle. I have also included some helpful links to our series of help articles on flat towing for you.
expert reply by: Michael H
Question:
how does that breaking system get power? from the rv???
asked by: Charlie
Expert Reply:
The Even Brake, # RM-9400, receives power from a 12 volt outlet port (cigarette lighter). But on some vehicles that port is not active when the key is in the flat tow position (check owners manual for the proper key position).

When doing extended towing on a 2014 CR-V a fuse has to be pulled and you won't have power to that port necessarily. A 12 volt outlet kit is recommended, # RM-9332.
expert reply by: Michael H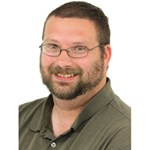 Have a question for the experts? click here.
Products Referenced in This Question
Magnetic Towing Light Kit, 20 ft. Long Cord

14 reviews
Code: C-ATL20A
Price:$41.95
Tow Bar Wiring
Bypasses Vehicle Wiring
Removable Tail Light Kit
Universal
Magnetic Mount
Custer
more information >
RoadMaster Falcon Tow Bar - Motor Home Mount - 2" Hitch - 6,000 lbs

29 reviews
Code: RM-520
Retail:$674.30
Price:$590.00
Tow Bars
Hitch Mount Style
Telescoping
Steel
6000 lbs
Roadmaster EZ
Roadmaster MX
Roadmaster XL
Roadmaster Standard
Stores on RV
Standard
Roadmaster
more information >
RoadMaster 68" Single Hook, Coiled Safety Cables - 6,000 lbs

94 reviews
Code: RM-643
Retail:$57.20
Price:$47.95
Safety Chains and Cables
Safety Cables
Coiled Cables
6000 lbs GTW
Coated Cables
64 Inch Long
Snap Hooks
Roadmaster
more information >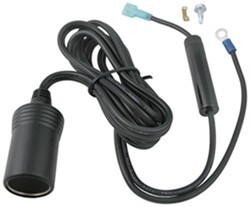 10 reviews
Code: RM-9332
Retail:$24.88
Price:$22.95
12V Power Accessories
Power Socket
more information >
Roadmaster Even Brake Portable Proportional Braking System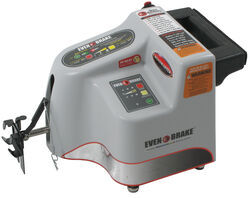 Tow Bar Braking Systems
Brake Systems
Proportional System
Portable System
Not Power Assist Brake Compatible
Recurring Set-Up
Roadmaster
more information >
Roadmaster FuseMaster Fuse Bypass - 13" - 20-Amp Mini-Fuse


34 reviews
Code: RM76511
Retail:$79.56
Price:$66.95
Tow Bar Wiring
Bypasses Vehicle Wiring
Fuse Bypass
Mini Fuse
Engine Compartment
Roadmaster
more information >
Product Page this Question was Asked From
Roadmaster EZ Base Plate Kit - Removable Arms

114 reviews
Code: 521567-1
Retail:$429.95
Price:$399.00
Base Plates
Removable Draw Bars
Twist Lock Attachment
more information >
More Answers about Base Plates >