Experiencing Noise When Turning and Backing Up With Weight Distribution System
Question:
I installed a trunnion style weight distribution kit on a Mountaineere to tow a 17 foot travel trailer. Everything looks like its lined up perfect and it did relieve some of the stress on the vehicle. The problem I have is that when I turn in either direction the chains clank and pop. Its extremely loud and sounds awful. Ive never seen any other trailer do this. I dont know what Ive done wrong. The bars line up parallel to the trailer frame and Im on the 6th link on the snap up chain. The only thing I can think of is to go up one more link to the 5th but Im hesitant because Ive heard that you should have 5 showing minimum before hook up. this would also change the angle of the bars to the frame. Any help or insight into this is greatly appreciated. Im concerned that Im going to break a chain or the entire system is going to fail. Thanks
asked by: Matthew K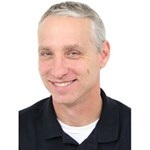 Have a question for the experts? click here.
Video/Article/FAQ this Question was Asked From
Article or Video
More Answers about 6074 >