Replacement Fender for Shorelander Boat Trailer SRV1724
Question:
I have a 1999 galvanized Shorelander boat trailer, SR-V1724 frame. A fender has broken off at the bolts. The fender had front and back electric lights. My question is, do you have a like fender that can effectively replace the old fender? Thank You
asked by: Richard F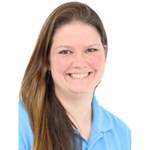 Have a question for the experts? click here.
Products Referenced in This Question
Fulton Single Axle Trailer Fender with Top and Side Steps - White Plastic - 13" Wheels - Qty 1
35 reviews
Code: F008573
Price:$27.95
Trailer Fenders
Top and Side Step
13 Inch Wheels
40 Inch Long
Plastic
Bracket Mount
For Single-Axle Trailers
White
Fulton
more information >
Fulton Single Axle Trailer Fender with Top and Side Steps - Black Plastic - 13" Wheels - Qty 1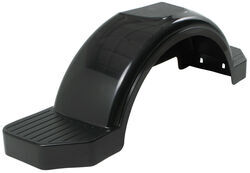 77 reviews
Code: F008583
Price:$28.95
Trailer Fenders
Top and Side Step
13 Inch Wheels
40 Inch Long
Plastic
Bracket Mount
For Single-Axle Trailers
Black
Fulton
more information >
Fulton Single Axle Trailer Fender with Top and Side Steps - Silver Plastic - 13" Wheels - Qty 1
22 reviews
Code: F008593
Price:$32.95
Trailer Fenders
Top and Side Step
13 Inch Wheels
40 Inch Long
Plastic
Bracket Mount
For Single-Axle Trailers
Silver
Fulton
more information >
Sealed, 6-1/2" Oval LED Trailer Turn Signal and Parking Light, Flange Mount, 10 Super Diode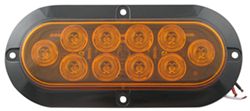 20 reviews
Code: STL78AB
Retail:$17.95
Price: $14.59
Trailer Lights
Tail Lights
Turn
Parking
Oval
Surface Mount
Submersible Lights
LED Light
6-1/2L x 2-1/4W Inch
Amber
Optronics
more information >
Sealed, 6-1/2" Oval LED Trailer Stop, Turn and Tail Light, Flange Mount, 10 Super Diode

124 reviews
Code: STL78RB
Retail:$17.95
Price: $13.89
Trailer Lights
Tail Lights
Stop/Turn/Tail
Oval
Surface Mount
Submersible Lights
LED Light
6-1/2L x 2-1/4W Inch
Red
Optronics
more information >
Product Page this Question was Asked From
Fulton Single Axle Trailer Fender with Top and Side Steps - Black Plastic - 13" Wheels - Qty 1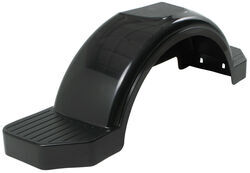 77 reviews
Code: F008583
Price:$28.95
Trailer Fenders
Top and Side Step
13 Inch Wheels
40 Inch Long
Plastic
Bracket Mount
For Single-Axle Trailers
Black
Fulton
more information >
More Answers about Trailer Fenders >