Air Ride Pin Box for a 5th Wheel Trailer with a Lippert 1621HD Pin Box
Question:
Hi I am looking at a pinbox to replace a Lippert 1621HD the pinboxes I am considering are the 5th air borne and the Trailair triglide trying to decide which is the better unit to reduce chucking and up\down movement the trailer we have is a 2013 Blacwood 36RV. TV 2008 F350CC. 5th wheel is a pullrite super glide trailer bounced quite a bit during the first drive home from dealer.especailly at the back of trailer chairs broke screens out. what arre the pros and cons for each of these pinboxes compared to pricing is the tTrail air worth the extra money thanks in advance for your assistance. getting confused with all my research
asked by: Donald
Expert Reply:
Since you have a Lippert 1621 HD pin box, the only fit we carry is the 5th Airborne # 5AB-E1621-610. Models for just the 1621 should not be used on the HD models. The 5th Airborne will cut down on chucking (back and forth shock from starts and stops) by up to 60 percent. And for vertical shock it will cut down on it by up to 44 percent. I have included a link to the installation instructions for you.

Another thing to check is to make sure you are towing the trailer level and have the proper weight on the pin at the front of the trailer. If the pin weight is too heavy or light and/or the trailer is nose up or down, that could be part of the problem. You can adjust the height of the pin box up and down. Most hitches can also be adjusted up and down. If adjustments are needed to tow the trailer level get it as close to level as you can.
expert reply by: Michael H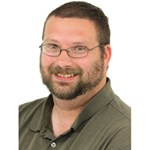 Have a question for the experts? click here.
Products Referenced in This Question
5th Airborne Premium Fifth Wheel Air Ride Coupler - 21,000 lbs Capacity

58 reviews
Code: 5AB-E1621-610
Retail:$1,407.58
Price:$964.95
Fifth Wheel King Pin
Pin Box Upgrade
Cushioned
21000 lbs GTW
Reduces Bounce and Jarring
Fixed Turret
Fabex
Lippert
M and M
665
1621
1621HD
665
Reese
more information >
Product Page this Question was Asked From
Trailair Tri-Glide Air Ride 5th Wheel Pin Box - Lippert 1621 - 18,000 lbs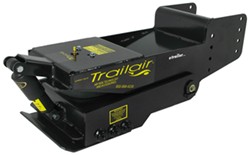 Code: UF35-946229
Retail:$1,949.00
Price:$1,311.95
Fifth Wheel King Pin
Pin Box Upgrade
Cushioned
18000 lbs GTW
Reduces Bounce and Jarring
Fixed Turret
Lippert
1621
Lippert Components
more information >
More Answers about Fifth Wheel King Pin >