How Do I Replace The Lock on the Pivot of My Swagman Bike Rack
Question:
The lock on the bottom part of my bike rack where it pivots is broken and I cannot pivot the rack down. If I buy a replacement lock how do I remove the old and install new one?
asked by: Calvin
Expert Reply:
To replace the lock in your Swagman Bike Rack you will need the Replacement Foot and 2 inch Shank for Swagman Tilting 3 Bike Carriers, 1999-2008, # P132.

There is not a replacement lock or keys available for this bike rack.
expert reply by: Bob G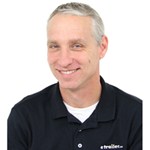 Have a question for the experts? click here.
Product Page this Question was Asked From
Replacement Foot and 2" Shank for Swagman Tilting 3 Bike Carriers - 1999-2008
Price: $48.00

Questions and Comments about this Question
Not having a way to replace the locks without having to buy the whole part seems short sighted and says something about these products. Most other reputable products containing lock, especially those that are numbered, would make one think that there should be some way to replace them. If not, the seller should offer replacement parts at a reasonable cost.
comment by: Rich S - 2/26/2013
Swagman chose to not make the lock on that shank user replaceable. The design was changed back in 2008 and no longer uses a lock at the folding point. Swagman lock cores are not available to us as replacement parts.

Patrick B - 3/22/2013
More Answers about Accessories and Parts