Can a Blue Ox Aladdin Tow Bar Flat Tow a 2013 Nissan Versa with a Roadmaster Base Plate Kit
Question:
will a blueox bx 4325 work with your 52353-1 baseplate. 2013 nissan versa s 5 speed manual transmission
asked by: Mike W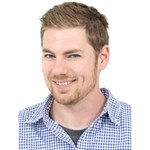 Have a question for the experts? click here.
Products Referenced in This Question
Blue Ox Patriot Radio Frequency, Portable Braking System - Proportional
62 reviews
Code: BRK2012
Retail:$1,395.00
Price: $1,099.99
Tow Bar Braking Systems
Brake Systems
Proportional System
Portable System
Power Assist Brake Compatible
Blue Ox
more information >
Blue Ox Aladdin Tow Bar - Motor Home Mount - 7,500 lbs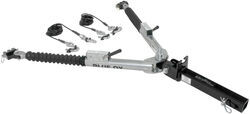 11 reviews
Code: BX4325
Retail:$995.00
Price: $799.99
Tow Bars
Hitch Mount Style
Telescoping
Aluminum
7500 lbs
Blue Ox
Stores on RV
Non-Binding
Blue Ox
more information >
RoadMaster Base Plate to Blue Ox and Demco Tow Bars Adapter

18 reviews
Code: RM-033
Retail:$71.66
Price: $61.95
Accessories and Parts
Base Plates
Adapters
Blue Ox to Roadmaster
Demco to Roadmaster
Roadmaster
more information >
Roadmaster Tow Bar Quick Disconnect Kit

16 reviews
Code: RM-201
Retail:$68.00
Price: $56.95
Accessories and Parts
Tow Bars
Quick Disconnects
Car Side and Tow Bar Side
Roadmaster
more information >
Product Page this Question was Asked From
Roadmaster EZ2 Base Plate Kit - Removable Arms


28 reviews
Code: 52353-1
Retail:$429.95
Price: $399.00
Base Plates
Removable Draw Bars
Twist Lock Attachment
more information >
More Answers about Base Plates >