Replacement Gear Box and Bevel Gear Kit for an Atwood Landing Gear System
Question:
I purchased a used 5th wheel RV with an Atwood landing gear system. The motor is labled #71119 and gear box labled #75721. Its a single motor system with a rod tied into opposite leg. Current setup is acting up as if a gear is stripped. I want to see about getting a replacement gearbox for the main side, and then whatever else i need to have for setting up the other side with another motor. Cant tell if the bevel gear is stripped also, so will probably get those just in case.
asked by: Sheffie A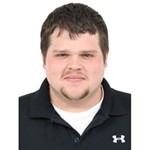 Have a question for the experts? click here.
Products Referenced in This Question
Replacement Driver Leg for Atwood Heavy Duty 5th Wheel Landing Gear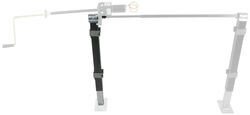 Accessories and Parts
Trailer Jack
Camper Jack
Legs
more information >
Electric Motor for R.V. Landing Gear (75333)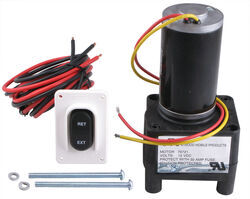 Accessories and Parts
Trailer Jack
Camper Jack
Electric Motor
more information >
Bulldog Electric 5th Wheel Landing Gear Set - 36" Travel - 10,000 lbs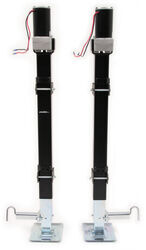 28 reviews
Code: BD500161
Retail:$926.02
Price: $572.95
Camper Jack
Landing Gear
10000 lbs
Electric Jack
36 Inch Lift
Weld-On
Bulldog
more information >
Lead Jack Repair Kit for Stromberg Carlson Landing Gear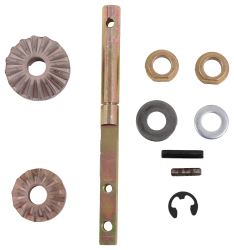 26 reviews
Code: LG-146059
Retail:$49.95
Price: $38.95
Accessories and Parts
Trailer Jack
Camper Jack
Hardware
Repair Kit
Stromberg Carlson
more information >
Follow Jack Repair Kit for Stromberg Carlson Landing Gear
11 reviews
Code: LG-146060
Retail:$44.95
Price: $37.95
Accessories and Parts
Trailer Jack
Camper Jack
Hardware
Repair Kit
Stromberg Carlson
more information >
Product Page this Question was Asked From
Replacement Gear Box for Atwood Standard Duty, Heavy Duty, and Super Duty 5th Wheel Landing Gear
17 reviews
Code: 75054SP
Price:$64.95
Accessories and Parts
Trailer Jack
Camper Jack
Gear Parts
more information >
More Answers about Accessories and Parts >