Can a 2012 Honda Civic with Automatic Transmission be Flat Towed Behind a Motor Home
Question:
can a 2012 honda civic with automatic transmission be flat towed and if so what equipment will need to be installed to the vehicle? Also what other equipment is required to complete the tow package?
asked by: Eugene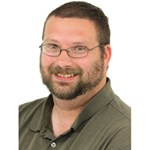 Have a question for the experts? click here.
Products Referenced in This Question
Roadmaster 6-Diode Universal Wiring Kit for Towed Vehicles with Separate Lighting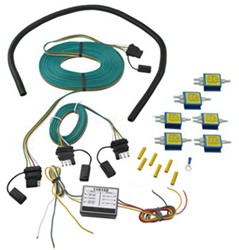 22 reviews
Code: 154-792-118158
Retail:$142.09
Price: $123.85
Tow Bar Wiring
Splices into Vehicle Wiring
Diode Kit
Universal
Tail Light Mount
Roadmaster
more information >
Blue Ox Patriot Radio Frequency, Portable Braking System - Proportional
62 reviews
Code: BRK2012
Retail:$1,395.00
Price: $1,099.99
Tow Bar Braking Systems
Brake Systems
Proportional System
Portable System
Power Assist Brake Compatible
Blue Ox
more information >
Blue Ox Base Plate Kit - Removable Arms

413 reviews
Code: BX2256
Retail:$465.00
Price: $419.99
Base Plates
Removable Draw Bars
Twist Lock Attachment
more information >
Blue Ox Aventa LX Tow Bar - Motor Home Mount - 10,000 lbs
27 reviews
Code: BX7445
Retail:$895.00
Price: $749.99
Tow Bars
Hitch Mount Style
Telescoping
Steel
10000 lbs
Blue Ox
Stores on RV
Non-Binding
Blue Ox
more information >
Magnetic Towing Light Kit, 20 ft. Long Cord

17 reviews
Code: C-ATL20A
Price:$39.95
Tow Bar Wiring
Bypasses Vehicle Wiring
Removable Tail Light Kit
20 Foot Long Harness
Universal
Magnetic Mount
Custer
more information >
Roadmaster Extension Loop for Towed Vehicles - Dual 4-Way Flat Trailer Ends - 6' Long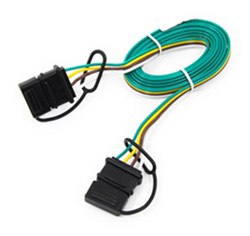 8 reviews
Code: RM-300150-00
Price:$19.95
Accessories and Parts
Tow Bar Wiring
Extension
4 Flat to 4 Flat
more information >
Product Page this Question was Asked From
Blue Ox Base Plate Kit - Removable Arms

413 reviews
Code: BX2253
Retail:$465.00
Price: $419.99
Base Plates
Removable Draw Bars
Twist Lock Attachment
more information >
More Answers about Base Plates >