Turn and Brake Lights Do Not Work Using 6-Diode Kit and Converter for Towing a 2012 Cadillac SRX
Question:
I wired this up as per instructions but the only thing that works is the tail/clearance brown wire lights. Neither the brake nor turn signal lamps, right or left work. What could I have done wrong? Cant believe all my connections are loose. Used 6 diodes as required. one for each tail, turn and brake light left and right. The ground wire from the converter was wired to a separate ground connection. self tapping screw into frame. Scaped away paint before connecting wire. The lights all work on the SRX without the connection to the M/H so fuses are not blown. I did install the #118158 converter in the front of the SRX rather than the rear since there was more room at the front. Is this a problem? ie longer length wire from the converter to the lamps The 2 way from the M/H turn signal and brake combined had already gone thru a converter within the M/H since the M/H wiring uses clearance, turn and brake light all on the same bulb but come separated out on the 7 way connector as a 2 way wiring. Could this be the problem? ie 2 converters Could the 118158 converter be bad? Help please.
asked by: Bill W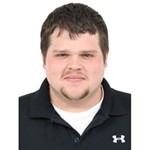 Have a question for the experts? click here.
Products Referenced in This Question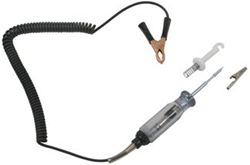 10 reviews
Code: 40376
Retail:$69.90
Price: $45.95
Wiring
Tools for Wiring
Testers
Circuit Tester
more information >
Product Page this Question was Asked From
Roadmaster 6-Diode Universal Wiring Kit for Towed Vehicles with Separate Lighting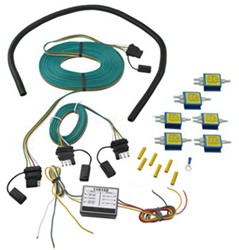 22 reviews
Code: 154-792-118158
Retail:$142.09
Price: $123.85
Tow Bar Wiring
Splices into Vehicle Wiring
Diode Kit
Universal
Tail Light Mount
Roadmaster
more information >
More Answers about Tow Bar Wiring >