Can a Mix of Bias Ply and Radial Trailer Tires be Used at the Same Time
Question:
I own a Worthington Utility Trailer that came equipped with 175/80 D 13 C tires. The trailer capacity is 2010 lbs. Cold inflation of the tires is 345 KPA 50 PSI. The Rim is T 13x4.5 B. I am planning on buying a spare tire from your website today: Karrier ST175/80R13 Radial Trailer Tire with 13inch Galvanized Wheel - 5 on 4-1/2 - Load Range D. I am wondering if in the event that one of my bias tires fails during a trip, would the radial tire be a suitable replacement? It is my understanding that radial tires have better traction and run cooler. Can I use a bias and radial tires at the same time? Eventually, I would like to replace them all with radial tires.
asked by: Victor M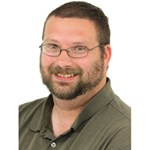 Have a question for the experts? click here.
Products Referenced in This Question
Loadstar ST175/80D13 Bias Trailer Tire - Load Range D

46 reviews
Code: AM1ST77
Retail:$77.95
Price: $67.95
Tires and Wheels
Tire Only
Bias Ply Tire
Load Range D
175/80-13
more information >
Loadstar ST175/80D13 Bias Trailer Tire with 13" Galvanized Wheel - 5 on 4-1/2 - Load Range D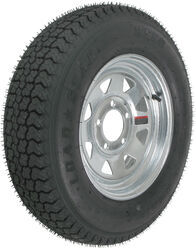 48 reviews
Code: AM31242
Retail:$106.95
Price: $96.95
Tires and Wheels
Tire with Wheel
Bias Ply Tire
Load Range D
175/80-13
13 Inch
8 Spoke Wheel
5 on 4-1/2 Inch
Steel w Galvanized Finish
Kenda
more information >
Product Page this Question was Asked From
Karrier ST205/75R14 Radial Trailer Tire with 14" Galvanized Wheel - 5 on 4-1/2 - Load Range C

67 reviews
Code: AM32156
Retail:$139.95
Price: $114.95
Tires and Wheels
Tire with Wheel
Radial Tire
Load Range C
205/75-14
14 Inch
8 Spoke Wheel
5 on 4-1/2 Inch
Steel w Galvanized Finish
Kenda
more information >
More Answers about Tires and Wheels >