Titan Trailer Disc Brakes Lock Up While Towing and Will Not Release
Question:
I installed the Titan Hydro Actuator and disc brakes on my trailer... I used it 2 times last year and it worked great, I just used the trailer again 1 month ago and it seamed like 1 disc calipher would not release.. I got the trailer home, removed the calipher and released the bleeder and squeezed the piston back in.. everything was good.. I manually actuated the system from the tonque and the pads were releasing. Then 2 weeks later I used the trailer again... and the then they both locked up not full strength but enough to generate heat and then I got a puff of smoke... not sure if it was grease coming from the hub or brake fluid. Any suggestions on how to fix the issue with the whole system only being less then 9 months old... and only used 3 times and the trailer is stored in a building... it doesnt make sense.
asked by: Bob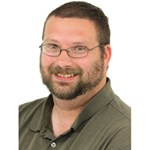 Have a question for the experts? click here.
Product Page this Question was Asked From
Titan Zinc-Plated, Leverlock Brake Actuator w/ Electric Lockout - Disc - Adjustable Ball - 6,000 lbs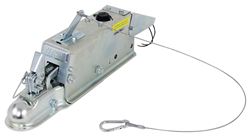 22 reviews
Code: T4715420
Retail:$199.43
Price: $161.95
Brake Actuator
Surge Brake Actuator
Straight Tongue Coupler
Bolt-On
6000 lbs GTW
1-7/8 Inch Ball Coupler
2 Inch Ball Coupler
Disc Brakes
Electric Lockout
Titan
more information >
More Answers about Brake Actuator >