Troubleshooting Trailer Break-Away System on Camper
Question:
I have a small travel trailer with the usual RV 12v system. I havent found anything on the breakaway switch that looks like any sort of battery box, therefore, Im assuming that it works off the RV battery in the trailer? So my assumption is that the breakaway switch will not activate unless both the pin is pulled AND the electrical connector in my case 7 blade is separated. Would this be correct? I recently returned home from a trip with my camping trailer and noticed that the pin had pulled out. However, I did not notice anything unusual about the brakes- no excessive heat, trailer towed as smoothly as always, nothing out of the ordinary. Obviously Ill want to replace the pin part of it broke off in the process and possibly the switch itself depending on what I find when I take a closer look at it this evening. Is there anything else I should be worried about? I have NO idea how or when the pin came out, but there was absolutely nothing unusual in the way the trailer towed, no excessive heat, nothing. Thoughts?
asked by: Dave
Expert Reply:
It sounds as if your breakaway system is not functioning.

On a properly working system, the brakes would engage regardless of whether or not the 7-way was plugged into the vehicle. It is not necessary to have an additional break away battery if the battery on your trailer has sufficient power to keep the brakes applied for 15 minutes once the break away pin is pulled.

I would recommend replacing the switch assembly with part # 2005-P and checking how the system is wired. You can take a look at instructions I provided, which shows how the system should be wired up.

I have also linked you so some install videos that you might find helpful.


expert reply by: Mike L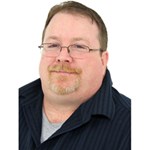 Have a question for the experts? click here.
Products Referenced in This Question
Replacement Breakaway Switch for Tekonsha Trailer Breakaway Kits
15 reviews
Price: $9.99
Product Page this Question was Asked From
More Answers about Trailer Breakaway Kit