Effect on Cruise Control By Changing Speed Limiter With Bully Dog Triple Dog GT on 2008 Chevy Tahoe
Question:
Does changing the speed limiter up using the Bully dog GT programmer have any adverse effects on the cruise control in a 2008 Tahoe 5.3L Z71? We just installed one and the person installing mine did not recommend changing the speed limiter as he was told it could affect the function of the cruise control. So far we have it set on the low octane level and you can tell the difference, but my Tahoe already had a KandN filter in the stock air box, and we removed the factory exhaust from the cat back, installed a high flow Magnaflo mellow growl muffler, works great. Cant wait to try the higher octane setting! I still want to up the top speed on this vehicle as long as our cruise will still operate normally wifes car!!. I upped removed the governor setting on my 2003 Ford F-250 7.3 Diesel, KandN high flow non factory type air filter, 4inch exhaust from turbo down tube to outlet, Magnaflo straight in and out high perf. muffler. Works great.
asked by: Robert
Expert Reply:
I contacted Chris, one of the Tech Support folks at Bully Dog, who tells me that the changing the speed limiter on your vehicle with the Bully Dog Triple Dog GT will have no effect whatsoever on the cruise control on your 2008 Tahoe.
expert reply by: Mike L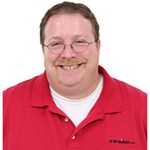 Product Page this Question was Asked From
Bully Dog Triple Dog GT Gauge Tuner - Color Screen - Gas - Chevy/GM/Cadillac





1 reviews
Retail: $588.00
Price: $499.80

More Answers about Performance Chip