Minimum Voltage Required for Braking Using the Titan BrakeRite for Electric Over Hydraulic Brakes
Question:
I have a Dexter hydraulic acutator now on a Airstream classic and I am using it with the 2013 2500HD GMC. I am aware that the Dexter EH 1600 requires 3 volts to start I am wondering what Trigger voltage does the Brake RIte require. What I am finding on the new truck is that it downshifts and slows very effectively with very little braking making it impossible to get to the 3 volts without aggressive use of the tow vehicle brakes. So I need an actuator that has a lower trigger voltage so that I can get a little lead or at least simultaneous braking. This situation is aggravated by my Hensley hitch that appears to be bumping me at times. Actibrake died then Dexter trigger voltage to high then ?? Thanks
asked by: Michael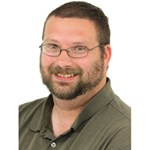 Products Referenced in This Question
Titan BrakeRite EHB Adapter for Ford/Chevy Integral Brake Controllers

18 reviews
Code: T4846000
Retail:$82.35
Price: $61.95
Accessories and Parts
Trailer Brakes
Electric-Hydraulic Brake Actuator Parts
more information >
Product Page this Question was Asked From
Titan BrakeRite EHB Electric-Hydraulic Actuator for Disc Brakes
Trailer Brakes
Electric-Hydraulic Brake Actuator
Disc Brakes
more information >
Questions and Comments about this Question
I have the same issue with one of my flatbed trailers 26 that has a Dexter actuator. It wont start pumping until 3.5 volts on my Prodigy controller. essentially meaning the trailer brakes never function unless my truck is in panic a panic brake. But, I have a Gooseneck 28 flatbed with a Brakerite actuator and it starts pumping at 0.2 volts and works perfectly with the Prodigy controller. Ill let you know how the new Brakerite unit works or if the one I have on the Gooseneck trailer is just a fluke, soon. Im betting the new Brakerite unit fixes the issue.
comment by: Charles H - 12/8/2012
Keep in mind, the power settings can be adjusted from the Prodigy to supply more power to that actuator. Keep us informed, its always good for us to get more info on electric over hydraulic as it is not as common as a full electric or full hydraulic setup.

Patrick B - 12/11/2012
More Answers about Trailer Brakes >