Weight Distribution and Sway Control for a 2012 Ford F-150 Supercrew and Jayco Jay Flight
Question:
I recently purchased a 2012 Ford F150 Supercrew with max trailer tow package which offers a towing capacity of 11,200 lbs. We also purchased a Jayco Jay Flight, model 32TSBH travel trailer with the following specifications Unloaded Vehicle Weight 8,075 lbs, Dry Hitch Weight 940 lbs, Gross Vehicle Weight Rating 10,500 lbs and Cargo Carrying Capacity 2,425 lbs. Were interested in a weight distribution system with sway control possibly. After researching the information, we believe that the Strait-Line Weight Distribution System w Sway Control - Trunnion Bar - 12,000 lbs GTW, 1,200 lbs TW Code RP66084 is our best option. Can you please confirm that this correct? Secondly, the F150 comes with trailer sway control so Im wondering whether we should indeed get the weight distribution system with the dual cam sway control or whether we can do without the dual cam sway control. Is there an added benefit to having the sway control included with the weight distribution system or will it interfere with the sway control system that comes with the F150 truck. Lastly, I consider myself a fairly handy individual so I was wondering if you would recommend that I install the weight distribution system myself. The main benefit that I see in installing it mayself is that it will allow me to learn more about the systme and connectivity to the trailer and truck.
asked by: Dalibor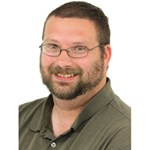 Have a question for the experts? click here.
Products Referenced in This Question
Hitch Ball with 2-5/16" Diameter and Medium Shank, 20,000 lbs GTW - Chrome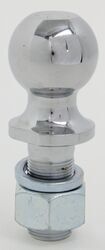 55 reviews
Code: 63840
Retail:$24.76
Price: $20.09
Balls
Hitch Ball
Standard Ball
Chrome-Plated Steel
2-5/16 Inch Diameter Ball
2-3/4 Inch Shank Length
1-1/4 Inch Diameter Shank
20000 lbs GTW
Class V
Tow Ready
more information >
Reese Weight Dist Shank - 12-1/4" Long - 2" Drop to 6-1/2" Rise - 1,500 lbs TW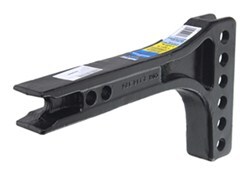 16 reviews
Code: RP54970
Retail:$141.56
Price: $104.95
Accessories and Parts
Weight Distribution
Shanks
1500 lbs TW
15000 lbs GTW
Fits 2 Inch Hitch
Trunnion - 1-1/4 In Drop
Round - 2 In Drop
Trunnion - 6-1/2 In Rise
Round - 5-1/4 In Rise
Reese
more information >
Strait-Line Weight Distribution System w Sway Control - Trunnion Bar - 12,000 lbs GTW, 1,200 lbs TW

114 reviews
Code: RP66084
Retail:$1,001.77
Price: $504.95
Weight Distribution
WD With Sway Control
Prevents Sway
Heavy Duty
Includes Shank
Electric Brake Compatible
Fits 2 Inch Hitch
Allows Backing Up
700 lbs
800 lbs
900 lbs
1000 lbs
1100 lbs
Reese
more information >
Strait-Line Weight Distribution w Sway Control - Trunnion Bar - 15,000 lbs GTW, 1,500 lbs TW

114 reviews
Code: RP66130
Retail:$939.70
Price: $486.38
Weight Distribution
WD With Sway Control
Prevents Sway
Heavy Duty
Shank Not Included
Electric Brake Compatible
Fits 2 Inch Hitch
Fits 2-1/2 Inch Hitch
Allows Backing Up
900 lbs
1000 lbs
1100 lbs
1200 lbs
1300 lbs
1400 lbs
Reese
more information >
Product Page this Question was Asked From
Pro Series Weight Distribution System w Friction Sway Control - Round - 10,000 lbs GTW, 1,000 lbs TW
302 reviews
Code: PS49903
Retail:$428.02
Price: $228.95
Weight Distribution
WD With Sway Control
Reduces Sway
Standard Duty
Includes Shank
Electric Brake Compatible
Fits 2 Inch Hitch
Does Not Allow Backing Up
800 lbs
900 lbs
Pro Series
more information >
More Answers about Weight Distribution >