Economical Tow Bar Options for Flat Towing a 2005 Saturn Vue
Question:
Hi, I am on a real tight budget valuing cost over convenience - I am looking to use this once/year. I have a 2005 Saturn Vue and Reese Towpower 74344 tow bar. I am attempting to fabricate a base to connect to. It there an affordable option available? Thanks for your assistance.
asked by: Josh
Expert Reply:
The first thing you are going to need to flat tow your 2005 Saturn Vue is a base plate kit. If you have a 6-cylinder model you will need a Roadmaster base plate kit # 3121-1. If you have a 4-cylinder model you will need a Roadmaster Base Plate Kit # 3111-1.

I wish we sold something that would adapt base plate kit to the # 74344 tow bar that you have, but at this time we do not carry anything. I would recommend you upgrade to a different tow bar like the Roadmaster Tracker Tow Bar # RM-020.

Next, you will need a set of quick disconnect like part # RM-201, this will provide the attachment point from the tow bar to the base plates. Next, you will need a set of safety cables like the Roadmaster Coiled Safety cables # RM-643. Coiled cables are nice because you can wrap them around the arms of the tow bars.

You will need a lighting solution, since you only plan on flat towing I would recommend the Roadmaster Standard Magnetic Tow Lights # RM-2120.

You will need to check your owners manual to see if there are any restrictions on flat-towing your vehicle. Most states require supplemental braking for flat towing, check out the FAQ article I attached supplemental braking as well as the other FAQ articles I attached.
expert reply by: Jameson C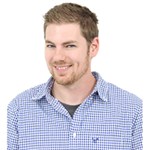 Have a question for the experts? click here.
Products Referenced in This Question
Roadmaster XL Base Plate Kit - Removable Arms





1 reviews
Retail: $429.95
Price: $399.00

Roadmaster XL Base Plate Kit - Removable Arms
Retail: $429.95
Price: $399.00

RoadMaster Tracker Tow Bar - 5,000 lbs





2 reviews
Retail: $280.69
Price: $229.00

Product Summary:
Coupler Style
Fixed
Standard
Steel
5000 lbs

Product Specs:
Roadmaster XL
Roadmaster EZ
Roadmaster Standard
Stores Separately

more information
Roadmaster Tow Bar Quick Disconnect Kit





3 reviews
Retail: $62.40
Price: $54.95

Product Summary:
Tow Bars
Replacement Parts
Accessories

Product Specs:
Quick Disconnect
Car Side and Tow Bar Side

more information
RoadMaster 68" Single Hook, Coiled Safety Cables - 6,000 lbs





34 reviews
Retail: $64.95
Price: $44.95

Product Summary:
Tow Bars
Accessories
64 Inch Long
6000 lbs

Product Specs:
Coiled Cable
Safety Cables
Cables

more information
Product Page this Question was Asked From
Roadmaster Base Plate to Tow Ready Tow Bar Adapter





2 reviews
Retail: $52.59
Price: $44.95

Product Summary:
Base Plates
Accessories

Product Specs:
Adapter
Drawtite to Roadmaster

more information
More Answers about Accessories and Parts