Interchangeability of Weight Distribution System Parts
Question:
I have been told by self-proclaimed experts that virtually all round spring bars are interchangeable regardless of the brand name of the hitch. Specifically, my question is whether the FA94-02-0699, which is listed for a Fastway E2 Weight distribution system, can be used effectively with a Drawtite hitch platform which uses round spring bars? Are the form, fit, and function of the two manufacturers spring bars the same?
asked by: Al B
Expert Reply:
If the Fastway round bars just so happened to fit in a Reese (Draw-Tite) weight distribution head, it would be purely coincidental. Neither manufacturer will confirm that their components will work with those of a competitor.

When Draw-Tite or Fastway states that a given system is rated for a specific tongue weight, it is because each component of the system has been designed and rigorously tested to ensure that they work together. Once one component is replaced with another part, you have gone outside of the realm of what was tested and the weight bearing capacity is no longer known. When you consider how much leverage and force is at work in a weight distribution system, having a part suddenly fail can be spectacular at best and catastrophic at worst.

Mixing and matching weight distribution parts of differing manufacturers will certainly void any warranty on the parts, and is a practice that we would strongly discourage.

Choosing a system, either Reese or Fastway where the parts have all been thoroughly tested for compatibility and safety would be your best bet.


expert reply by: Mike L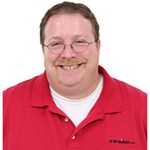 Have a question for the experts? click here.
Product Page this Question was Asked From
Replacement Round Spring Bar for Fastway e2 Weight Distribution Systems - 600 lbs TW
Price: $54.95

More Answers about Accessories and Parts