Recommended Bike Rack Options for 2012 Lexus CT200h
Question:
What would be the best rack for the Lexus CT 200h for carrying two road bikes?
asked by: Doug L
Expert Reply:
According to our friends at Thule, the Raceway 2 Bike Trunk Mounted Rack you referred to, part # TH9001 would indeed fit your Lexus CT200h. The Raceway uses an innovative ratcheting cable system to attach to the vehicle, rather than the awkward strap and buckle system used by other trunk mounted racks.

Keep in mind that portions of a trunk mounted rack will be in direct contact with your vehicle finish. Anytime you have a piece of equipment in direct contact with the paint, the potential for scratching the finish exists. This risk can be minimized by keeping the parts of the vehicle and the rack that touch each other scrupulously clean and well coated with a quality car wax.

A hitch mount rack would not touch the vehicle finish. If you decided to go that route, you would use the Curt Class I receiver, part # C11200 in conjunction with a Class I compatible bike rack. We have a few dozen class I-compatible racks to choose from, click the provided link to see them. To maintain the hitch warranty, Curt requires the use of a stabilization strap like part # 18050 on any non trailer load carried by the hitch.

The Thule Helium 2 Bike Rack, part # TH970XT would be a good choice. Its aluminum construction is lightweight which is an important consideration due to the low tongue weight capacity of the Class I receiver. A good lower cost option would be the Swagman Titan, part # S63400. The Titan is a bit heavier than the Thule Helium, but has many of the same features like anti-sway cradles and an integrated locking cable.

If you prefer a platform-type rack, the Swagman XTC2, part # S64670 is a great choice. The XTC2 uses an angled shank to provide more ground clearance, which can be important on smaller vehicles.

For install details and some product demonstration videos, click the provided links.


expert reply by: Mike L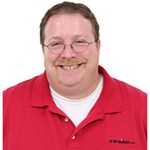 Have a question for the experts? click here.
Products Referenced in This Question
Curt Trailer Hitch Support Strap - Bike Rack Strap with Cambuckle




21 reviews
Retail: $14.72
Price: $8.83

Product Summary:
Hitch Bike Racks
Replacement Parts

Product Specs:
Cradle and Arm Parts
Straps

more information
Curt Trailer Hitch Receiver - Custom Fit - Class I - 1-1/4"





9 reviews
Retail: $234.62
Price: $140.77

Product Summary:
Custom Fit Hitch
Class I
Visible Cross Tube
200 lbs TW
2000 lbs GTW

Product Specs:
1-1/4 Inch Hitch

more information
Swagman Titan 2 Bike Carrier for 1-1/4" and 2" Hitches - Tilting




8 reviews
Retail: $230.00
Price: $207.00

Product Summary:
Hanging Rack
2 Bikes
Tilt-Away Rack
Folding Rack
Steel
Bike Lock

Product Specs:
Class 1
Class 2
Fits 1-1/4 Inch Hitch
Fits 2 Inch Hitch
Fits 1-1/4 and 2 Inch Hitch
Frame Mount - Anti-Sway

more information
Swagman XTC-2 - 2 Bike Platform Carrier for 1-1/4" and 2" Trailer Hitches





238 reviews
Retail: $234.00
Price: $210.60

Product Summary:
Platform Rack
2 Bikes
Folding Rack
Steel
Locks Not Included

Product Specs:
Class 1
Class 2
Class 3
Fits 1-1/4 Inch Hitch
Fits 2 Inch Hitch
Fits 1-1/4 and 2 Inch Hitch
Wheel and Frame Mount

more information
Thule Helium Aluminum 2 Bike Carrier for 1-1/4" and 2" Hitches - Tilting - Hitch Mount




28 reviews
Retail: $339.95
Price: $305.95

Product Summary:
Hanging Rack
2 Bikes
Tilt-Away Rack
Folding Rack
Dual Arm
Bike and Hitch Lock

Product Specs:
Class 1
Class 2
Class 3
Fits 1-1/4 Inch Hitch
Fits 2 Inch Hitch
Fits 1-1/4 and 2 Inch Hitch
Frame Mount - Anti-Sway

more information
Product Page this Question was Asked From
Thule Raceway 2 Bike Carrier - Trunk Mount





64 reviews
Retail: $249.95
Price: $224.95

Product Summary:
Frame Mount - Anti-Sway
2 Bikes
Hanging Rack
Bike and Rack Lock

Product Specs:
Dual Arm
Folding

more information
More Answers about Trunk Bike Racks