Advise for Carrying Bikes with a 2004 Ford Focus 5 Door ZX5
Question:
I need help deciding between a hitch bike rack or a trunk bike rack. I am single, age 67, not good at mechanical tasks, so need most simple to use and will pay more for that factor. I would like locks enclosed also. I use bikes on weekends and hatchback trunk is used a lot during the week, so I need easy access. What do you advise? Is wheel mount preferable to frame mount? I have just started looking into this matter and I am a bit overwhelmed by the decisions required. Thank you.
asked by: Mew
Expert Reply:
I have two recommendations for you. First, the Thule Raceway Trunk Mounted 2 Bike Rack, # TH9001, is the easiest trunk mounted rack to install and remove, and it folds up surprisingly compact for storage when not in use. I have tested this rack on my Stratus sedan and it works great, I can throw the rack in the trunk and still have plenty of room if needed. The only drawback to this rack is that it does not allow access to the trunk or rear hatch when it is installed, so the rack would need to be removed.

Next, a hitch mounted rack would allow access to the rear of the vehicle when the bike rack was installed, you would have to remove the bikes, and would allow you to get at accessories like a cooler or other items brought along on your weekend outings. A lightweight hitch mounted rack like the Thule Helium Aero Aluminum 2 Bike Carrier, # TH9042, would be very light and easy to install and folds up pretty compact for storage when not in use.

A platform, or wheel mount, rack, like part # TH990XT, will be heavier, a bit harder to insert in the trailer hitch due to the size of the rack and a bit bulkier to store. One of the good things about this type of rack is that the bikes load onto the rack a bit easier than the arm style racks.

All of the racks mentioned above come with locks to secure the rack to the vehicle and the bikes to the racks.

Finally, if you go with a hitch mounted rack, you will need to install a trailer hitch, or have one installed. I would go with the Draw-Tite Sportframe Trailer Hitch, # 24692. If you are not confident installing the hitch yourself a local shop would have the proper tools and should be able to do the job easily and correctly for a small fee.
expert reply by: Bob G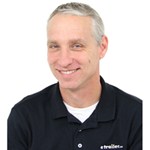 Have a question for the experts? click here.
Products Referenced in This Question
Draw-Tite Sportframe Trailer Hitch Receiver - Custom Fit - Class I - 1-1/4"





32 reviews
Retail: $212.13
Price: $127.95
Product Summary:
Custom Fit Hitch
Class I
Visible Cross Tube
200 lbs TW
2000 lbs GTW

Product Specs:
1-1/4 Inch Hitch

more information
Thule Helium Aero 2 Bike Rack - 1-1/4" and 2" Hitches - Tilting - Aluminum





15 reviews
Retail: $339.95
Price: $305.95
Product Summary:
Hanging Rack
2 Bikes
Tilt-Away Rack
Folding Rack
Aluminum
Bike and Hitch Lock

Product Specs:
Class 1
Class 2
Fits 1-1/4 Inch Hitch
Fits 2 Inch Hitch
Fits 1-1/4 and 2 Inch Hitch
Frame Mount - Anti-Sway

more information
Thule Doubletrack Platform-Style 2 Bike Carrier for 1-1/4" and 2" Hitches - Hitch Mount





223 reviews
Retail: $299.95
Price: $269.95
Product Summary:
Platform Rack
2 Bikes
Folding Rack
Steel
Bike and Hitch Lock

Product Specs:
Class 1
Class 2
Class 3
Fits 1-1/4 Inch Hitch
Fits 2 Inch Hitch
Fits 1-1/4 and 2 Inch Hitch
Wheel and Frame Mount

more information
Product Page this Question was Asked From
Thule Raceway 2 Bike Carrier - Trunk Mount





100 reviews
Retail: $249.95
Price: $224.95
Product Summary:
Frame Mount - Anti-Sway
2 Bikes
Hanging Rack
Bike and Rack Lock

Product Specs:
Dual Arm
Folding

more information
More Answers about Trunk Bike Racks