Availability of Hitch Head and Trunnion Bar Heads For 17K Reese WD System on 2012 Ford F-250
Question:
I have a 17,000# hitch setup 2012 F250 short bed crew cab with a 2.5inch shank. I have the Reese trunion setup with a hitch head that needs to be replaced along with the trunion bar heads due to wear. The hitch head I have looks like RP58167, but I cant find any info as to whether it fits the 2.5inch shanks or the 2inch shanks. What do I order to get the head that fits the 2.5inch shank?
asked by: Don
Expert Reply:
The Reese Replacement Head, part # RP58167, is the correct head for Reese trunnion bars in the Reese 17K Titan Weight Distribution System, part # RP66006.

It will attach to the Reese Titan Weight Distribution Shank, part # RP54976, which fits a 2-1/2 inch hitch. This shank is 15 inches long and has a 5-1/4 inch rise and a 1-1/4 inch drop. It will also fit the Reese Titan Weight Distribution Shank, part # RP54977, which fits a 2-1/2 inch hitch and is 15 inches long with a 8-1/4 inch rise and a 5-3/4 inch drop.

The 17K Reese weight distribution system will use the Reese Replacement Trunnion Head, part # 58097. This head is for the 1700-lb trunnion spring bars used in the # RP66006 system. If you need the trunnion spring bars and the heads it would be Reese Replacement Trunnion Spring Bar, part # 66010.

I am including a link to the installation instructions on the Reese 17K weight distribution system.
expert reply by: Jeff D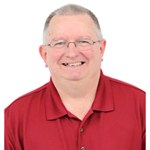 Have a question for the experts? click here.
Products Referenced in This Question
Reese Titan Weight Dist Shank - 1-1/4" Drop, 5-1/4" Rise - 1,700 lbs TW





5 reviews
Retail: $245.36
Price: $142.95
Product Summary:
Weight Distribution
Accessories
Replacement Parts
Trunnion - 5-1/4 In Rise
Round - 5-1/4 In Rise
1700 lbs TW
17000 lbs GTW

Product Specs:
Trunnion - 1-1/4 In Drop
Round - 1-1/4 In Drop
Shanks
Fits 2-1/2 Inch Hitch

more information
Reese Titan Weight Dist Shank - Trunnion Only - 5-3/4" Drop, 8-1/4" Rise - 1,700 lbs TW





3 reviews
Retail: $220.28
Price: $134.95
Product Summary:
Weight Distribution
Accessories
Replacement Parts
Trunnion - 8-1/4 In Rise
1700 lbs TW
17000 lbs GTW

Product Specs:
Trunnion - 5-3/4 In Drop
Shanks
Fits 2-1/2 Inch Hitch

more information
Product Page this Question was Asked From
Replacement Head for Reese Weight Distribution System - Trunnion Bar





13 reviews
Retail: $186.42
Price: $133.95
Product Summary:
Weight Distribution
Replacement Parts

Product Specs:
Head
Trunnion Bar

more information
More Answers about Accessories and Parts