How to Wire the Tow Ready Battery Isolation Solenoid # TR118665
Question:
I currently have 10 gage wire from my battery to my 7way. From there it goes to a camper battery. There is a 40 amp breaker on this line near the truck battery. Where would I install the isolator? Coming from the alternator before the truck battery? Then take the wire I have going to the 7way off the battery and put it on the second pole? Also is there an easy way to find an ignition line to connect to? What is the best way to tap into it
asked by: Fred
Expert Reply:
On the battery isolator, # TR118665, the input should be coming from the battery, into the isolator, then out the other side to the 7-Way. The unit grounds through the mounting hardware. It will need to be attached to the metal of the engine compartment.

You need a wire that only has power when the ignition is on. Things like antenna motors for powered antenna could work. On the fuse box, it should state what items are on with the ignition. You could use a fuse tap, which is a fuse you can attach a wire to, to provide the 12 volts needed. Take a look at # F2526.
expert reply by: Michael H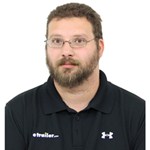 Have a question for the experts? click here.
Products Referenced in This Question
Firestone Fuse Circuit Tap Kit





1 reviews
Retail: $17.80
Price: $13.55

Product Page this Question was Asked From
Tow Ready Battery Isolation Solenoid





3 reviews
Retail: $19.22
Price: $18.95

More Answers about Accessories and Parts