Lights Not Working Properly on Camper With a 4-Way Round When Using 7-Way to 4-Way Round Adapter
Question:
I have a truck camper with a 4 round plug. Wire colors from time left are green, red, white, gray in clockwise order. I have the 7 round to 4 round 8foot coil adaptor and when I plug it in to the camper from the truck a the camper marker lights dont come on. I turn the plug 180 degrees camper and marker lights come on but so do the brake lights to my truck. The truck brake lights turn off when I depress the brake pedal. How do I fix this????
asked by: Eric R
Expert Reply:
It sounds like the 4-Way round connector on your camper is not wired correctly to match the 4-Way round on your 7-Way to 4-Way round adapter. Usually on a 4-Way round the top two pins are for the right turn and brake signal and left turn and brake signal, and the bottom two pins are for taillights and ground.

If you have the coiled cord adapter like the Hopkins Flex-Coil Trailer Connector Adapter 7-Way to 4-Way Round, part # HM47043, I would recommend to plug your adapter into your tow vehicles 7-Way and test the pins on the 4-Way round connector for function using a circuit tester like the Quickee Tester, part # 3808. The four pins should be ground, tail lights, right hand turn and brake, and left hand turn and brake.

You will then want to check the wiring of the 4-Way round on your camper and make sure the pins will match the function of the pins on the adapter. If you have a 4-Way round vehicle end connector on your camper like the Pollak 4-Pole, Round Pin Socket, part # PK11410, the pins should be as follows,

The top left pin inside the vehicle end, with the cover raised, is the yellow left turn/brake connector.
The top right pin is the green right turn/brake connector.
The bottom left pin is the white ground wire.
The bottom right pin is the brown taillight connector.

I would not worry about the colors of the wires not matching, you will just want to match the functions correctly.

I am including a link to a video of the # PK11410 being installed and it will show the pins and their functions.
expert reply by: Jeff D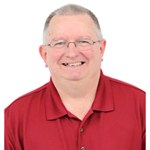 Have a question for the experts? click here.
Products Referenced in This Question





2 reviews
Retail: $34.41
Price: $24.95

Product Page this Question was Asked From
Pollak Heavy-Duty, 4-Pole, Round Pin Socket, Concealed Terminals - Chrome - Vehicle End





3 reviews
Retail: $11.20
Price: $6.99

Product Summary:
Trailer Connectors
Vehicle End Connector

Product Specs:
Plug Only
4 Round

more information
More Answers about Wiring