Recommended Weight Distribution for 2008 Honda Odyssey Towing 2500 lb Boat Trailer
Question:
I will be towing a boat that will have somewhere between 2000 to 2500 lbs. On top of that, our van will have maybe 100-200 lbs of gear loaded in the back behind the rear axle. What is the best WDS to get ?
asked by: Ralph G
Expert Reply:
Based on the excellent information you provided, the the total tongue weight (tongue weight of trailer plus cargo behind vehicle rear axle) will range between 450-550 lbs.

I will proceed on the assumption that your boat trailer has a straight, or pole tongue versus an A-frame as is typical for a boat trailer.

If your boat trailer uses a hydraulic surge coupler that compresses to actuate the trailer brakes, you will not be able to use a standard chain-suspended type W/D system like the # PS49901. In addition to that, the friction sway control included with that set-up is not compatible with a pole tongue trailer.

Given the tongue weight range we are dealing with, the Reese SC Weight Distribution System, part # RP66151 would be dead-on perfect for your boat trailer. The system is designed for trailers with tongue weights ranging from 200-600 lbs, and also provides sway control that will help resist side winds and turbulence caused by passing traffic, the downward force of the spring bars will provide much more sway resistance than the friction sway device included with the W/D kit you referenced. This system is compatible with a surge coupler, but would also work great on a boat trailer that does not have brakes. In order to use this system on straight tongue trailers, a Pole Tongue Adapter, part # RP58393 will also be needed, to provide an attachment point for the spring bar brackets.

The weight distributing shank is included with the system, but you will also need the appropriately sized trailer ball with a 1-1/4 inch diameter threaded shank like part # A-90 for a 2 inch trailer ball or # 19286 for a 2-5/16 inch ball.

I have linked you to the install instructions for the system I recommended, as well as an FAQ article about weight distribution. I will also link you to a product demonstration video that you might find helpful.


expert reply by: Mike L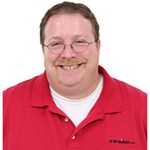 Have a question for the experts? click here.
Products Referenced in This Question
Hitch Ball with 2-5/16" Diameter and Medium Shank, 12,000 lbs GTW - Chrome





52 reviews
Retail: $17.13
Price: $12.49
Product Summary:
Hitch Ball
Standard Ball
12000 lbs GTW
Class IV
Chrome

Product Specs:
2-3/4 Inch Shank Length
2-5/16 Inch Diameter Ball
1-1/4 Inch Diameter Shank

more information
Hitch Ball with 2" Diameter and Medium Shank, 10,000 lbs GTW - Chrome





72 reviews
Retail: $18.20
Price: $10.92
Product Summary:
Hitch Ball
Standard Ball
10000 lbs GTW
Class IV
Chrome

Product Specs:
2-5/8 Inch Shank Length
2 Inch Diameter Ball
1-1/4 Inch Diameter Shank

more information
Reese Pole-Tongue Adapter for Weight Distribution Systems - 14,000 lbs GTW, 1,400 lbs TW





3 reviews
Retail: $247.05
Price: $169.95
Reese SC Weight Distribution System w Sway Control - Trunnion - 10,000 lbs GTW, 600 lbs TW





4 reviews
Retail: $912.11
Price: $515.95
Product Summary:
WD With Sway Control
Electric Brake Compatible
Surge Brake Compatible
300 lbs
400 lbs
500 lbs
2-Point Friction
Trunnion-Style Bars

Product Specs:
Fits 2 Inch Hitch
Includes Shank
Up to 10000 lbs GTW

more information
Product Page this Question was Asked From
Pro Series Weight Distribution System w/ Friction Sway Control - Round - 10,000 lbs GTW, 550 lbs TW





7 reviews
Retail: $428.02
Price: $257.95
Product Summary:
WD With Sway Control
Electric Brake Compatible
400 lbs
Bar-Style Friction
Round Bars

Product Specs:
Fits 2 Inch Hitch
Includes Shank
Up to 10000 lbs GTW

more information
More Answers about Weight Distribution