Error Code P0420 After Replacing Exhaust Manifold Gasket and Using MagnaFlow Catalytic Converter
Question:
I bought a new Catalitic converter about 6 months ago. I blew an exhaust manifold gasket. about 3 weeks later I changed the gasket and P0420 came up and until now Icannot get it to go out. The converter is amagna flow 93484.
asked by: Frank P
Expert Reply:
The most common things that can cause a P0420 error code are bad oxygen sensors, engine coolant temperature sensor malfunction (does not seem likely given what you have said), leaking exhaust, or a bad catalytic converter.

Since you had a manifold gasket issue, it sounds like there could still be a leak in the system somewhere. This can happen with gasket replacement if any remnants of the old gasket were still on the block or manifold when the new one was installed.

It could also have caused leaks elsewhere in the system. By manipulating the exhaust, moving it around to replace the gasket or other parts, something could have come loose down the line. A qualified mechanic or muffler shop could tell you if there are any leaking areas and fix them.

Also, the code could be appearing even though there is no longer an issue. It just happens to be stored by the computer. A dealership or someone with the proper equipment can clear the code. However, if you are experiencing poor engine performance or its running rough or just seems off, chances are that an O2 sensor could have been affected causing the code.
expert reply by: Michael H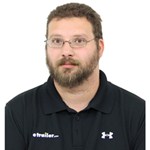 Have a question for the experts? click here.
Product Page this Question was Asked From
More Answers about Catalytic Converters