Roof Rack and Trunk Mount Bike Rack Recommendations for a 2012 Scion xD
Question:
Purchasing 2012 Scion xd and would like to order a roof rack for carrying skis, Thule cargo carrier, kayaks, etc. ALSO, what bike rack would work on the hatchback? Thanks!
asked by: Bobbi
Expert Reply:
Since you already have some Thule accessories, I recommend the latest and greatest roof rack from Thule using the following parts:

AeroBlade load bars, # THARB47
Rapid Traverse foot pack, # TH480R
Fit kit, # THKIT1468

I have included a link to a video review and typical installation for you.

If you want to go a more economical route, use load bars # THLB50, foot pack # TH480, and fit kit # THKIT1468. I have included a video link to this system as well.

If you need a kayak carrier, I recommend the Hull-A-Port Pro, # TH835PRO. The J-style will allow you to use only a portion of the roof rack in case you needed to loaded something else on it. Be sure to check the capacity of the roof in the owners manual.

For a trunk mount bike rack we have several options that will fit the 2012 Scion xD. I recommend the Thule Raceway 2, # TH9001. This rack uses 4 retractable cables rather than 6 straps to secure to the vehicle. This makes it the fastest and easiest rack to install. Other features include an integrated cable lock and the ability to lock one side of the cables to deter theft. I have included a video on this rack as well.
expert reply by: Michael H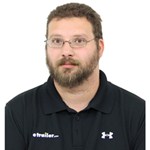 Have a question for the experts? click here.
Products Referenced in This Question
Thule Rapid Traverse Roof-Rack Foot Pack




11 reviews
Retail: $189.95
Price: $170.95

Product Summary:
Roof Rack
Replacement Parts
4 Feet
Traverse

Product Specs:
Tower Parts
Foot Pack

more information
Thule Hull-A-Port Pro Folding J-Style Rooftop Kayak Carrier




5 reviews
Retail: $199.95
Price: $179.95

Product Summary:
Kayak Carrier
Round Bars
Square Bars
Aero Bars
Elliptical Bars
Factory Bars
Non-Locking

Product Specs:
J-Style
Standard Mount
1 Kayak

more information
Thule Raceway 2 Bike Carrier - Trunk Mount





61 reviews
Retail: $249.95
Price: $224.95

Product Summary:
Frame Mount - Anti-Sway
2 Bikes
Hanging Rack
Bike and Rack Lock

Product Specs:
Dual Arm
Folding

more information
Thule AeroBlade Load Bars - Aluminum - 47" - Qty 2





13 reviews
Retail: $149.95
Price: $134.95

Product Summary:
Crossbars
Aero Bars
Silver
47 Inch Long
2 Bars

Product Specs:
Aluminum
Locks Not Included

more information
Thule Roof-Rack Fit Kit for Traverse Foot Packs - 1468





1 reviews
Retail: $84.95
Price: $75.95

Thule Square Load Bars - Steel - 50" - Qty 2





28 reviews
Retail: $89.95
Price: $80.95

Product Summary:
Crossbars
Square Bars
Black
50 Inch Long
2 Bars

Product Specs:
Steel
Locks Not Included

more information
Product Page this Question was Asked From
Thule Traverse Roof-Rack Foot Pack





16 reviews
Retail: $189.95
Price: $170.95

More Answers about Roof Rack