Roof Rack and Extension Adapter for a 2008 Hyundai Accent 3-Door Hatchback
Question:
as there is no back door on a hunday accent 2008 3doors the back bar cannot be securly fixed. Do it need adaptor? Thank you
asked by: Mélanie
Expert Reply:
Depending on what you want to carry on the roof of your 2008 Hyundai Accent 3-Door hatchback, you may need an adapter. The crossbar spread without an adapter will only be about 13-1/2 to 18 inches between the bars (depending on the rack, see link).

I recommend going with a Yakima roof rack using the following parts:

Crossbars, # Y00408
Q99 Q Clips, # Y00699
Q130 Q Clips, # Y00730
Q Towers, # Y00124
Q Stretch Kit, # Y00134

The stretch kit will make the bar spread 30 inches instead of 18 and give you more versatility and options for items you can use on the roof rack. SportRack does not currently list a roof rack option for the 3-Door version of the 2008 Hyundai Accent.
expert reply by: Michael H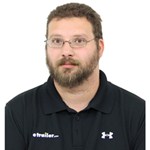 Have a question for the experts? click here.
Products Referenced in This Question
Yakima Q Towers Roof Rack Feet for Naked Roof (QTY 4)





12 reviews
Retail: $175.00
Price: $157.50

Retail: $149.00
Price: $134.10

Round 48" CrossBars for Yakima Roof Rack System (QTY 2)





39 reviews
Retail: $89.00
Price: $80.10

Q99 Q Clips for Yakima Q Towers (QTY 2)





14 reviews
Retail: $35.00
Price: $31.50

Q130 Q Clips for Yakima Q Towers (QTY 2)
Retail: $35.00
Price: $31.50

Video/Article/FAQ this Question was Asked From
Article or Video