Air Bag Suspension Versus Weight Distribution for 2004 Jeep Grand Cherokee Towing 400 lb TW Camper
Question:
I have a 2004 jeep grand cherokee without the factory tow package. I added a hitch, brake controller and 7 blade trailer harness. I towed my new trailer home yesterday thinking that the 400lb. tounge weight wouldnt be an issue but boy did it sag. My question is will the AirLift 1000 airbag suspension helpers be enough to help level my vehicle while towing?
asked by: Adam R
Expert Reply:
An air suspension system like the Air Lift Helper Springs you referenced is primarily designed to suspend the weight of anything carried on the vehicle, and although they would indeed eliminate the sag you are experiencing, the tongue weight of the trailer applied to the rear axle of your Grand Cherokee would lower the amount of the vehicle weight applied to the front axle. This is potentially dangerous because shifting too much weight away from the front axle of the vehicle can cause diminished steering and front braking response, since the front brakes provide the majority of the stopping power.

A weight distribution system that is properly matched to the fully loaded and ready to tow tongue weight of the trailer is your best bet. Rather than providing a fulcrum at the rear axle that can dangerously lighten the front end of the tow vehicle, weight distribution uses leverage provided by spring bars to transfer a portion of the trailer tongue weight from the rear axle to the front axle of the tow vehicle. This provides a level ride height for the trailer and the tow vehicle. I will link you to our Weight Distribution FAQ Article that will explain how weight distribution works in more detail.

To choose the correct system for you, determine the fully loaded tongue weight of the trailer. The weight of anything stored behind the rear axle of the tow vehicle also needs to be considered as tongue weight. If the tongue weight is under 600 lbs, the Reese Trunnion Bar System, part # RP66540 would be ideal for your needs. This system is designed for trailer tongue weights ranging from 200-600 lbs, and should be perfect for your needs. If the tongue weight is over 600 lbs, going with the # RP66541 would be your best bet.

Both systems include a shank, but the appropriately sized trailer ball would be needed. For a 2 inch ball, use part # A-90, or # 19286 for a 2-5/16 inch ball.
expert reply by: Mike L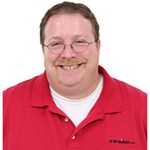 Have a question for the experts? click here.
Products Referenced in This Question
Hitch Ball with 2-5/16" Diameter and Medium Shank, 12,000 lbs GTW - Chrome





46 reviews
Retail: $17.13
Price: $12.49

Product Summary:
Hitch Ball
Standard Ball
12000 lbs GTW
Class IV
Chrome

Product Specs:
2-3/4 Inch Shank Length
2-5/16 Inch Diameter Ball
1-1/4 Inch Diameter Shank

more information
Hitch Ball with 2" Diameter and Medium Shank, 10,000 lbs GTW - Chrome





54 reviews
Retail: $18.20
Price: $10.92

Product Summary:
Hitch Ball
Standard Ball
10000 lbs GTW
Class IV
Chrome

Product Specs:
2-5/8 Inch Shank Length
2 Inch Diameter Ball
1-1/4 Inch Diameter Shank

more information
Reese Weight Distribution System w Shank - Trunnion Bar - 10,000 lbs GTW, 600 lbs TW





1 reviews
Retail: $702.19
Price: $412.95

Product Summary:
WD Only
Electric Brake Compatible
300 lbs
400 lbs
500 lbs
Trunnion-Style Bars

Product Specs:
Fits 2 Inch Hitch
Includes Shank
Up to 10000 lbs GTW

more information
Reese Weight Distribution System w Shank - Trunnion Bar - 10,000 lbs GTW, 800 lbs TW




4 reviews
Retail: $702.19
Price: $412.95

Product Summary:
WD Only
Electric Brake Compatible
500 lbs
600 lbs
700 lbs
Trunnion-Style Bars

Product Specs:
Fits 2 Inch Hitch
Includes Shank
Up to 10000 lbs GTW

more information
Product Page this Question was Asked From
Air Lift AirLift 1000 Air Helper Springs for Coil Springs - Rear





1 reviews
Retail: $135.16
Price: $97.95

Product Summary:
Rear Axle Suspension
Suspension Enhancement Kit
1000 lbs

Product Specs:
Air Springs
Polyurethane Springs

more information
More Answers about Vehicle Suspension