Base Plate Kit and Accessories Needed to Tow a 2007 Jeep Wrangler with a Stowmaster 5000 Tow Bar
Question:
can purchase stowmaster 5000 was on 1999 wrangler the base plate stayed on bumper. has brake buddy, stone guard no diodes or parts to jeep. What else do I need for 2007 wrangler 2 door.
asked by: Hal
Expert Reply:
The Roadmaster XL Base Plate Kit, # 1429-1, is the correct base plate kit for your 2007 Jeep Wrangler 2 door, as long as there are no aftermarket parts like bumper, winch or brush guards on the front of the Jeep.

This kit is compatible with the older Stowmaster 5000 Tow Bar, similar to part # RM-502. As long you have a set of car side quick disconnects you are ready to go. If not you can use the RoadMaster Quick Disconnects, # RM-222.

To complete your towing setup, I would recommend going with the Roadmaster Stowmaster Towing Combo Kit, # RM-9254, which includes all of the taillight wiring, safety cables and locks you need for your towing setup. This kit also includes a tow bar cover and storage bag for towing accessories.

Finally, you will need a supplemental braking system, required in most states, for your Jeep. The Roadmaster InvisiBrake Supplemental Braking System, # RM-8700, is a good option. We have an installation video showing this system being installed for you to review.
expert reply by: Bob G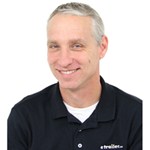 Have a question for the experts? click here.
Products Referenced in This Question
RoadMaster Quick Disconnects - Car Side Only





15 reviews
Retail: $42.00
Price: $37.95

Product Summary:
Tow Bars
Replacement Parts
Accessories

Product Specs:
Quick Disconnect
Car Side

more information
RoadMaster StowMaster All Terrain Car-Mounted Tow Bar - 6,000 lbs





3 reviews
Retail: $816.68
Price: $699.00

Product Summary:
Coupler Style
Telescoping
Non-Binding
Steel
6000 lbs

Product Specs:
Roadmaster EZ
Roadmaster XL
Roadmaster Standard
Stores on Car

more information
Roadmaster InvisiBrake Supplemental Braking System
Retail: $999.00
Price: $899.00

Product Summary:
Brake Systems
Pre-Set System

Product Specs:
Power Assist Brake Compatible
Fixed System
One Time Set-Up

more information
Roadmaster Stowmaster Towing Combo Kit
Retail: $308.58
Price: $264.95

Product Summary:
Tow Bars
Accessories

Product Specs:
Accessories Kit
Stowmaster

more information
Product Page this Question was Asked From
Roadmaster XL Base Plate Kit - Removable Arms
Retail: $429.95
Price: $399.00

More Answers about Base Plates