Transmission Cooler Installation Tips for a 1994 Mercury Grand Marquis LS
Question:
Hello, I am looking to install a trans. cooler on my 94 Grand Marquis LS. Looks like D13503 is a pretty heavy duty transmission cooler. 1 - In your opinion should I go with this cooler. If no, which cooler should I use for this vehicle. 2 - Are there any tips / instructions for installing on this vehicle specific? Thank you very much for you help.
asked by: Stefan C
Expert Reply:
The Derale Series 8000 Plate-Fin Transmission Cooler Kit, # D13503, would be a great choice for your 1994 Mercury Grand Marquis, as long as there is room in front of the radiator and ac condenser for the cooler to mount. Measure to be sure before purchasing, but most likely you will have plenty of room.

The best tip I can give is to do some research on your vehicle. Check the radiator fittings and see if there are NPT (national pipe thread) fittings or Inverted flare fittings. Your vehicle most likely has a 351ci engine and there are two possibilities for fittings, NPT Adapter Fittings, # D13014, or inverted flare fittings, # D13024. You can match the fitting on your vehicle to the photo I attached to determine which is correct for your Marquis.

If you do not have either of these fittings the next best solution is to cut a steel transmission return line and install compression fittings on each cut end. The most common size for transmission lines is 3/8 inch but you should measure the outside diameter of the return line to be sure. I added links to each of the 3 sizes of compression fittings that we carry.

Once you have the adapter fittings or compression fittings installed, the rest of the installation is pretty straight forward. We have a transmission cooler install video that should help, in this video our installer chose to use compression fittings to attach the hoses from the transmission cooler to the vehicle transmission return line.

We have a couple of articles that have information that may be helpful also, see link.
expert reply by: Bob G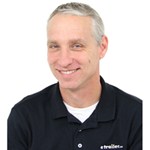 Have a question for the experts? click here.
Products Referenced in This Question
Derale Radiator Adapter Fittings for Ford and Mercury
Retail: $12.17
Price: $8.99

Product Summary:
Transmission Coolers
Accessories

Product Specs:
Radiator Adapters

more information
Derale Radiator Adapter Fittings for Ford and Lincoln
Retail: $13.22
Price: $8.99

Product Summary:
Transmission Coolers
Accessories

Product Specs:
Radiator Adapters

more information
Derale Transmission Line Compression Fitting Kit - 5/16" Line to 3/8" NPT Barb
Retail: $19.77
Price: $11.99

Product Summary:
Transmission Coolers
Accessories
5/16 Inch Line

Product Specs:
3/8 Inch NPT Hose Barb
Flared Fittings

more information
Derale Transmission Line Compression Fitting Kit - 3/8" Line to 3/8" NPT Barb





1 reviews
Retail: $19.77
Price: $11.99

Product Summary:
Transmission Coolers
Accessories
3/8 Inch Line

Product Specs:
3/8 Inch NPT Hose Barb
Flared Fittings

more information
Derale Transmission Line Compression Fitting Kit - 1/2" Line to 1/2" NPT Barb
Retail: $20.63
Price: $8.95

Product Summary:
Transmission Coolers
Accessories
1/2 Inch Line

Product Specs:
1/2 Inch NPT Hose Barb
Flared Fittings

more information
Product Page this Question was Asked From
Derale Series 8000 Plate-Fin Transmission Cooler Kit w/Barb Inlets - Class III - Efficient





48 reviews
Retail: $102.45
Price: $55.95

Product Summary:
Plate-Fin Cooler
With 11/32 Inch Hose Barb Inlets
Class III

Product Specs:
11W x 8-3/4T x 7/8D Inch
Standard Mount

more information
More Answers about Transmission Coolers