Compatibility of Ford Replacement OEM Tow Package Wiring Harness # 118242 with 1996 Ford F150
Question:
I ordered this for my 1996 Ford F-150 after talking to the telephone representative, but couldnt get an absolute assurance it would fit. Will it?
asked by: Larry W
Expert Reply:
I spoke with my contact at Tow Ready, who tells me that the # 118242 will not work for the 1996 F150. The 1996 model does not have the connector for the 118242 to plug into.

If your F150 does not already have a 4-pole trailer connector on it, you would need the T-1 connector, part # 118316 and the 4-Pole to 7-way adapter, # 37185. Since the 1996 F150 should have the connector under the dash for connecting a brake controller using the # 3035-P harness. At the end of the drivers side frame rail, where it meets the bumper, you should be able to find a blue and a red or orange wire.

The adapter will plug into the existing 4-pole, or the one you installed, leaving 4 wires remaining. The white ground wire would attach to the frame, the black wire would connect to the orange or red wire you found on the frame rail, the blue wire would connect to the blue wire on the frame rail, and the purple wire would tap into the reverse light circuit if needed for the back-up lights on the trailer or to release the reverse lock out on a hydraulic trailer coupler. If this circuit is not needed, you can cap off the purple wire and bundle it up out of the way.

If you cannot find a blue and orange or red wire on the frame rail, you will be need to hard wire the brake controller using a Brake Controller Installation Kit, part # ETBC7. The kit includes everything necessary for installing a brake controller, including the 37185 adapter mentioned above.

I will provide install instructions for the ETBC7, as well as some install videos and FAQ article that you might find helpful.
expert reply by: Mike L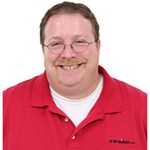 Have a question for the experts? click here.
Products Referenced in This Question
T-One Vehicle Wiring Harness with 4-Pole Flat Trailer Connector





12 reviews
Retail: $23.19
Price: $16.95

Tekonsha Plug-In Wiring Adapter for Electric Brake Controllers - Ford, Lincoln, Mercury





172 reviews
Price: $14.99

Product Summary:
Brake Controller
Accessories

Product Specs:
Wiring
Brake Controller Wiring
Plugs into Brake Controller

more information
Adapter 4 Pole to 7 Pole and 4 Pole





81 reviews
Price: $22.95

Product Summary:
Wiring Adapters
Single Function Adapter

Product Specs:
Plug and Lead
4 Flat
7 Blade
4 Flat

more information
Universal Installation Kit forTrailer Brake Controller - 7-Way RV and 4-Way Flat - 10 Gauge Wires





217 reviews
Retail: $84.20
Price: $64.80

Product Summary:
Brake Controller
Accessories
2 - 8 Brakes
10 Gauge Wire

Product Specs:
Connector
Brake Controller Wiring
Wired to Brake Controller

more information
Product Page this Question was Asked From
Ford Replacement OEM Tow Package Wiring Harness, 7-Way





66 reviews
Retail: $83.82
Price: $61.95

More Answers about Custom Fit Vehicle Wiring